The idea of cooking something new can always be exciting and loads of fun but let's not kid ourselves, it is a tedious and dirty process. Countless appliances are involved at any one time in the kitchen — a knife to chop, a bowl to hold the ingredients, a pan for the stir-fry, and the list goes on.
By the time we are done with the cooking, we might not even feel like eating anymore; let alone cleaning. We know what you're thinking: "If only there was a comprehensive appliance that can do all of these things at once." This is where the Thermomix TM6 comes in, which at this point, we're pretty convinced it is the future of cooking.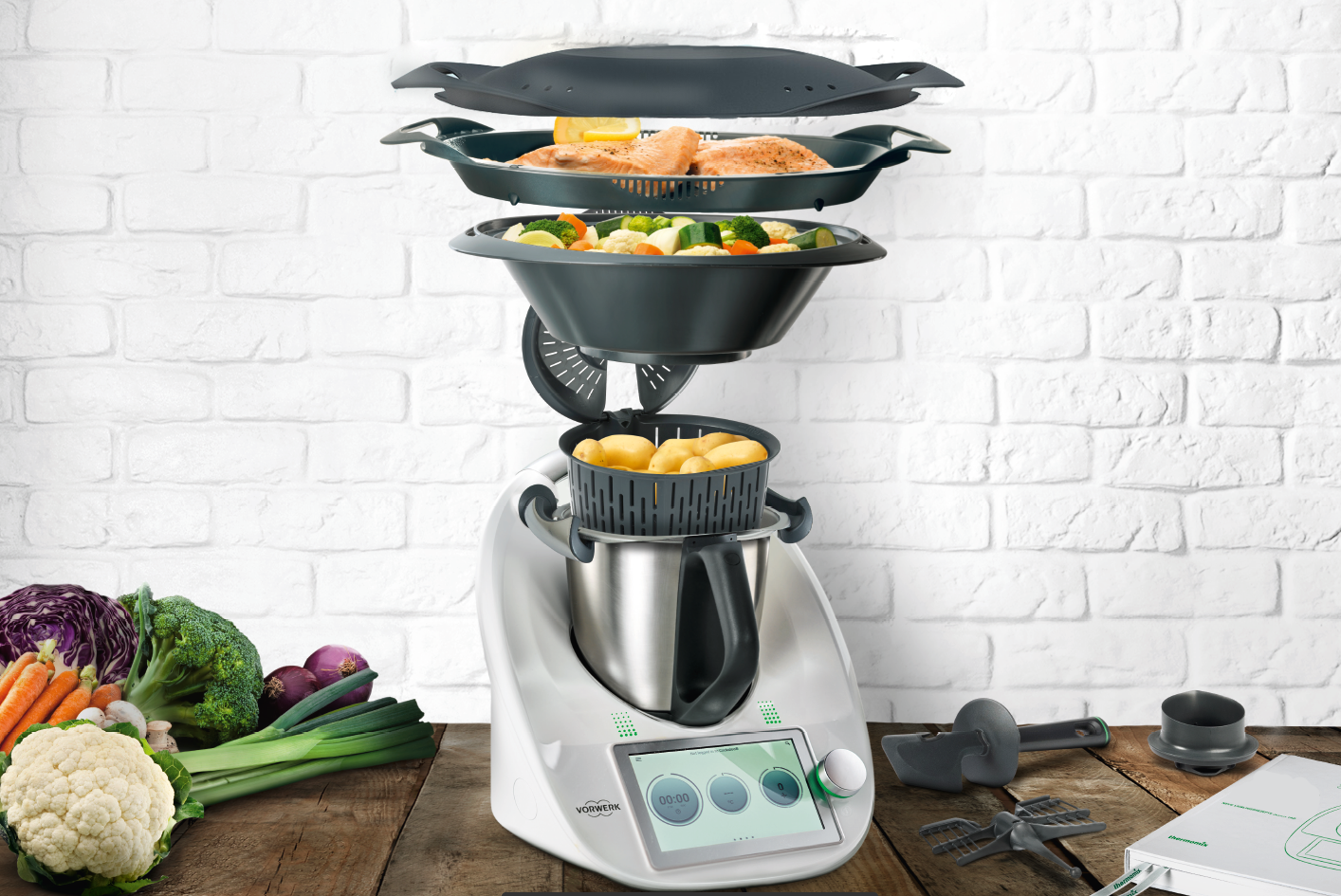 With 24 different meal preparation functions, the TM6's goal is to make home-cooking faster and simpler for anyone. The system is fully digitised with a touchscreen that enables users to choose whichever function they require for the recipe.
From straightforward techniques such as mincing to more intricate ones such as emulsifying, the TM6 does it all in a single stainless steel pot. The smart appliance also has its own heating unit so just throw all the ingredients in, give it a quick stir with the provided spatula, close the lid and forget about it.
The user is also in complete control of the TM6, beginner cooks will be spoilt for choice with 50,000 preprogrammed Thermomix recipes to choose from. More advanced chefs will be able to control the volume of ingredients with the in-built scale — down to the gram — and the exact temperature.
Want to experiment with different styles of cooking? This all-in-one tool is equipped with sous vide, slow cooking and dough kneading settings that make these tricky culinary methods easy as pie.
Of course that isn't all limited to solid foods, the TM6 is also equipped well enough to blend. Chopped fruits, ice, yoghurt, and you can basically have a blended smoothie anytime of the day. Even those who are interested in fermenting their own kombucha or making their own sourdough starters can get to know this countertop machine's fermentation function. Perfect for starting the bacteria culture and maintaining its development at a constant temperature for hours. No muss, no fuss.
And while you might dread the aftermath clean-up (just like after every cooking attempt) on this beast, the cooking marvel has a self-cleaning feature. Just add some detergent and water, press a button, turn the knob and it will clean the interior of the bowl by itself.
Keeping this real, the price for the Thermomix TM6 is hefty at $2,389. However, think about how much money you would save not having to buy other kitchen appliances. Think about how much time you would save by just letting the machines take care of everything.
For more information about the Thermomix TM6, click here.