Three years after winning MasterChef Asia, Woo Wai Leong is now ready for his major 'practice' in Singapore
The last time we saw Woo Wai Leong making headlines, he had just clinched the coveted title of MasterChef Asia's first winner. Now fast forward three years later, the self-taught chef has now unveiled his first restaurant in Singapore — Restaurant Ibid.
Nothing too ornate or fancy — Restaurant Ibid is an intimate dining space alongside North Canal Road that sits 54 guests, including counter seats that grants you the best view of the kitchen team in action. Main tones of grey, off-white and celadon set the simple, modernistic tone of the space.
'Ibid' is abbreviated in Latin for 'from the same source', as Chef Wai Leong taps on the main pillars of birth, roots, origins and heritage as the springboard for inspirations and innovations here. The cuisine is touted Nanyang, which spans the whole of Southeast Asia. It centres heavily on Chef Wai Leong's childhood memories growing up in Singapore of the 1980s and 90s — namely his mother's cooking and the elaborate feasts she would whip up for her guests. Building on that are his experiences abroad, which explains the Western influences that translate through his creations.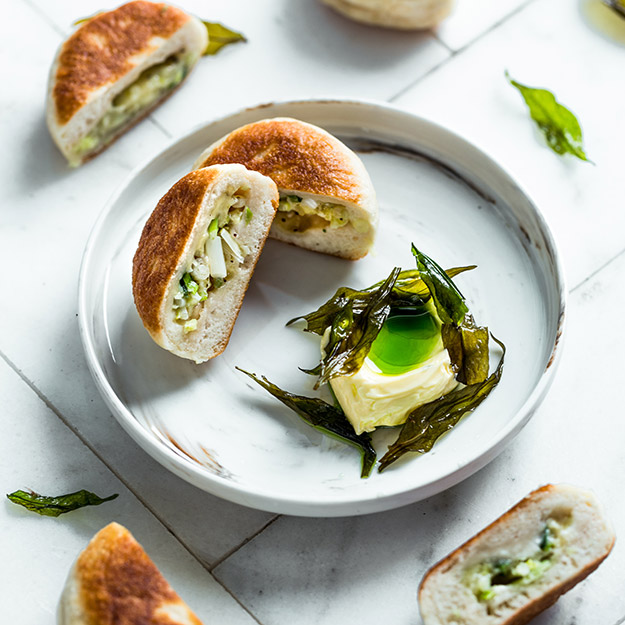 While lunch service has yet to be rolled out, Restaurant Ibid dishes out a stellar course-led menu for dinner, where guests can choose between four, six and eight courses. To begin, the meal kicks off with a flatbread (affectionately known as shao bing), stuffed with mozzarella, spring onion, black pepper and sesame oil — accented with yeasted butter and dried laksa leaves. Let's just say, the meal is off to a good start.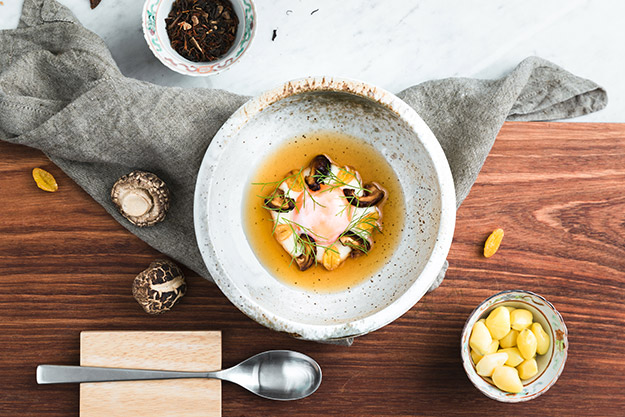 His rendition of the popular streetfare in Taiwan, tea leaf eggs, presents itself unrecognisable. A humble bowl featuring an organic egg yolk sous vide at 65 degrees, atop an onion sour cream purée and washed down with a broth made from aged mandarin peels and Pu-er tea leaves. This deconstruction is light and piquant, losing the heaviness that comes with the original tea egg snack.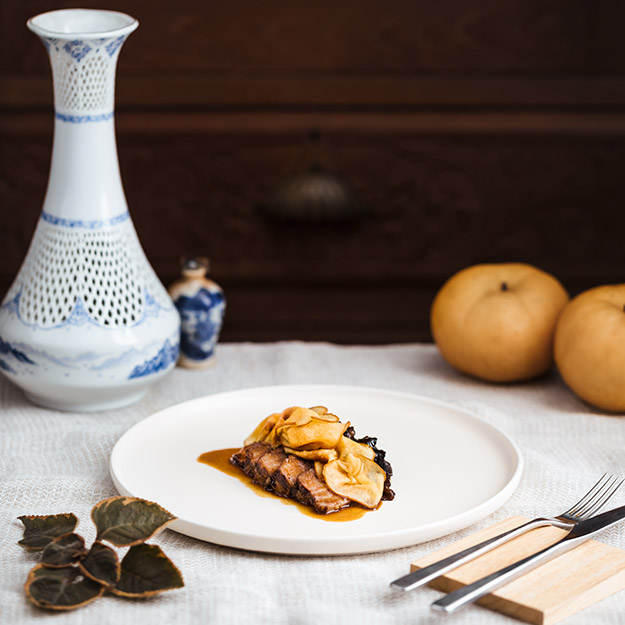 With home, hails the flavours of comfort. There's no better contender than Chef Wai Leong's white radish porridge to epitomise that. Leave it to overnight rice, soy milk and radish trimmings to make for the hearty components to this dish. If you did have to choose one main protein — go for the short rib. Sous vide to taste like it's braised, the beef is complemented with pickled black fungus, Chinese pears, as well as a glorious jus reduced from chicken stock and caramelised onions.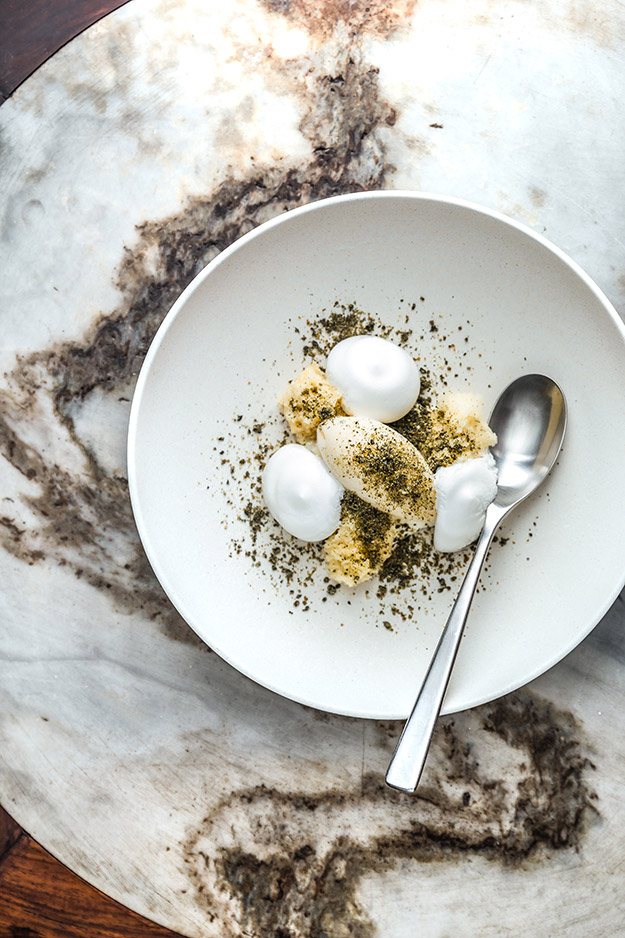 Finally, end your dinner on the right note. None of those heavyweight sweets; instead, you'll do just fine with a scoop of soy milk-tofu ice cream, microwaved sesame cake and almond foam. In fact, you might end up wanting more.  
18 North Canal Rd, Tel: 9151 8698
Opening hours: (Mon-Sat) 6.30pm-10.30pm