Home is currently where most of the population is. With COVID-19 washing across our nation fairly rapidly and a recent spike in numbers, the broad advice to everyone is — stay home. We're in the same boat, and understand how trying social distancing and self-isolation can be. After all, Singaporeans would rather stand in line for hours with hundreds of strangers than be confined to the four walls of their home.
If you can't cook to save your life, that might be an issue. After countless hawker takeaways and GrabFood orders, our discerning stomachs are growling for achingly hip brunch fare, a cheesy cacio e pepe, or a cocktail that is not a DIY G&T. Fortunately, our friends in hospitality are actual heroes. In the middle of devastating times for the industry, many cafes, restaurants, and bars are stepping up their game and thinking ahead. A number of establishments are now offering islandwide delivery and special takeout menus for the party to continue at home. Your support could make or break them — it's time to eat like you've never before, from home.
Lucali BYGB
Want supper at 2am? Lucali BYGB's got you covered with their 24-hour island-wide delivery service. Offering an array of Italian dishes, this famous fine-dining restaurant is here to satisfy all die-hard pizza fans. Go big and bold by ordering their signature 18-inch original pizza pie, packed with three types of cheese and heaped with basil leaves. Or if you're looking for something classy and unique, give the Spicy Rigatoni a shot; spicy vodka tomato cream sauce drenched on classic penne pasta. If you're eager to plate up something, they also have DIY kits, soon to be launched where you can attempt to recreate their premium meatloaf and lasagna.
To place an order, head to their website at https://www.lucalibygb.com/takeaway.
Jypsy Martin Road
Jpysy will serve your favourite Japansese dishes straight to your doorstep. They have a carefully curated menu that takes a contemporary approach to Japanese cuisine. Choose from a variety of all-day bowls, including pork udon goreng and Katsu curry rice. And if you are craving for some dessert, try out Jypsy's sweet Yuzu tofu cheesecake that comes with butter biscuit cream, or their coconut matcha pana cotta.
38A, 01-02 Martin Rd, 239072, Tel: 6708 9288
Cheek Bistro x Cloudstreet
In a special mash-up, chef Rishi Naleendra's renowned restaurants Cloudstreet and Cheek Bistro now serve up a cojoined menu available for takeaway and delivery. Everything from snacks, mains, side dishes, and wines are available. You are essentially getting the best of both worlds. Yes, this also means Cloudstreet's famed liquorice stout bread is up for an a la carte purchase — only for this period.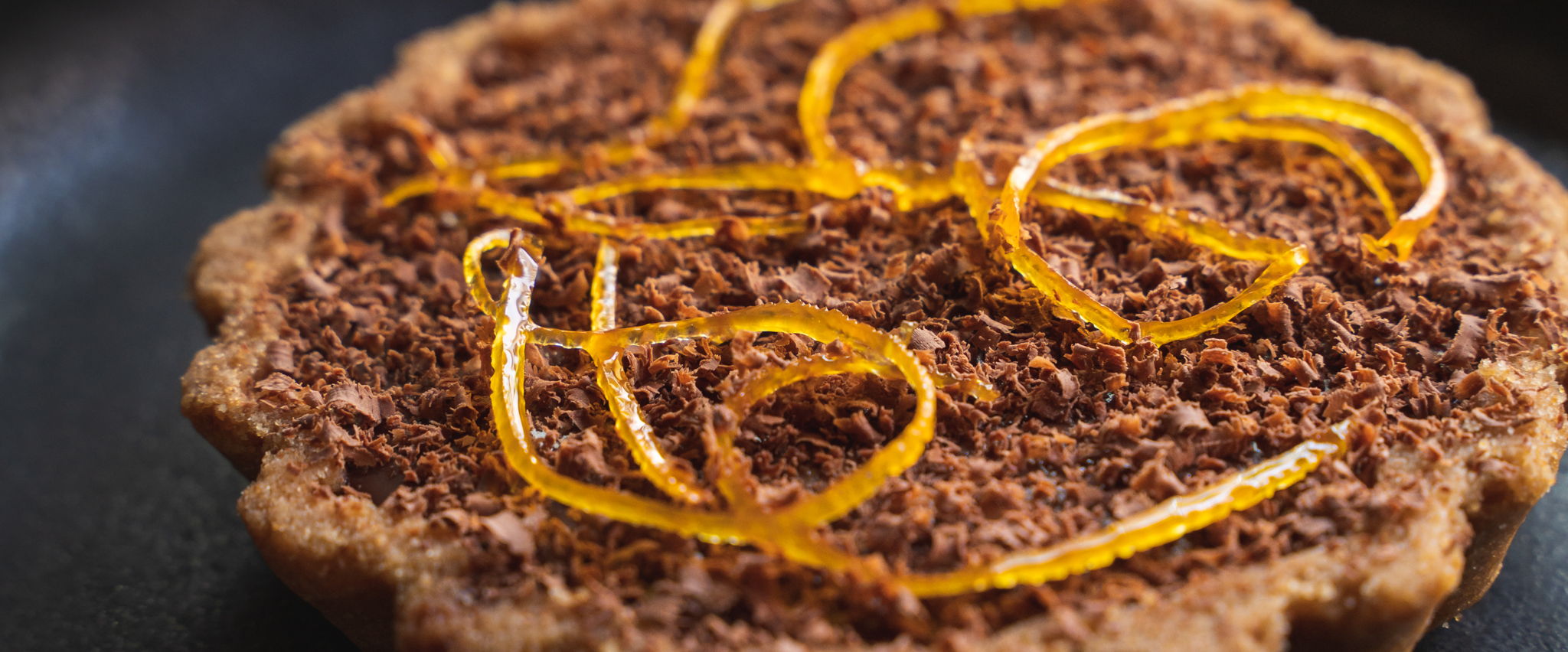 Meta Restaurant
We're excited. 1-Michelin Meta is gearing itself up to launch their takeaway menu tomorrow. Enjoy chef Sun Kim's creations as he combines his Korean heritage, Japanese culinary techniques and Western culinary training to present refreshing, well-balanced dishes. Choose from variety of options — not limited to Jeju abalone stuffed with caviar or their signature Irish oyster served with lemon and ginger dressing. Perfect for celebrations in isolation.
1 Keong Saik Road, Tel: 6513 0898
New Ubin Group
Staying true to its catchy slogan, New Ubin Seafood incorporates delectable flavours in its dishes that pay homage to Singapore's roots. Craving fresh seafood whilst confined to the four walls of your home? Order through its online link and retrieve island wide delivery service. If that's not enough, New Ubin has a delivery platform via GrabFood called UbinEats. What that means for you is that you can treat yourself to six different meal boxes. Variety is key after all when you're born and raised here.
To place your order, go to their website link at order.newubinseafood.com.
The Cicheti Group
No stranger to our F&B landscape, the Cicheti Group has been the purveyor of artisanal wines, delish wood-fired Neapolitan pizza, and fresh handmade pasta. But who would have thought that you can now indulge in an authentic Italian feast catered by Cicheti at home? How? Well Cicheti, Caffe Cicheti, and Bar Cicheti will all be made accessible on popular food delivery apps including Deliveroo, GrabFood, and FoodPanda. The Cicheti outlets will also provide takeout menus accompanied with pre-orders on their website. Not impressive enough? Their sommelier experience service certainly is. By ordering the Sommelier Selection, you can get yourself a wine waiter — yes, you read that right — to pick out a bottle best suited for your order. They spoil us, truly.
Cicheti and Caffe Cicheti will be available on Deliveroo, GrabFood and FoodPanda. Bar Cicheti will be available on Deliveroo only.
Papi's Tacos
There's nothing a good Mexican feast can't fix. Papi's Tacos has dreamed up an at-home package for groups of four to eight people — we're talking DIY tacos with a choice of three fillings, ranging from grilled fish, chorizo sausage, shrimp, and mushroom. It's as simple as heating up tortillas, building the tacos, and devouring it in front of your Netflix binge. Need a little pick-me-up to go along? Order their pre-mixed margarita mix — tequila included — in either classic lime, strawberry, spicy mango, or grapefruit. Islandwide delivery available.
39 Seah Street, Tel: 6258 0701
The Masses
Culinary maestros from The Masses — a French restaurant with Asian flair — has hopped onboard the delivery bandwagon, offering specially curated "CB 2.0" dishes. From Kurobuta sweet and sour rice to angus beef cheek bourguignon and duck confit served with beautifully wok hei rice noodles, your dining table will see stellar treats in the midst of your work-from-home routine. Oh, and delivery fee islandwide only comes at a $5 flat fee.
85 Beach Road, #01-02, Tel: 6266 0061
Pasta Bar
Pasta Bar is the buzzing, popular restaurant on Keong Saik Road that sees throngs of people come in for their fresh, homemade pasta on a daily basis. When going out is not an option, their brilliant recipes are still available for you to whip up at home. They've rolled out "Fresh Pasta Home Cooking Kits" and "Bake Yourself Lasagne Trays" that can delivered islandwide or picked up daily with a direct order via their website. Whether it's hand-cut tagliatelle with 24-hour beef ragu, or fresh tagliolini with pesto Genovese, this kit has everything you require to feed a family of up to six people or more. Add a salami platter, burrata, and a bottle of wine to complete the experience.
55 Keong Saik Road, Tel: 6222 0627
Don Quijote
Famed for their critically acclaimed tapas, this restaurant offers up an extensive variety of authentic Spanish food ranging from savoury soups to fresh seafood. The main highlight for us? Their succulent meats that we can't get enough of. With their island-wide delivery initiative, customers that pay a flat fee of $12 or have orders that amount to $120 can happily indulge in their deliveries — regardless of whether you live in Pasir Ris or Orchard Central. Plus you can even request for your paella or fideua to come in pans. Just make sure to wash them and keep them aside for future collection arrangements. Now that we've got extra time on our hands, doing the dishes doesn't sound too hard.
To place your order and make a payment through PayNow, use their WhatsApp number 8218 6969.