Oh bedtime — a new luxury that we've come into since adulthood became a thing. Fact: healthy adults should aim to sleep between seven to nine hours every night. However, that's pretty hard to clock in when you live in a workaholic nation like Singapore. No surprise that a recent study found Singapore to be amongst the third most sleep-deprived cities in the world.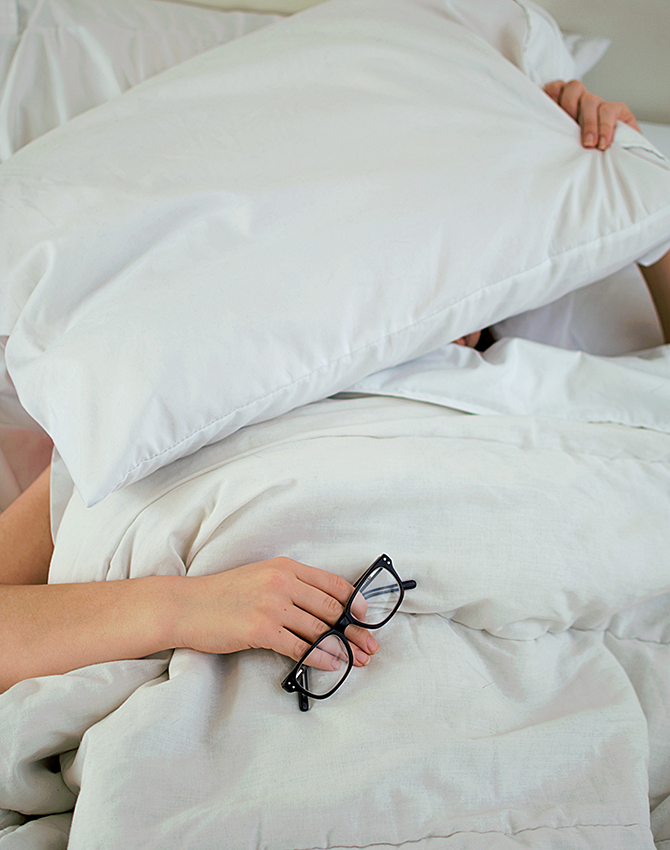 13 March marks the annual World Sleep Day, and we're doing things a tad bit different this year — specifically, in the vein of Ayurveda. To that we look to CGH Earth Wellness, lined with some of the most prestigious Ayurveda hospitals in India — to provide tips citing ancient practices to restore the quality of one's sleep. There's no harm in trying, we need all the help we can get — clearly.
For those with nutritional deficiencies
Simply put, Tarpaka Kapha is a function that's responsible for governing stability in the nerve cells, as well as fostering nourishment and contentment. It nourishes the brain cells and facilitates a good night's sleep. Imbalance of this will lead to poor nourishment of brain cells, resulting in insomnia. This happens to those who are deprived by circumstances and few due to food faddism.
How to fight it
1. Take carbohydrate- and fat-rich foods at night before 8pm.
2. Drink fat-rich milk with nutmeg and jaggery or sugar before bedtime.
For workaholics
Sadhak Pitta is a sub-dosha of Pitta (fire) and is located in the heart. It controls one's emotions, desires, decisiveness, and spirituality. An imbalance in Sadhak Pitta makes a person demanding, which are common amongst workaholics, therefore leading to situations that may cause a lack of sleep.
How to fight it
1. Drink ash gourd or sugar cane juice after dinner.
2. Take five soaked almonds at bedtime.
3. Drink 100ml of lukewarm almond milk at bedtime
For those with anxiety and stress disorders
Prana Vata is a sub-dosha of Vata (air). It is linked to insomnia, anxiety, and conditions such as depression. As Prana Vata makes the nervous system sensitive, a sensitive nervous system coupled with an aggravated Prana Vata leads to insomnia.
How to fight it
1. Wash your legs with warm water and massage your feet with butter.
2. Make a paste of milk and butter and apply that paste over your bregma (crown of the head) and feet.
For more tips on getting a good night's sleep, click here.