There might have been plenty of perks in the transition from the office to the home space, but in retrospect, what we do miss are the obvious amenities that we took for granted — till we're forced to spend long hours in our makeshift home offices, consisting mainly of awkward desk spaces and rickety chairs that aren't exactly built to last.
Some of us may be experiencing more backaches and muscle strains — a cumulative result of poor ergonomics. And with #WFH still being a reality in the near future, we should be investing in better furniture — starting with better chairs. There are office chairs, and there are designer office chairs. And if they are going to be sitting in your homes in the long run, peruse only the best — all with comfort, design, and versatility in mind.
The Hay AAC (About A Chair) 25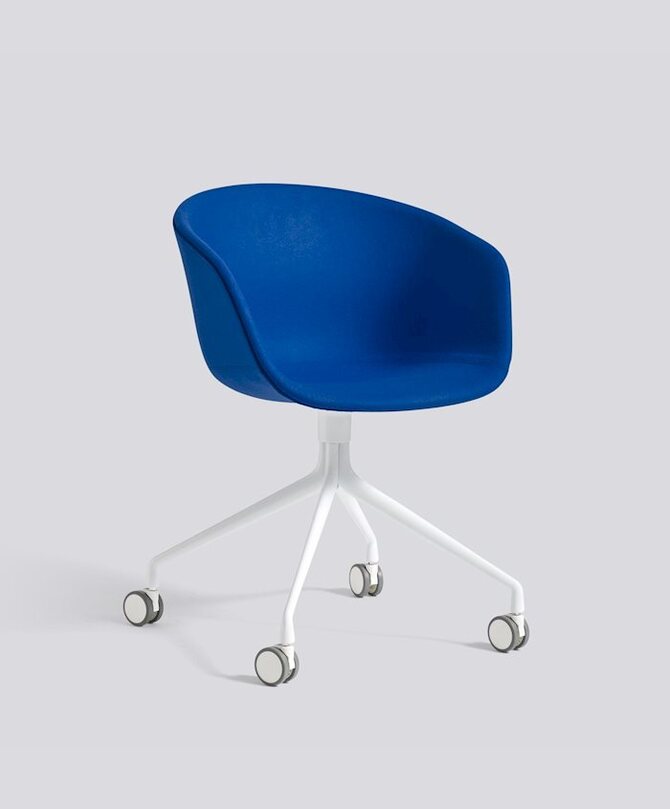 With its minimal design, the AAC 25 allows for an endless catalogue of colors and looks. Crafted like an armchair, the rounded shape of the AAC is a welcoming piece of furniture that would easily blur the lines between executive and casual furniture — perfect for the home office.
You can buy the HAY AAC 25 here.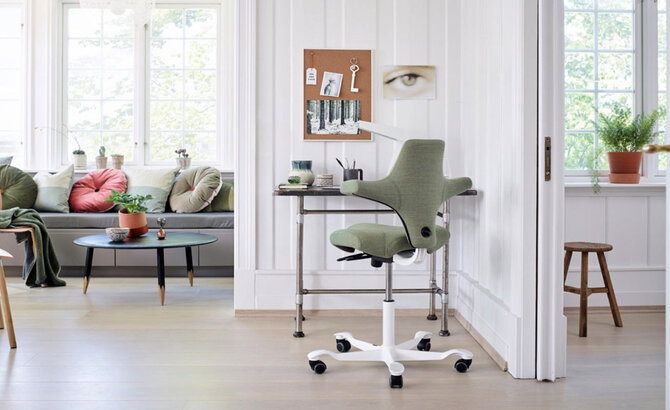 For endless ways of sitting (and half-standing), HAG's CAPISCO 8106 is a true organic form that is shaped for ultimate freedom when it comes down to the ways that we sit. With purposeful lines and curvatures that have been thoughtfully calculated, this is a chair made for the natural shapes of our bodies: promising all sorts of support. And you know what? It doesn't hurt that it looks so cool too.
Buy the CAPISCO 8106 Office Chair here.
ErgoTune Supreme
Born and bred right here in Singapore, ErgoTune's latest ergonomic work chair seeks to answer the problem that most famed brands pose: leather, that while comfortable and plush, peels off overtime in the humidity that we have here. Their own model is made out of joint fabric-mesh, cooling for the user even on a hot day. The key is all about customisation too. With 11 adjustable points to boot, this chair is certainly fit for anyone in the family — from dad to the littlest one. Starting with a height-adjustable back rest, that supports your lumbar spine no matter how far back you choose to recline. This includes the headrest, that tilts according to where you want it. As for armrests? Freely rotatable, something most of us take for granted, as they help to prevent tense shoulders, muscle fatigue, and neck strain after 16 hours on the job.
The Pacific Chair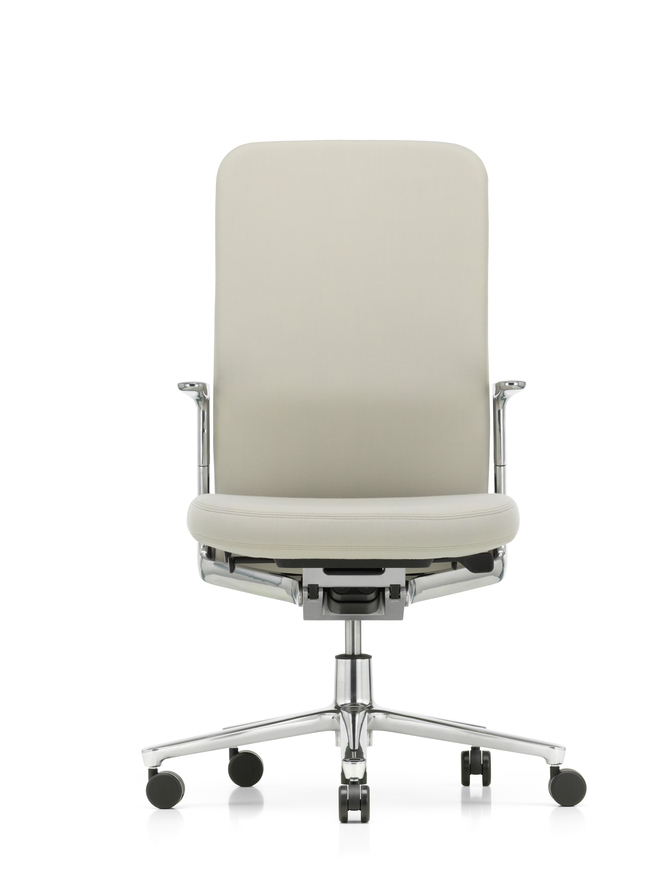 More notably known as the Apple chair. The Pacific Chair follows a guiding principle of 'full performance, quiet design' — something that clearly spoke to Sir Jony Ive, Apple's ex-chief design officer who designed Apple Park. With its long-line silhouette and sculpted backrest that conceals its mechanical components, it's no wonder Sir Jony Ive chose this powerhouse to encapsulate the Apple vein. So go on, you just might wanna take a leaf out of his design book.
You can shop the Pacific Chair here.
The BOCONCEPT Adelaide Chair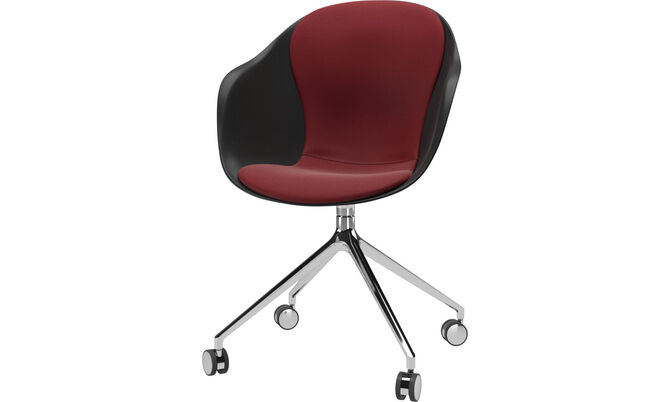 Curves, comfort, and character. The Adelaide Chair is a sweet addition to anyone obsessed with having full control over their home interiors. A graceful, modern form — this is one chair that isn't going to stick out like a sore thumb. With its customisable finish, you'll find yourself taken by the number of colour and fabric choices — from velvet paddings to cognac leather. For those looking for simpler shapes, you can even consider dropping the armrests — if that's what you prefer.
Browse the BOCONCEPT Adelaide chair here.
The Herman Miller Aeron Chair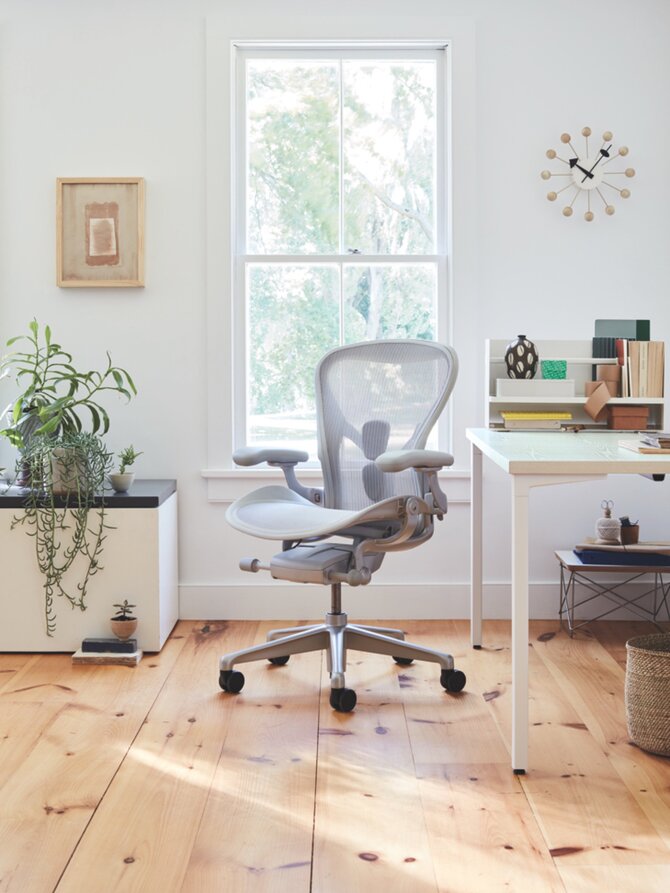 Since its debut in 1994, the Aeron has been constantly updated and adjusted to provide the best support for varying body types and postures throughout the times. With its flexible material and high-tech damper mechanics, the Aeron absorbs any backward force that is applied on it — meaning you can spring yourself back and forth as you please: perfect as you listen in on that Zoom meeting, or when you're feeling restless charting those Excel reports.