Here are some things that we all know (or should, at least) to be true:
1. Fashion consumption and production have reached unsustainable levels.
2. A lot of us are guilty of spending money on new clothes and treat them as disposable pieces that can be easily replaced.
3. While there's been a huge push for fashion brands in particular to be more sustainable, denim isn't the most environmentally friendly material to produce due to its need for tons of water during the manufacturing process.
We've come to a stage now where how we consume fashion should no longer be an afterthought. Climate change is no hoax and whatever we can do as consumers — and most importantly, people living on this planet we call home — to help alleviate the stress we're putting on the planet, should already become part of our conscience.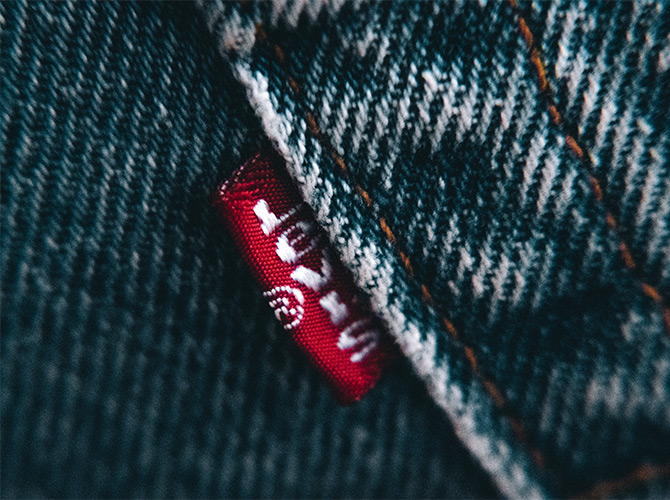 The final point that we raised is something that Levi's is not shying away from as a denim brand. Levi's has been looking internally in the past few years, and shifting its overall business processes to ensure that sustainability is not just a marketing buzz word to profit from. It has become an integral part of Levi's core values as the brand strives to lessen its environmental impact while not paring back on its high-quality pieces.
Levi's most recently released a campaign to further emphasise on its commitment to quality — that Levi's denim is made to be worn for more than just a fashion season cycle. The brand's global Buy Better, Wear Longer initiative is a form of re-education for both its longstanding fans as well as those who's buying patterns may need to be reworked. The idea is simple: buy high-quality garments that are made well so that they're bound to last and become part of your style arsenal for years and years to come. Cheap clothing comes with cheap workmanship and materials, and that's part of the reason why we're more inclined to simply throw them out and get new ones without so much as a thought.
Buy Better, Wear Longer is fronted by the brand's group of changemakers that include a trio of familiar faces who all individually champion for causes that they believe in. YouTube personality Emma Chamberlain believes in purchasing responsibly, Jaden Smith is committed to raising awareness about the planet's limited resources, and English footballer Marcus Rashford is an ardent advocate for underprivileged youths. They're joined by another trio of fiercely dedicated environmental champions — Indonesian social entrepreneur Melati Wijsen, Mexican activist Xiye Bastida, and Indigenous climate activist and musician Xiuhtezcatl — who have each made significant contributions in pushing for more ethical and sustainable practices in general.
Levi's has also made strides in tweaking its manufacturing processes. For example, 70 percent of Levi's bottoms and trucker jackets are now made using the brand's Water<Less technology — a series of techniques and recycling guidelines that have saved more than four billion litres of water and recycled nearly 10 billion litres since it was first introduced back in 2011. It has also focused on more sustainable materials such as cottonised hemp and organic cotton as part of its more environmentally friendly fabric substitutes.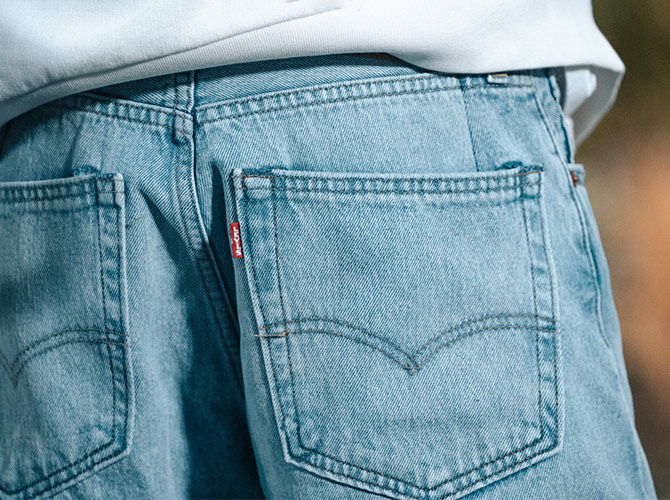 In the US, Levi's launched Levi's SecondHand where customers are able to donate well-worn denim pieces to participating stores in exchange for gift cards. The brand then thoroughly cleans the garments received and lists them online for customers to purchase, ensuring that the life-cycle of a Levi's piece is lengthened and that it stays far away from the landfills for as long as possible.
While this particular initiative has yet to be implemented in Singapore, a similar after-sales partnership with local menders and makers FIN Crafted Good Co. has helped to introduce the idea by breathing new life to used Levi's pieces. The invite-only experience encouraged guests to bring along their own Levi's garments to be upcycled and customised by the talented duo, effectively creating something new from the old and existing.
The Levi's in-store experience got a bit of a revamp too. For one, the brand is no longer providing customers with free paper bags for their purchases. Customers can instead opt for a reusable cotton tote bag (made out of recyclable and biodegradable calico) available with every purchase at just $4.90 — a small price to pay in order to help save the planet. Otherwise, they are fully encouraged to bring their own bags to bring home their Levi's garments in order to avoid a 10-cent fee for every paper bag.
It's easy to slap on a one-off campaign claiming to be more sustainable in order to jump on the bandwagon. Levi's has been openly making steps to ensure that they walk the talk. But it's also unrealistic to put the responsibility solely on brands when our individual actions and our perception towards fashion consumption matter too. It's a collective effort and Levi's is showing how we can collectively do better — buy better, wear longer, together.