It was 2012 and I was in a dive bar, deep in the middle of an isolated town about an hour and a bit out of Chicago, U.S.A. It was the kind of ranch-style bar you see in movies, including all the cowboys in flannel shirts and boots that curled at the toes. I was 21 years old and it was my first work trip out of the country alone. It was also my first big night out on the town with my new friend: tequila.
'Here are your shots!' 
A rugged bartender popped down what looked like small water glasses on the bar beside me. They were American-sized shot glasses, which meant double the liquid and double the consequence. I turned to my 6'5 colleague and work bestie, Andy, who had been here many a time before me. He simply picked up the glass in his enormous hands and said:
'Here's to your liberation, Kapur.' 
Moments later, as the hot, burning liquid slid down my throat – I knew I was officially cool enough to be an adult.
Fast forward nine years later to October 2021, and here I am documenting a month's worth of no to low-alcohol endeavours to be part of the current 'trendy' club. It seems somewhere between my first few (okay, seven) tequila shots that night nearly a decade ago to today, the arrow ticked over into sober culture and it has no plans to slow down any time soon.
From health to mindfulness to anti-ageing to general maturity and growth over time, the reasons why people are choosing to park the booze behind are one-and-a-plenty. Many of us it seems, no longer want to waste our dedicated hours of hard work at the gym on frivolous albeit delicious 300-calorie cocktails, and wake up with pounding headaches in return. With the abundance of processed food and diet options that exist on top of this, people are struggling to find the healthy medium between curbing cravings and cultivating conscience. Ironically, we have more beer and gin companies in the world today than a decade ago, with micro-brewers and distillers popping up at every corner, yet somehow, more and more of us, are embracing the shift towards lower-alcohol lifestyles in order to live longer and better. 
So, in a busy place like Singapore, with constant events and a social schedule more packed to the brim than an NYC Subway, would a month of being low-alcohol or totally sober really be feasible? Though I've never struggled with alcohol consumption on the whole, I found myself inspired by a challenge I stumbled upon on Instagram during our month of all things #Mindful, and decided to take up the low-alcohol to no-alcohol #SoberOctober life for myself. Here are my results:
Mental Health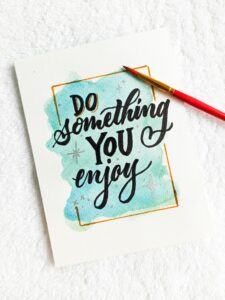 This was the easiest of the lot. There is no doubt that I'm a much happier, calmer and more balanced person when I'm not drinking alcohol. Perhaps it's because as someone who's suffered from anxiety their whole life and has worked really hard to find ways to overcome it through mindfulness, alcohol can pose a real threat. At the best of times, it has played an influential role in hindering my ability to manage stress appropriately and at worst, it's de-stabilised my entire mindfulness journey and committed progress. Yes, sometimes a big old glass of wine is the solution, but more often than not, it can also be the cause of escalating those icky feelings I'm trying to avoid facing. We all know alcohol makes the heart grow fonder and let me tell you, it doesn't matter if it's 4% or not, it turns out you can very much message your ex and declare your undying love on Seltzer. So, if you're going through anything messy on this front too, take it from me –  you're better off playing it sober.
Under the challenge, I found myself having much more clarity, sense-of-self, assurance and less anxiety when I wasn't drinking at all. If I would opt for a drink, even low-alcohol, the imbalance of it all would suddenly seem far starker than when I am a regular, social drinker. Not drinking on Friday nights also made me seek out other creative ways to unwind before the weekend, including catching up on my favourite TV shows over long bubble baths and spending time colouring and doing puzzles. It was like unintentional self-care, but with longer lasting results.
Physical Health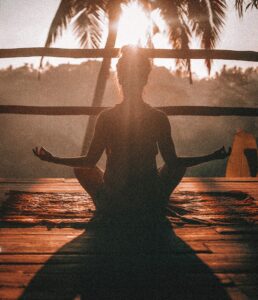 This one was surprisingly hard. Sometimes it's easy to pin-point alcohol as the reason why we feel lazy or lack motivation to work out. After all, no one feels compelled to hit the gym after a night out with bottles of wine in the multiples. Yet, inspite of keeping it low to no-alcohol, I found this challenge didn't impact my energy as much as I would've liked. 
There's no doubt the overall fatigue I felt through the month minus alcohol was significantly improved, however I didn't find myself with any more or less time to focus on my physical well-being. Perhaps because I also came to realise that not drinking doesn't automatically mean not socialising. It was a great wake-up call to understand perhaps my lack of energy at times is attributed to wider nutritional areas I need to focus on, as opposed to simply omitting alcohol to better charge my body. That and finally accepting I still have to motivate myself to work out, even if I'm not nursing a hangover.
Social Health
To be honest? This one surprised me the most. With the number of amazing options of beverages available on the market, coupled with the insane skills of Singapore's coolest bartenders, I was able to glide through social events without feeling the alcohol loss. Winners for me when dining out included the low-alcohol margarita alternative at Chico Loco (Telok Ayer), and the selection of amazing mocktails at Republic Bar at the Ritz Carlton Millennia.
I also found socialising to be a lot more fun at home, without alcohol. My biggest fear with this challenge was potentially feeling like I didn't have options when hanging out, potentially stuck between a cycle of soda waters and diet cokes. That and feeling like I was draining the vibe of the party. But with great, supportive friends, I actually found this part the least cumbersome of all. Instead, we got creative by searching for alcohol-alternatives and finding fun ways to keep it sober, which in turn was actually way more engaging when getting together.
Though slowly emerging, there are now enough cool brands on the market for you to experiment with, if you really want to. My personal favourite (which I discovered on this journey and not sponsored) is Lyre's. They're a non-alcoholic spirts company based out of the UK, Australia and Canada but have quite a growing presence within the Asian region.
With perhaps the largest range of alcohol-alternative spirits I've seen anywhere in Singapore, they were a real find during this month. They do everything from canned 'cocktail-inspired' recipes to bottles of mixes that will give you options to concoct your very own low to no-alcohol dreams. Think everything from alcohol-free Espresso Martinis to American Malt and Cola to Negronis to my new go-to: their classic G&T. My girlfriends and I even had an Aperol Spritz-themed brunch and I took along my cans of their 'Amalfi Spritz', and none of us could tell the difference in taste.
Overall Findings
So, am I ready to give up the ways of alcohol forever and embrace the teetotaling lifestyle? The truthful answer is: no. For one, I missed wine greatly and as a red wine and champagne drinker, I found there were very few alternatives, if any, on the market that left me feeling satiated by the glass. For two, I enjoy the cultural and travel experiences of alcohol greatly and find in moderation, I get a great thrill out of trying new drinks.
However, one of my key takeaways and lessons from this experience has been to recognise and embrace the fact that sometimes, I don't really feel like having a drink and it's totally okay not to. I don't have to compromise on my social life or my desire to see friends and have new experiences, just because I might be feeling like I don't want to have an alcoholic beverage that day. It also doesn't mean having to settle for a boring evening out or endless diet cokes with lime and ice; a notion I've always found myself mentally restricted to when I've taken a break from drinking in the past. 
For anyone who thinks they might want to reset before the festive season or are battling whether you can truly live life on the sober side, I say totally try this challenge for yourself. Even if you do it temporarily, you'll be reaping the mental rewards much longer than any sip can last.