Fashion
Five standout looks from Hermès spring/summer 2022
The hope and optimism of being out in the open
There was a reason why the Hermès spring/summer 2022 womenswear collection was shown at Le Bourget Airport — about 10km from central Paris. A part of the airport was transformed into a confined space delicately lit up and masked from the outside world thanks to the massive paintings by artist Flora Moscovici. These spray-painted panels resembled the golden hues of a horizon that at once tied into the colours of the spring/summer 2022 collection as well as a reflection of its narrative.
As a collection, it was a cohesive one — tight in the sense that each look flowed harmoniously to the next, and luxurious in its execution with an emphasis on leather manipulated into chic ready-to-wear. Colours stuck to a grounded palette of browns, yellows, whites and blacks, without any jarring introductions of bold brights that's typical of the season. This was a quiet collection propped up by its focus on craftsmanship.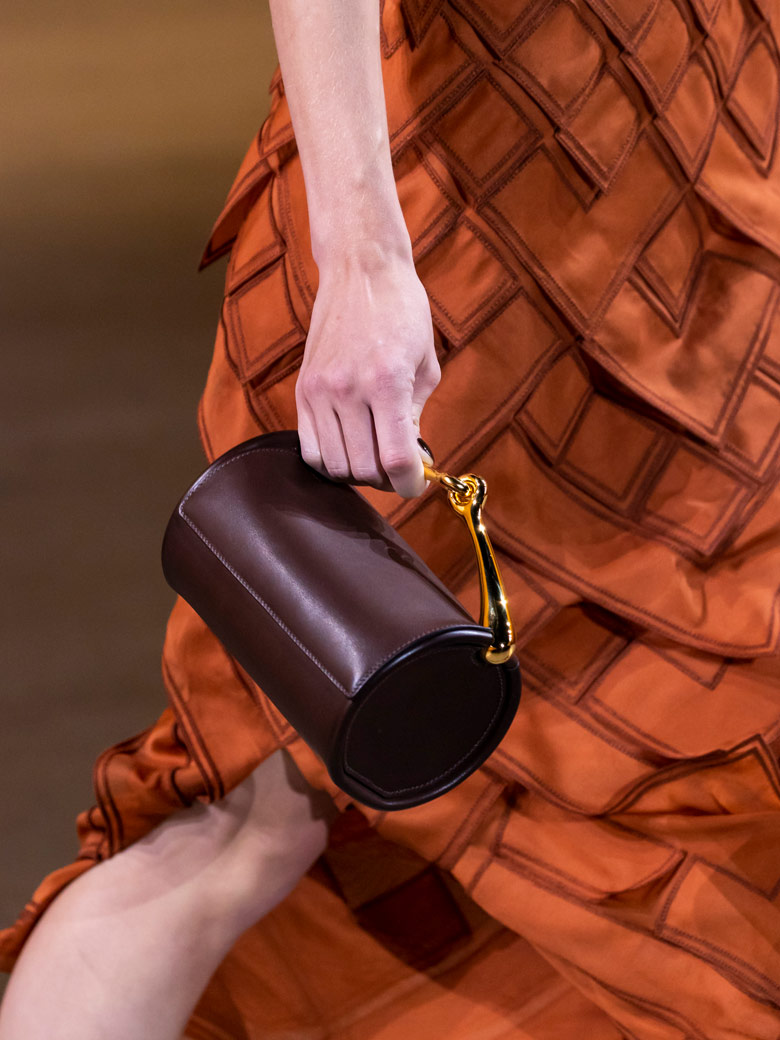 Hermès is without a doubt one of the foremost leaders in luxury leather craftsmanship and for its spring/summer 2022 womenswear collection, the expertise was tested through ready-to-wear applications. While incorporating leather as panelling and trimmings on outerwear isn't exactly new, it was the more sporty-casual offerings that shone. Deliciously gathered drawstring bottoms created a paper bag effect and were one of the key highlights in the entire collection. And what looked like breezy athleisure were actually masterfully crafted in leather.
And for the finale of the show, the walls facing the audience opened up to reveal the vast open space of the airplane runway — that at the end of the horizon is freedom, and we'll once again get there.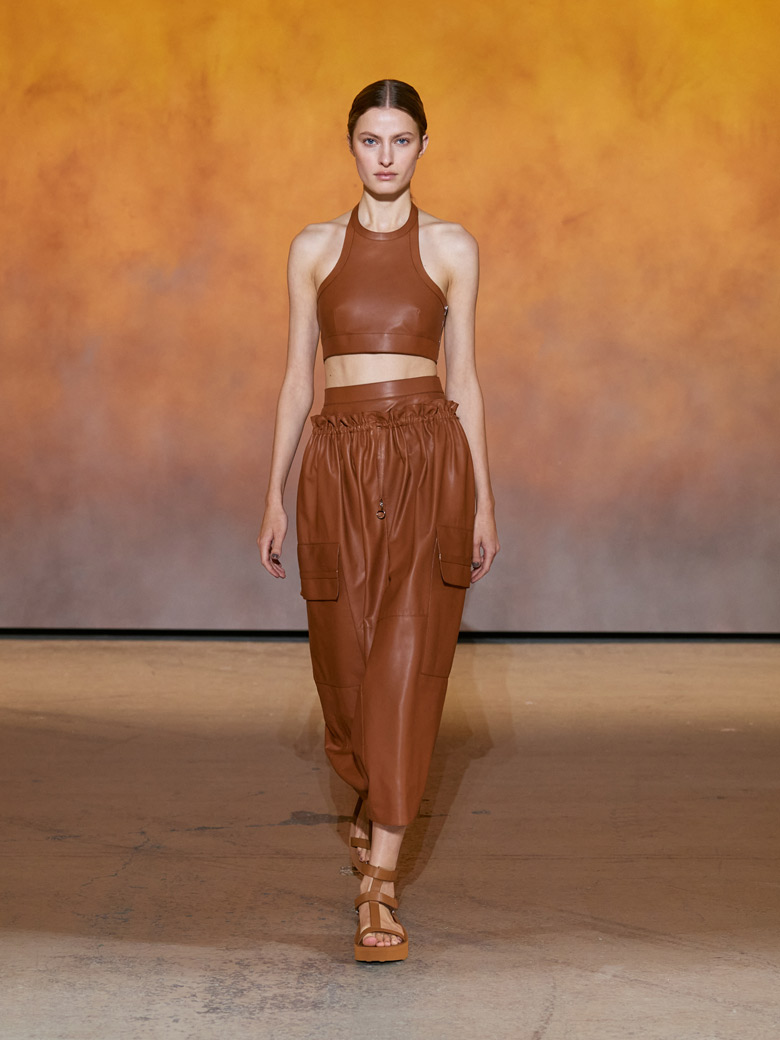 What: A two-piece leather ensemble consisting of a crop top and a drawstring skirt.
Why: One of the fine examples of how Hermès defied conventions by creating a sporty silhouette out of leather. Sure, it probably wouldn't fly for any of us this side of the equator, but you'd have to appreciate the expertise and craft behind this.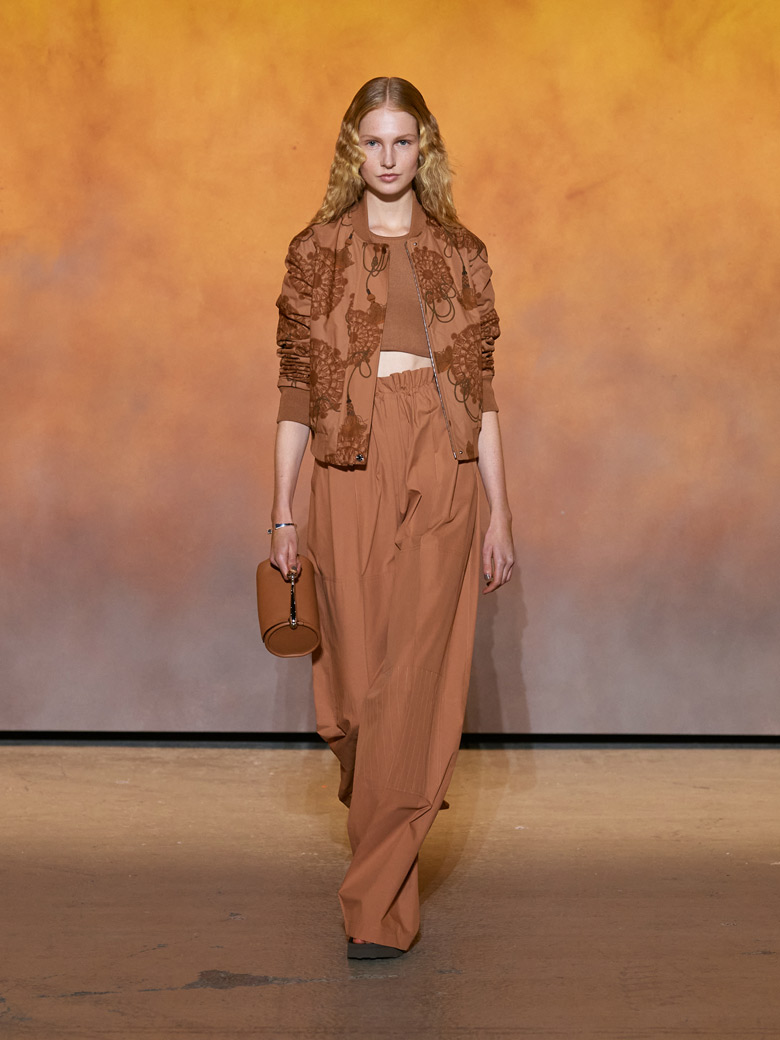 What: Another tone-on-tone look made up of a reversible bomber jacket worn over a silk knit crop top and wide-leg trousers, as well as that cylindrical Maximors bag.
Why: Aside from the ease and just timeless stylishness of the ready-to-wear, it's really the new Maximors bag that's caught my attention. The horsebit handle was such an ingenious way of incorporating the maison's heritage while juxtaposing beautifully with the minimalist shape.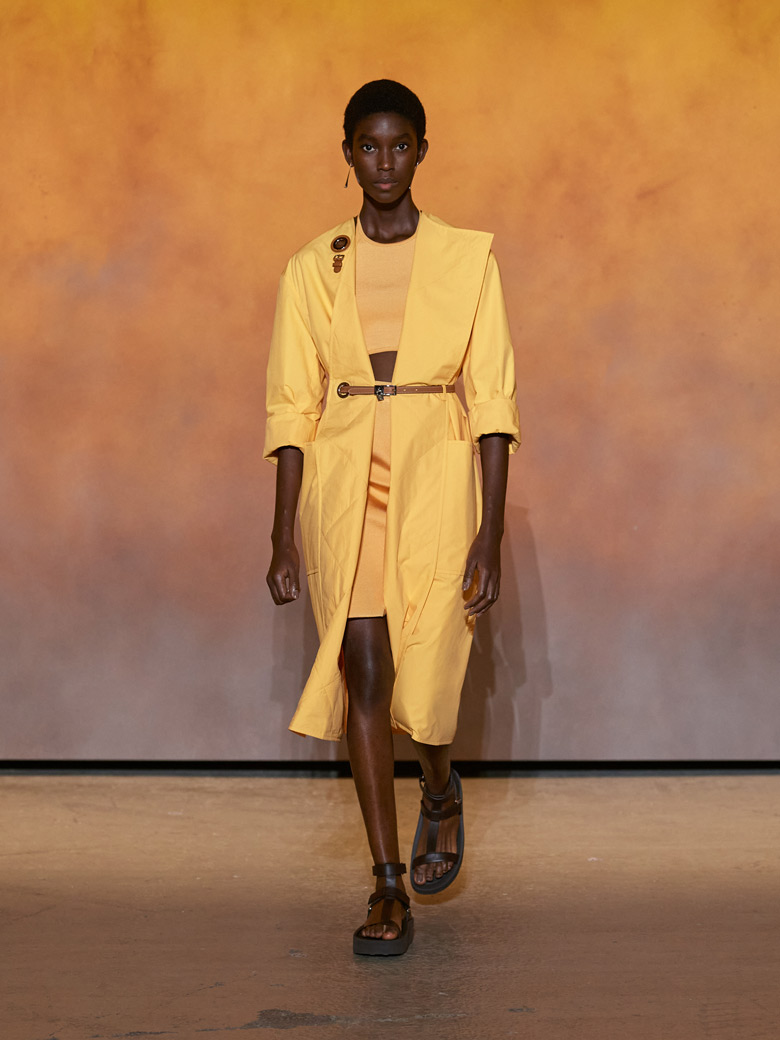 What: A fresh infusion of yellow in the way of a wrap overcoat paired with another crop top and pencil skirt ensemble.
Why: Did Hermès just make a crop top somewhat professional and corporate looking (but in the best way possible)? Because this was such a chic proposal of how crop tops could be back again for the season.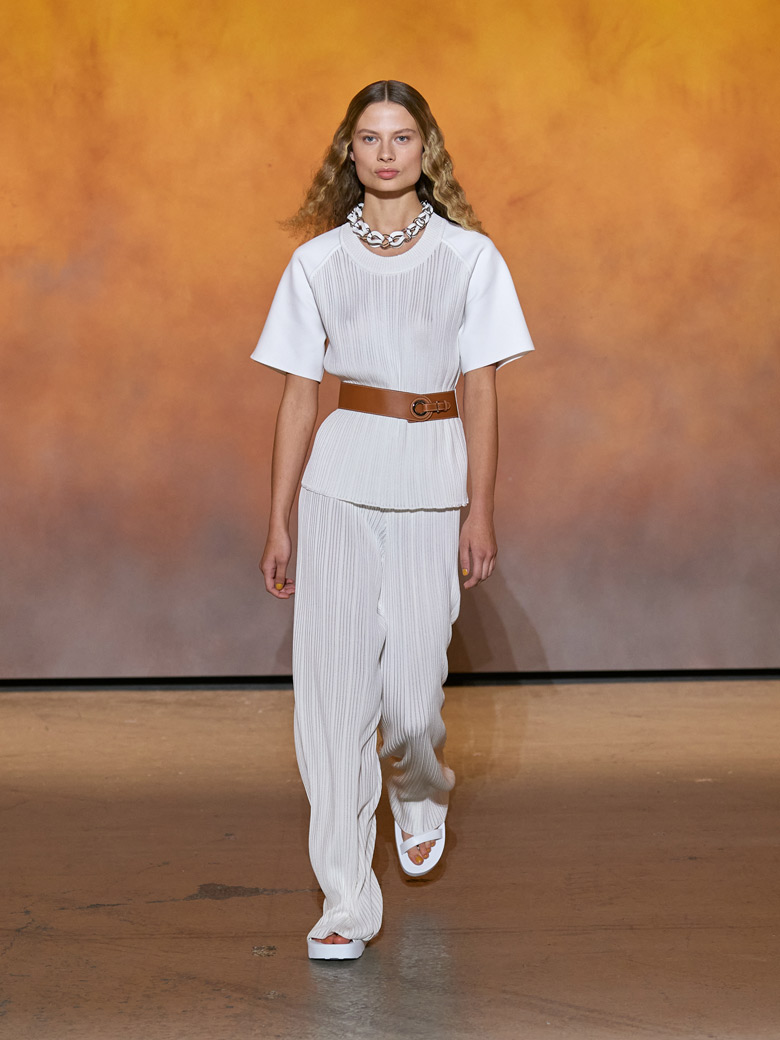 What: Plissé silks in the form of a T-shirt and wide-leg trousers matched with equally white accessories and then accentuated with a brown leather belt.
Why: It's the simplicity of just two pieces you'd want to wear at any time of the day. And if you're thinking of mastering a mono-coloured look, this is the perfect example of how adding just a sliver of contrasting colour does wonders.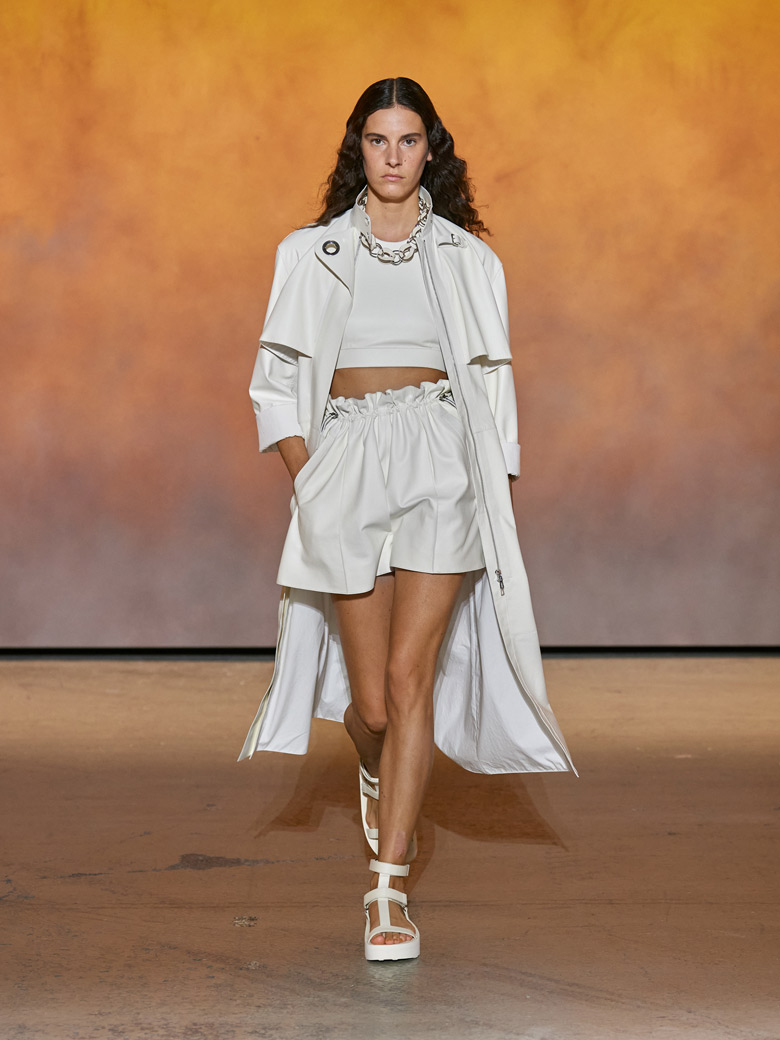 What: A throughly white lambskin ensemble consisting of a trench coat, crop top and drawstring shorts.
Why: An all-white look is devastatingly chic. And this version does it in such luxurious fashion but once again, in perfect execution that only Hermès can.
Scroll the gallery above for the full Hermès spring/summer 2022 womenswear collection.