Fendi's spring/summer 2021 runway show was one for the history books. For one, it was Fendi's first time showing both womenswear and menswear on the same runway. But more importantly, it marked Silvia Venturini Fendi's last solo outing for Fendi's womenswear collections — Kim Jones has since stepped in as Artistic Director of women's collections, while Venturini Fendi will continue designing acessories and menswear.
Perhaps, it was why the collection was a rather personal one that touched on the Fendi family's traditions, and had quite a strong familial connection. The main connecting thread was the use of embroidered linens (according to Venturini Fendi, something that the late Karl Lagerfeld loved) and homely techniques such as crocheting and faggoting. These were translated throughout, not only through the softness of the ready-to-wear, but also in the collection's mixed-material bags and accessories.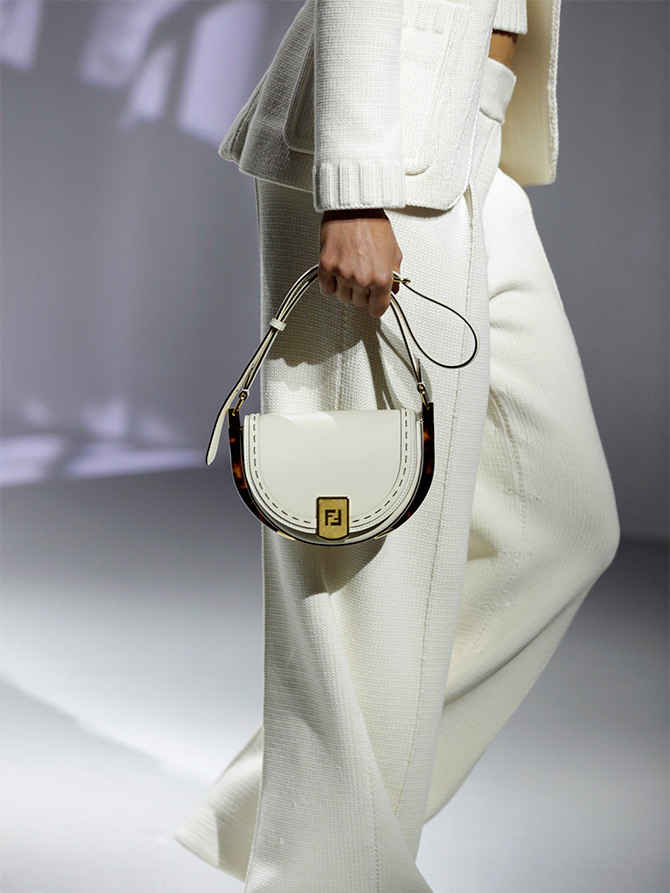 Fendi's bags are no mere leather bags for spring/summer 2021. They're combined with tightly wound embroidery techniques for more complex iterations of some of Fendi's beloved icons. These are quite possibly the most intricate versions of Fendi bags yet, and they're just as functional as they are delicately beautiful.
Baguette in brown leather with FF embroidery, $4,990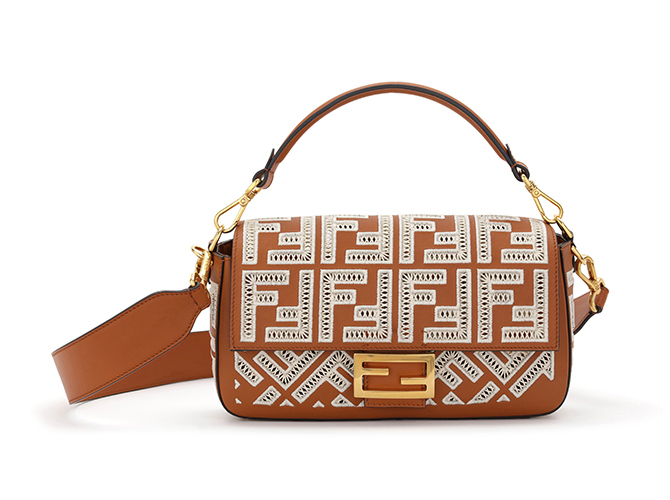 What: The Fendi bag that was first designed by Venturini Fendi and has remained a classic ever since.
Why: The Baguette is such a timeless piece that any and every iteration is pretty much a great investment piece. Spring/summer 2021 sees the bag decorated almost entirely in the house's FF logo but done in such a splendid embroidery technique that's reminiscent of carefree beach days in Bali.
When: We'd be carrying this any chance we get, to be honest. But if you need an occasion, it'll be on a weekend and paired with your fave summer dress and boho-chic footwear.
Peekaboo ISeeU in black and white braided leather, $7,750
What: An extension of the Peekaboo line, the Peekaboo ISeeU was introduced in autumn/winter 2020 and is designed with a detachable inner pocket.
Why: It's a beaut. Look at that rattan-like weaving of Nappa leather that somehow resembles the FF logo. Who would've thought it could be reinterpreted in such a way?
When: This one's for the boss lady — a rather nondescript statement to a power suit. And it fits a 13-inch MacBook pretty well too, in case you're wondering just how functional this piece is.
Moonlight in white leather, $2,790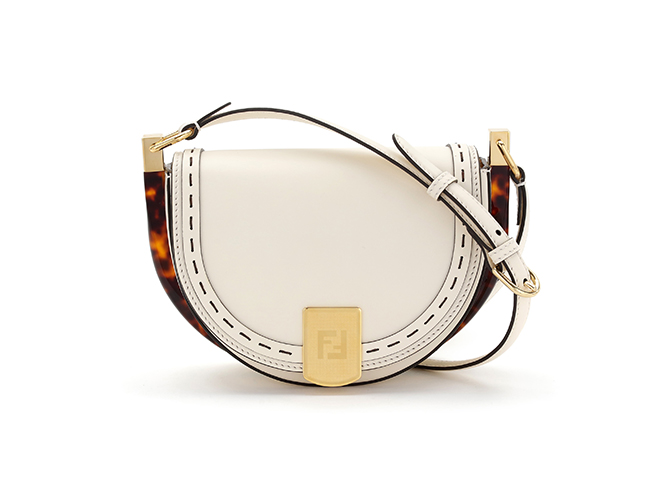 What: A satchel bag, the Moonlight is a new silhouette that features hand-stitched finishings and an external tortoiseshell frame.
Why: For a satchel, it's quite chic and elegant, especially with the addition of that plexiglass hardware framing the sides. It's a small bag but with more than enough room for all that you'd need to have around.
When: This is your new grab-and-go. Keep the essentials — keys, lip balm, mints, some cash — always in one, and you're all set.
Peekaboo ISeeU in embroidered brown leather, $6,790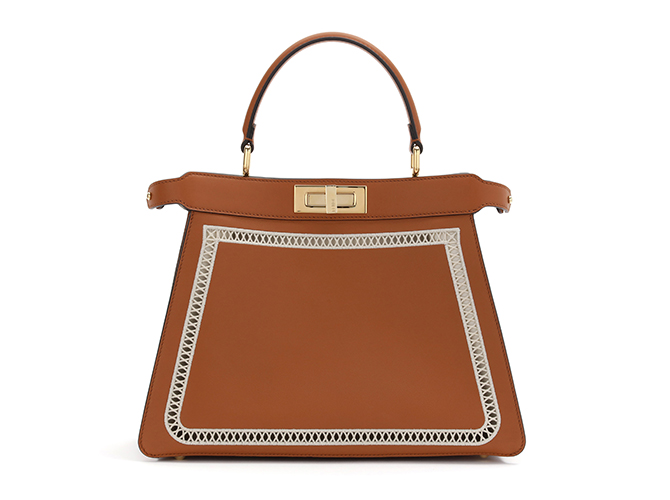 What: A more subtle (but still stunningly executed) iteration of the Peekaboo ISeeU.
Why: It quite literally brings the name to another level with the faggoting details. But more importantly, it shows just how technically impressive the spring/summer 2021 collection is.
When: There's not much frills with this Peekaboo ISeeU that it really is a versatile investment piece you'd want to use whenever.
Baguette phone bag in pink crochet, $1,700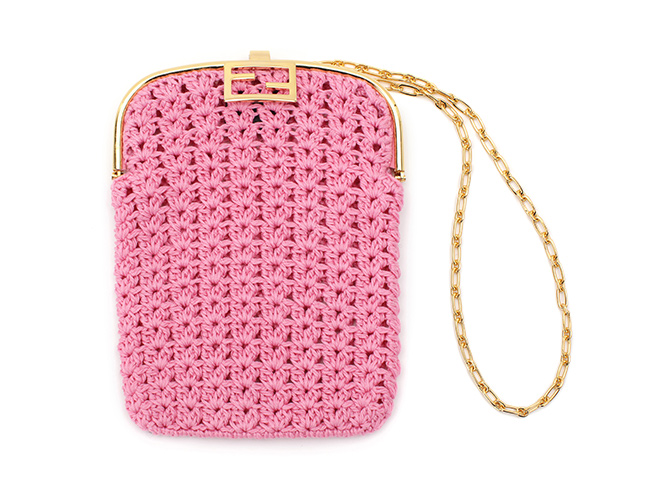 What: A mini bag that's designed to snugly fit nothing more than a phone and perhaps, your keys and other random small knick-knacks.
Why: There's little justification needed when it's this pretty and cute. But if you're looking for functionality points, the Baguette phone bag comes with a long detachable chain that's perfect for crossbody wear.
When: For when you're feeling so fashion that this actually makes sense as part of your fit. But really, how cute is this?
The Fendi spring/summer 2021 collection is now available at Fendi boutiques and online.