It only takes a brief encounter to recognise Andee Chua for the maverick that he is. From organising his own test shoots to walking the runways in Europe, meet the Singaporean male model who's well on his way to living the dream
Success stories of models being street-scouted and whisked off to grace the runways of the fashion industry's biggest names make for a fantastical read, but it's not one that Andee Chua has to tell. One of the few Singaporean male models to walk the European runways (he made his international debut this past SS16 season), modeling was a career Chua sought out and fought for right from the beginning. 
He approached modeling agencies in Singapore and streamlined his bulky frame before getting signed on, and went on to organise test shoots — from engaging photographers and makeup artists to loaning samples from the brands — to build up his portfolio. And it was this earnestness, tempered with his drive and work ethic, that shone through during his shoot with us. Chua moved with a natural ease and confidence in front of the camera — acutely aware of his angles despite only having modelled for just one year — and impressed with his can-do attitude and affable demeanor from start to finish.  
In our interview with Chua, he dishes the details of his runway experience in Milan, chats about the importance of social media in the industry, and has a few choice words for those that doubted him from the start.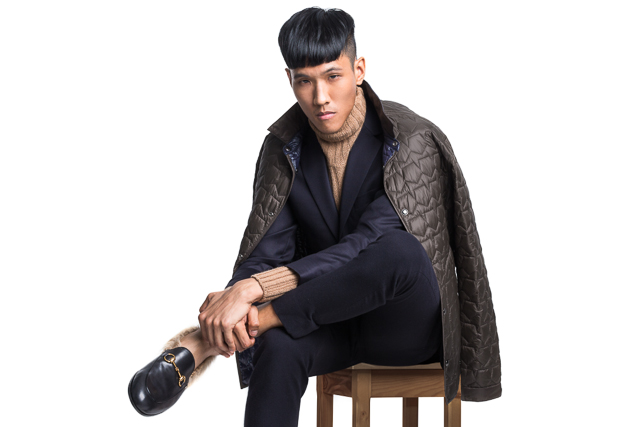 How did you get into modeling?
I was encouraged by a friend of mine to give it a shot. He convinced me saying that I have the height and face that suits fashion. Being the risk-taker that I am, I began sending out emails to agencies here in Singapore to give it a go. At that time, I was dragon-boating and weighed 90kg. The feedback I received was that I was a little too bulky for the trade, so I thought to myself: If I do want to do this, I'd better start losing some mass. In a month, I dropped 20kg and following that, managed to get signed and it took off from there. 
You've previously mentioned that the local industry isn't very supportive of you. Are there any anecdotes that you'd like to share?
I see the doubt on clients' faces during castings when they learn that I'm from Singapore, and it does put me off and make me wonder if it's that important where I'm from. Agents do tell me that I'm too tan as clients prefer fairer-skinned models, but that's my natural skin tone. But enough with the complaints. To increase exposure and prove my worth, I've organised test shoots for myself; I've engaged photographers, makeup artists and stylists to be a part of it to make it work. I've even loaned clothes from the brands on my own too. These were some of the things I did to strengthen my portfolio and to show clients what I'm capable of. I really do have a passion for modeling.
How do you think that contributed to your work ethic, be it for better or for worse?
I am an adventurous person and I love challenges. All the rejections I've experienced don't bring me down. On the contrary, it brings out my fighting spirit. I constantly try to be better and work incredibly hard to prove that I can do it. At the same time, I remind myself not to get big-headed and approach any opportunities and challenges with the mindset that I have nothing to lose. Being humble is very important, but that doesn't mean you don't fight for what you believe in. Go hard or go home.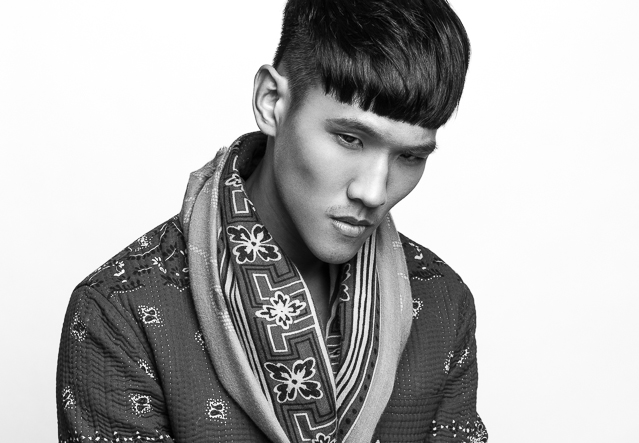 It must have been an exciting experience to walk the menswear shows in Europe this past SS16 season. What were the top three moments for you?
Fighting for a spot in the shows. The castings were insane — there were 400 or so models jostling for the limited spots to walk the shows. That was quite the experience and one that had me overwhelmed in the beginning, but I enjoyed fighting through it.
Another top moment for me was to find myself as the only male model from Singapore. As far as I know, I was the only Singaporean model there for the season and I felt a sense of pride being able to call Singapore home when the casting directors asked where I'm from. As cliché as it might sound, I think I literally held my head high when asked. Ironically, it's such a huge contrast to how it is back home. I usually try to skirt that exact question in Singapore.
Lastly, walking in the Emporio Armani show and meeting Giorgio Armani. It's a challenge getting there — a whole slew of castings, callbacks and fittings. I went to Europe not expecting anything to come out of it, and was lucky enough to enjoy the process and experience. What a crazy, rewarding move it was to take the leap of faith. 
I felt a sense of pride being able to call Singapore home when the casting directors asked where I'm from
It's definitely a huge achievement and you have so much to be proud of. Any words for those who doubted you?
To be honest, I actually want to thank those people. If it were such a comfortable environment here in Singapore for me, I would probably never have made the trip to Europe and fight as hard as I did for myself. I hope I proved a point, even in the smallest possible way, that Singapore does have talent, and we should be supportive of that talent instead of putting ourselves down. 
You're quite the optimist. And you're also a dance instructor. How did you get into that?
I started dancing at a young age but my interest grew when I joined a dance club in my Polytechnic days. I've participated in numerous competitions and put on performances along the way. I've performed overseas and have been invited to conduct dance workshops in Australia. That probably trained me mentally and spiritually for what I'm pushing for now. I still have a love for dance and continue to train others interested in it.
Does it contribute to ease of movement in front of the camera and on the runway?
It certainly does help. I'm not as stiff in front of the camera and definitely more confident on the runway. And, I slip into the rhythm of the show's sountrack pretty easily. That's what I have to offer — my flexibility and flow of movement, especially during shoots.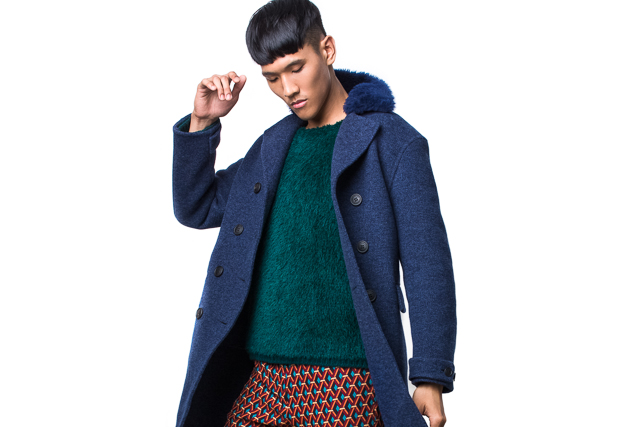 Let's touch on social media: We heard that a model's online following is a deciding factor when booking jobs nowadays. 
Yes, it is. I've experienced it both in Singapore and Europe. Your Instagram and Facebook account is required, and they will check it out.
Love it or hate it? 
I think it really adds a whole other dimension to the personalities of high fashion models. Everyone gets to see a side of them that they've never seen before. I would say I'm ambivalent, really. Being able to showcase your personality is important and it can and will take you further. But then again, when it's on social media, it's what you allow people to see. I guess what I'm trying to say is that it may not be the real you sometimes, depending on how you approach it. It really is down to how you brand and market yourself on those platforms, and it is quite a skill to have. I did get scouted by my mother agency, Jem International, on Instagram though. Social media platforms are definitely very integrated in the workings of the industry now. 
What is the end goal for you? Tell us about the dream.
I want to be able to do big campaigns eventually, and be in New York City doing great things. I want to be listed on Models.com and most of all, I want to walk for more brands and really just enjoy everything that comes with it. That's my dream. 

Lastly, what do you have lined up in the near future. Will you be going over to Europe for FW16?
I will be here in Singapore till September before I fly off to Thailand for placement. And then back to Europe for the fall/winter 2016 fashion week early next year. I hope to add on London and New York to my list of places I'll be going to for castings, and also to stay longer in Europe. 
Photography: Vanessa Caitlin
Fashion direction: Dora Aljoofri
Styling: Andrea Sim
Hair and makeup: Angel Gwee using YSL for makeup and Redken for hair
Cover image: Andee wears a coat and jumper from Burberry Prorsum