The brains behind Singapore's go-to lingerie e-shop on her secrets to success
Does your bra fit? Are the cups too big? Is the band too tight? Are the straps digging into your shoulders? Those irks serve as a constant reminder that the trending slogan #freethenipple means more than just its namesake campaign for gender equality, but is also a synonym for unhooking your bra at day's end for that long-awaited bliss.
Because we're not in the habit of talking about these struggles (aside from the odd Buzzfeed post), we go through life bound in the wrong sizes more than we care to admit. As a child, a larger pair of shoes we can "grow into". As adults? Perhaps going up a waist size to accommodate the bloat that comes with menstruation. As the menswear savants will tell you, it's sartorial blasphemy. The fashion addicts will chalk it up to the Vetements effect (we're guilty). But ill-fitted bras? It's an overdue conversation — one Kate Low advocates, which led to the birth of Perk By Kate.
For the last five years, her multi-label e-tailer amassed the lesser known international brands into one click-to-purchase space. Now, Low is parlaying her niche into something bigger: Designing beautiful lingerie that would evolve and adapt to the needs of Asian women. Her secret weapon? An open dialogue with her customers. Apart from bralettes (her signature) tweaked to suit fuller figures and the option for custom order, Low is working on yoga and pole dancing undergarments next. Equipped with a mind for business, an eye for design and a heart to give back, we pick on the brains behind the brawn that is Perk By Kate.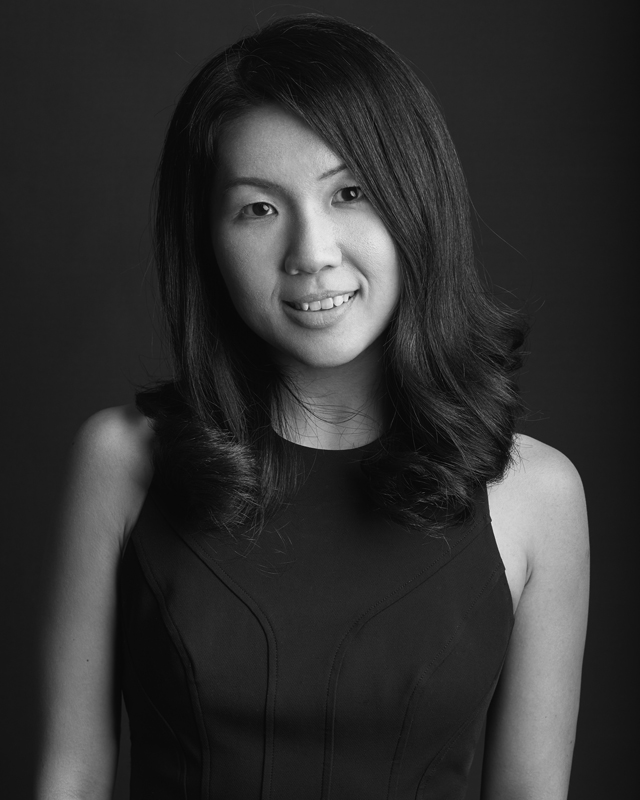 Let's go back to the start. What's your story?
I've always liked shopping for lingerie, more so than clothes, but I'm always unable to find pieces that fit well at departmental stores. I'd be told that I'm a 34A or B when I get measured, but having learnt bra-fitting myself, I realised that I'm actually a 30A. Also, it just wasn't possible to find something that fit me. Everytime I try on an ill-fitting bra, I tell myself that I have to start a lingerie business, and the thought that always crosses my mind is, "If I'm facing this problem, I'm sure many ladies are too."
You began with a multi-brand website and then launched your own label after — what shaped that progression?
I wanted to design my own pieces at the very beginning, but finding a manufacturer proved to be a challenge. Minimum quantities were high, in the thousands. Instead of giving up, a friend gave me the idea of bringing in other labels first. It resulted in three years of doing that and through that, I learnt what worked and what didn't. I also became familiar with what customers like — bralettes were easily the bestsellers. After I found the perfect manufacturer, I started with padded bralettes for the conservative culture in Singapore, and the rest is history.
What do Singaporean women look for in lingerie?
Comfort and fit. I think we pride that over aesthetics. We're practical creatures who equate something fancy with special occasions.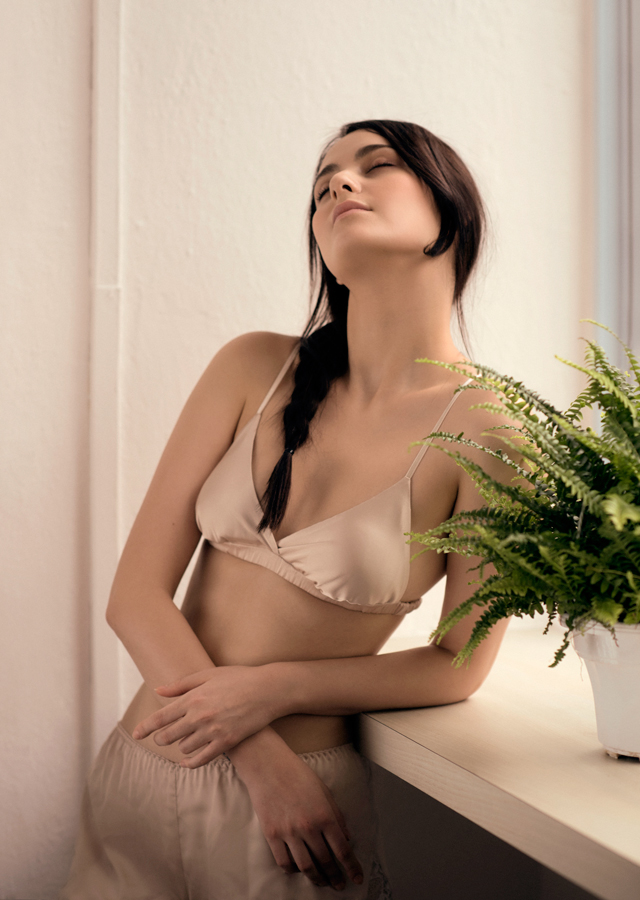 Do you think Asian women's views on lingerie are changing — from a functional standpoint to one that is more expressive of style?
Yes, I see some of my customers wearing our longline bralettes as a top, with a jacket worn over. If it's a shorter bralette, they'll wear it with a top with a low neckline, or a tank top with bigger armholes. It shows off the lace and that's fashionable these days. It's down to personal style and the right occasion too.
Let's talk about size. Bralettes are great for ladies with smaller bosoms, but how do you cater to everyone else?
We launched a 'full option' for certain styles and we're currently trying to expand that to all styles. We have ones with small bands and bigger cups — fitting a 32C to D cup size — that's called the 'small full'. The 'medium full' is for size 34C to D. Any size larger, like a 36D, will have to be custom-made as more support is needed, such as thicker bands and straps for extra reinforcement, and possibly, a double elastic contruction.
What are you working on now?
We don't want to restrict ourselves to just padded bralettes; I want to expand to bodysuits — ones you can wear with high-waisted skirts for example — that come lined and padded. Our customers have asked us for yoga and pole dancing bralettes, which we're in the midst of doing. Strapless bras are in the works too, as well as our padded bandeau that we are currently fine-tuning.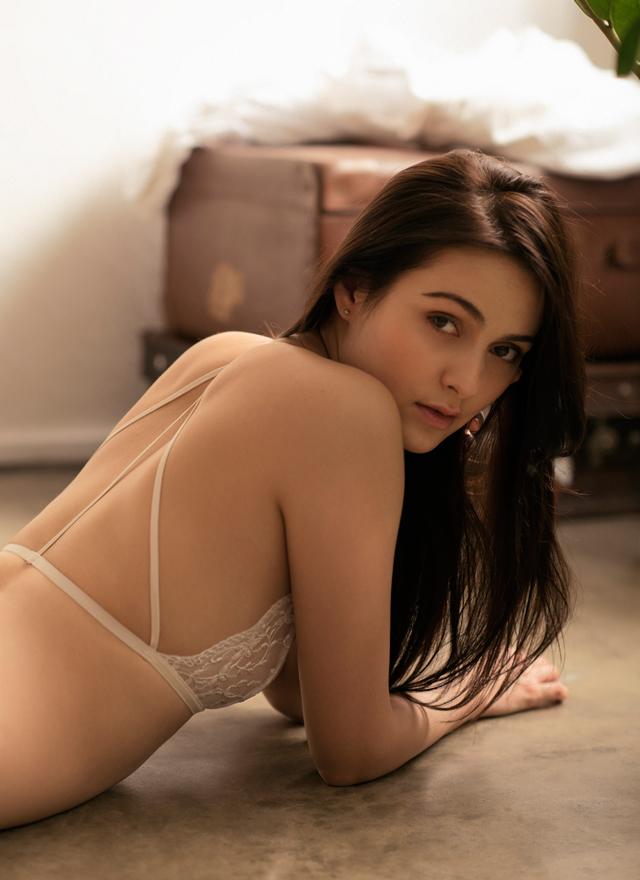 Where can customers go to try on your bras?
I do fitting sessions so customers can come to my place, but I prefer to visit them with a luggage full of options. Custom orders are available if they can't find anything suitable.
Tell us more about your custom orders.
I've been doing it for about three months now, mostly with my regular clientele. We're unable to handle too many custom orders alongside our usual production and I don't want to disappoint my customers either, so when my backlog is cleared, I do shout-outs on Instagram to remind people of this service.
What can a customer expect from the design and fitting process?
If it's an existing customer, I build a bra according to her size but a fitting session is required for new customers. They can send their measurements over or, I can head down to measure them in person. Brides love this as we collaborate in designing their dream pieces.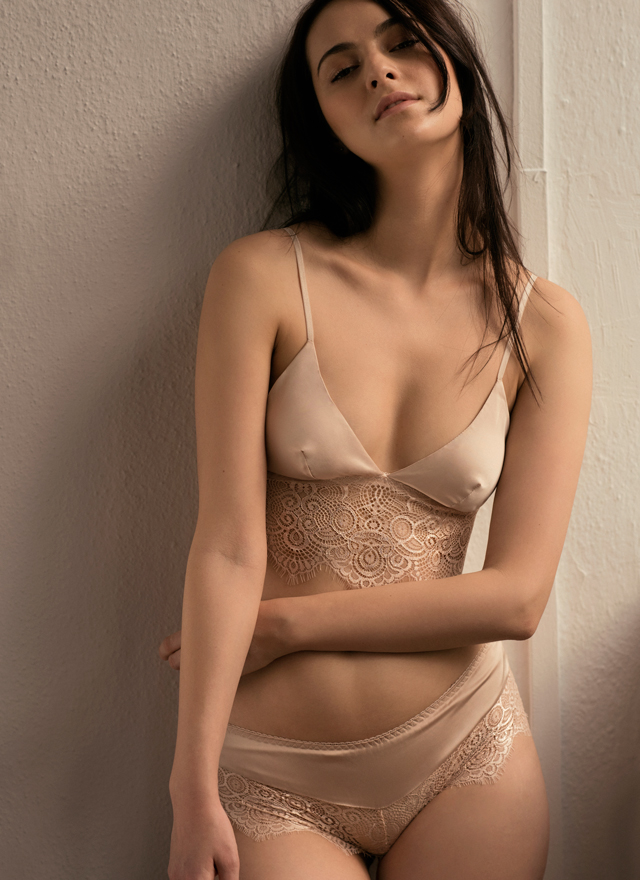 You recently started a charity initiative — do tell us more.
Over the past four years, many customers have transitioned from bras to padded bralettes. There are mothers who no longer wear their maternity bras too. Instead of hoarding all these unused garments, they want to know how to dispose of them without creating more waste.
With research, I found out about Australian charitable organisation, Uplift Project. I donated about 200 pieces of my own excess inventory and at the same time, invited customers to donate their unwanted bras. In the past three months, I've shipped close to 1000 pieces to the Phillipines, specifically to women in need who can't afford proper bras and underwear. They forgo their education because they cannot attend school when they have their periods. It's absolutely devastating.
Find out more about donating your bras with Perk By Kate's initiative with Uplift Project. Shop Perk By Kate online.