Check out Indonesia's burgeoning pool of homegrown talents that's just a click away
It's true that, more often than not, Indonesia is more associated with honeymoon-perfect sunsets than its fashion scene. But truth be told: local creatives are flourishing, with independent design houses proving that they're not far behind their other cool Asian counterparts. Boasting a modern design sensibility that ranges from the gamine to the quirky, meet five Indonesian contemporary e-labels that get our stamp of approval.

1. DUMA
"We are always inspired by the unusual," said the creative duo behind Duma, Natashia Midori and Eunice Joso. With a keen eye for little details that make a big statement, the one-year old label has made ripples, if not waves, with their unmistakably delicate appeal.

What it's known for: Poetic femininity for the 21st century tastemaker.
Our top picks: Structured bell sleeves and cascading bell-bottoms.
Where to follow: @dumaofficial
2. RÊVES STUDIO
For a loungey take on power dressing, look no further than Rêves Studio. With a moniker that translates to "dream", the label founded by Karina Widjaja and Karina Pricilla is a passion project fueled by the idea of a modern-day #GirlBoss who doesn't shy away from the limelight.

What it's known for: Vehement love for thoughtful minutiae.
Our top picks: Open-back PJ shirt and side-shoulder maxi with a mid-waist criss-cross affair.
Where to follow: @revesstudio
3. DAY AND NIGHT
Injecting peculiar ruches and cut-outs to classic pieces are the Lumentu siblings. Since launching their label in 2012, their curious garments are created for free-spirited city girls — whether it's for daytime hubbub or nightime romances.

What it's known for: Versatility instilled via monochromatic pieces.
Our top picks: That Judo-esque black belted kimono and knotted white scuba top. 
Where to follow: @dayandnight.official
4. SHOPATVELVET
The architect-turned-designer couple, Yessi Kusumo and Randy Sastra, elevate day-to-day essentials for the everyday lady with effortless polish. Rapidly blossoming and gaining traction since their launch five years ago, the brand is now the go-to for the stylish in-the-knows.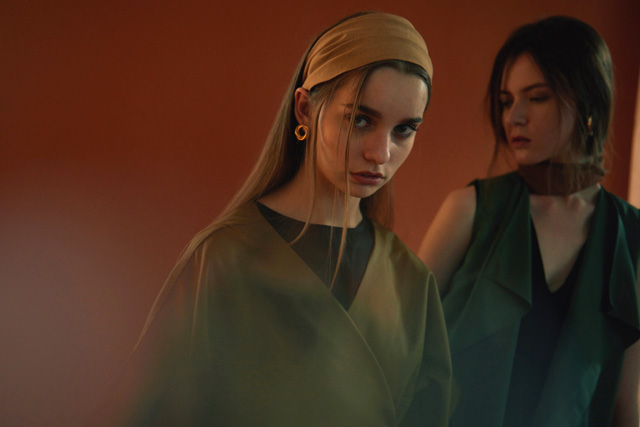 What it's known for: Insouciant staples with the right amount of placidity.
Our top picks: All-white day dress and pleated half-kilts.
Where to follow: @shopatvelvet
Browse Shopatvelvet:

Shop Shopatvelvet.
5. ANG STUDIO
Angelia Prisca and her fondness towards an aesthetically pleasing wardrobe led to the birth of Ang Studio in 2015. Blending masculinity and femininity, the label offers ultimate timelessness through the reverie of rose-tinted glasses. Expect more understated romance encapsulated in their next collection, Sensuality and Independence, come November.

What it's known for: Low-key nonchalance that resonates with every cool girl.
Our top picks: Lilac loose-fitting co-ord and leather slip-on loafers.
Where to follow: @angstudio_official