Phase 3's been introduced — and so, more and more of our favourite eateries, bars, and attractions have opened up their doors to customers. With that being said, bigger events still remain on hold. Not to fret though. This week, we're spoiling our mothers with chocolates, hitting up the café circuit, and more.
EXPERIENCE | Boss X Russell Athletic Showcase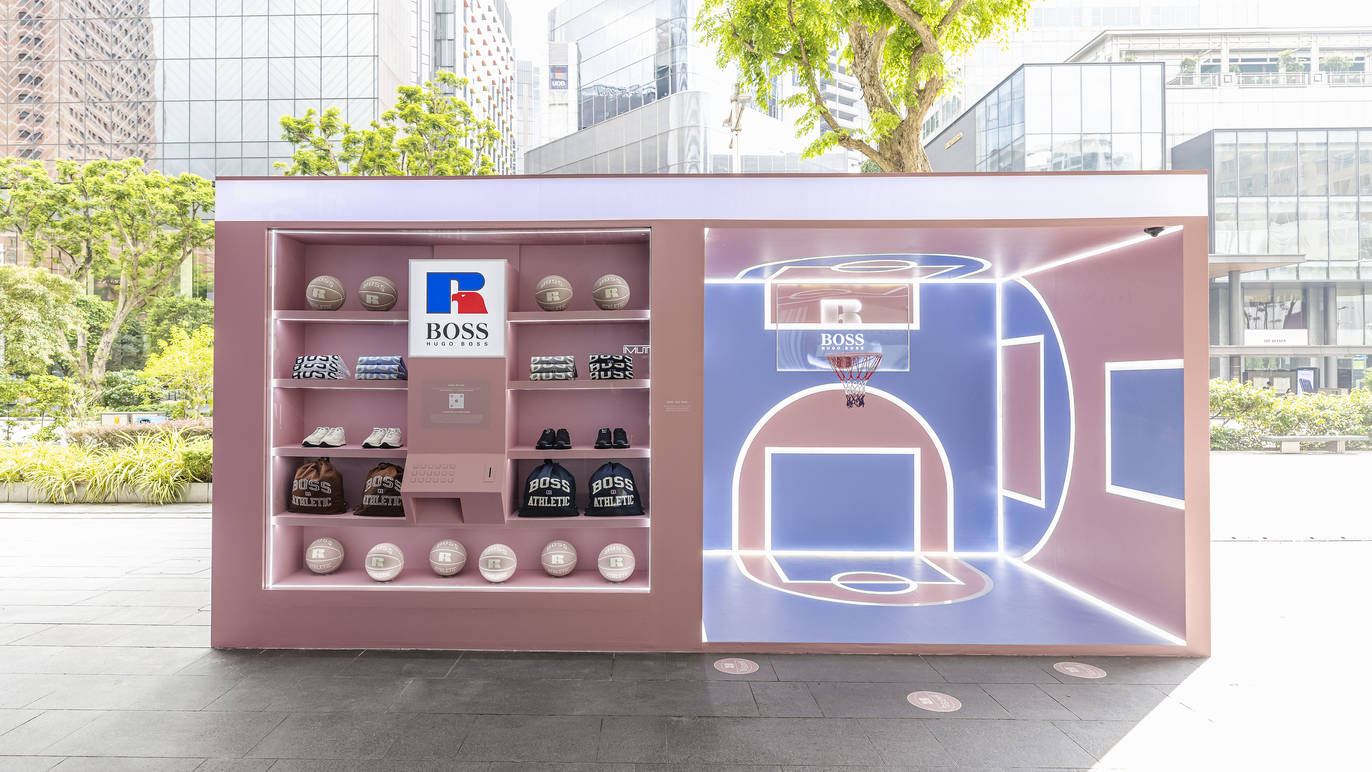 It's every millennial's dream: an Instagram-worthy, beautifully decked-out photo spot located right smack in the middle of Orchard Road. The event in question: Boss and Russell Athletic's basketball pop-up; a set-up done in commemoration of their latest collaborative collection. Drop by to show off your hoop skills in an AR game, check out the merchanise at their pink vending machines, or simply show up to soak in the vibes.
Located at Mandarin Gallery, 333 Orchard Road, Singapore 238867, till 10 May
EAT | A Beautiful Day
New café alert. This one has been garnering social media traction thanks to its pink decor, where it even has a seating section — and menu items — dedicated to the hue. And If pink isn't your thing, don't worry — the space also contains a safari-themed area for you to dine at.
Located at 5 Changi Business Park Central 1, #01-70/71, Singapore 486038
SHOP | Mr. Bucket Chocolaterie
Still stumped as to what would make the perfect Mother's Day gift? Here's a tasty idea. Mr. Bucket Chocolaterie has exclusive high-tea inspired chocolate and tea bundles — more specifically, the Queen's Bundle and Duchess' Bundle — up for sale. Both sets come with limited edition chocolate bon bons; a Gryphon Tea sachets; and a hand-designed Mother's Day card, with the Queen's Bundle containing an Oasis Skin Cocoa Balm. Treat the queens in your life as they deserve, we say.
Located at 23 Sin Ming Rd, #01-15, Singapore 57002, or order online
CULTURE | There's A Fun in Funeral
With so many devastating deaths occuring as of late, we're well-aware that the idea of meeting one's demise is a scary thought. Indonesian artist, Agan Harahap, however, is choosing to see the hilarity in it with a set of photographs illustrating various scenarios of death — of which is now displayed at Gilman Barracks. Although it may be morbid to some, the photos are also weirdly serene and a delight to witness.
Located at Mizuma Gallery, 22 Lock Road #01-34 Gillman Barracks, Singapore 108939 till 30 May.
SHOP | Playdate Pop-Up Thrift Sales
Thrifters, this is for you. Digital shopping avenue, Playdate, is having its first pop-up sale this weekend. The event boasts over 5,000 fashion items ranging across different styles — appealing massively to those seeking some versatility in their wardrobe. All shoppers have an hour to scour their racks, so you have to work fast. Pro tip: it's best to know your measurements beforehand. Playdate will also be donating 20 percent of their sales to #HateIsAVirus, a non-profit organization that helps with Asian racism and hate crimes happening across the globe.
Located at The Fashion Pulpit, 5 Straits View, Marina One The Heart, 01-01, 018935 from 1 - 2 May. Buy tickets here.