The straight-talking rapping acting triple threat has been hyped by Kendrick Lamar and Lauryn Hill. With a Mercury-nominated album and leading role in cult TV show, Top Boy, this is Little Simz, and her time is now.
When Little Simz performs live, she marches on stage where her band waits for her, carrying a handheld loudspeaker. She holds it up to her mouth, and over a surging bassline she yells out to the crowd, "Stop f***ing with my heart!"
It's the opening line to one of her songs, "Boss", and a fitting introduction to the 26-year-old North London rapper and actress, whose real name is Simbiatu, or Simbi, Ajikawo. Ferocious and urgent, "Boss" is an anthemic declaration of strength and independence with deliriously rousing wordplay. "I don't need that stress, that stress" she roars, "I'm a boss in a f***ing dress."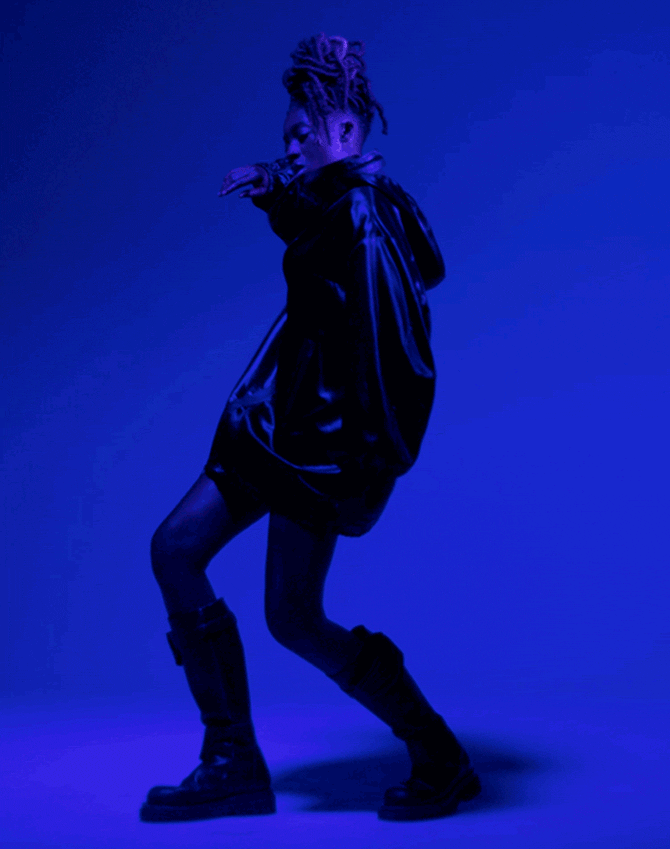 "I'm so happy when I get to perform because that's when the songs really come alive" explains Little Simz. "It feels good. Sometimes, I get so lost in it, to the point where I almost forget I'm performing; it's quite overwhelming." On the day of Buro's cover shoot, she's much quieter than the musician striding across stages, but as she stares into the camera or raps along to tracks from her most recent album, the Mercury-award nominated Grey Area, she gives off that same sense of determination and drive.