According to Dictionary.com, adulting is a slang term used "to describe behaviour that is seen as responsible and grown-up. This behaviour often involves meeting the mundane demands of independent and professional living, such as paying bills and running errands."
For most of us, adulting can be hard. We are thrust into doing things we were never taught to do in school. From signing a cheque book to figuring out your taxes or making sure you save some money from your salary as well as balance how to eat, drink, and be merry yet responsible all at the same time. It's exhausting and there is no manual.
But the great thing about things that suck is laughing at things that suck. We are all in this together. You don't have to ever feel alone – just like being in the current circuit breaker. Here are some of our favourite memes to do with adulting (or the lack of it):
You have a job, congrats!
But if you're self-employed or living in another country, may the force be with you during tax season.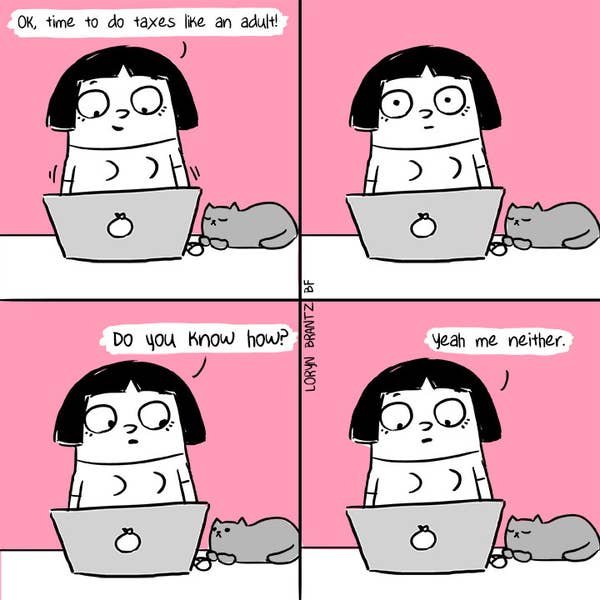 If you're searching for a job — how do you get work experience when you don't have work and how do you get work when you don't have work experience?
Remember those childhood fantasies you had about being an adult?
Me as a kid: when I'm an adult, I'm gonna stay up all night & eat whatever I want.

Me as an adult: if I don't finish this glass of water and go to bed by 9, I'm gonna die.

— T. A L E X (@TAlexandriaK) January 12, 2019
But I will admit that I thoroughly enjoyed eating ice cream while walking past a kindergarten and seeing their envious faces on my after-lunch treat. Yes, I am mean, but I am an adult and can do that.
BEING AN ADULT

PRO: Nobody can stop you from eating cheese and Oreos for dinner

CON: Nobody can stop you from eating cheese and Oreos for dinner

— Jon "Jon Baker" Baker (@JonBaker) June 28, 2019
Although, I miss my youthful energy. Nowadays my brain wants one thing (let's drink!), while my body wants another (please lie down!).
Especially when I used to be such a party person.
Used to sneak out my house to go to parties, now I sneak out of parties to go to my house

— Diego (@diegxrubixe) July 18, 2018
Now sleeping is so precious.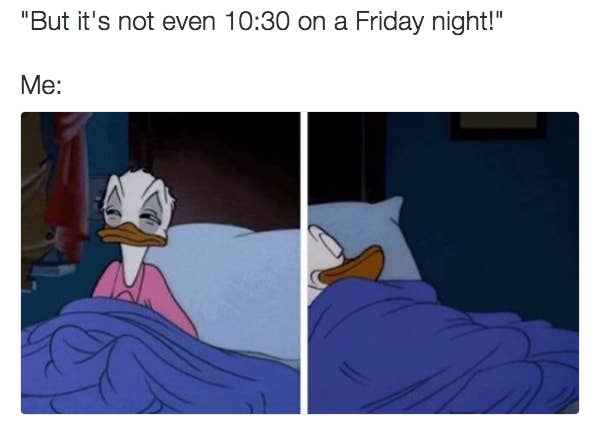 And you have to do everything yourself.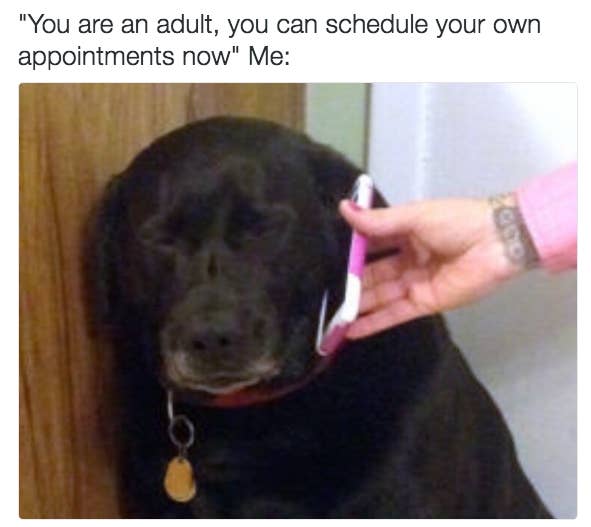 While it may seem that everyone else has it together.
We promise you, they don't.
pros of being an adult: no one tells you what to do

cons of being an adult: no one tells you what to do

— Morgane le Fay☾ (@morgancrawf) July 17, 2019
We are all in this together.
Adulting is soup and I am a fork

— ᴶᵒˢᵉ ᴜᴄʜɪʜᴀ (@Jose_Soho) April 13, 2020
We can always ask for help, though we may still not know what we're doing.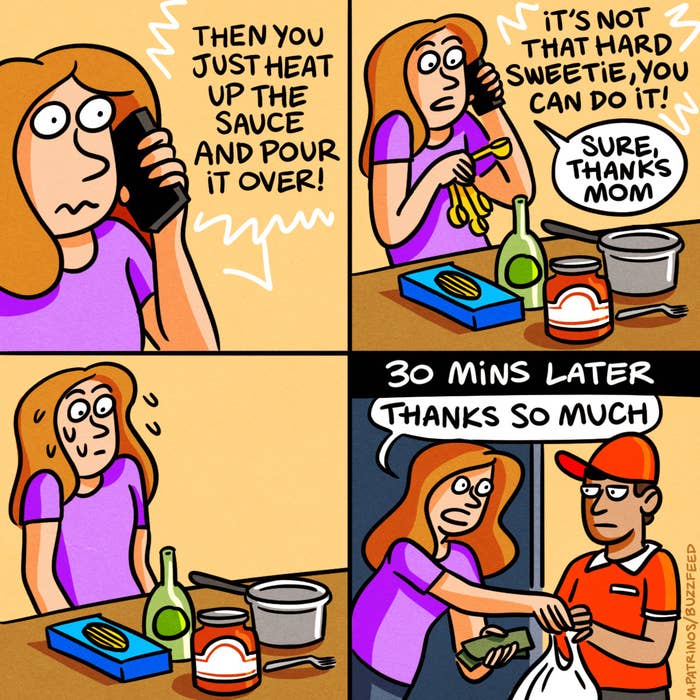 But it will be all OK (now breathe).