We check in with three of Singapore's boutique florists to get a lowdown on what it takes to get your flower powered
Artisanal, bespoke and boutique: three words often loosely attached to and thrown around with just about any service provider to signal some street cred. We've seen them on suits, cocktails and...flowers? Hyped or otherwise, the past year has seen young upstarts taking to the interweb to make a name for themselves in floral artistry and arrangement.
Challenging the mass produced guys such as Far East Flora and your friendly neighbourhood florist — who, don't get us wrong, are stellar in their own right — these florists offer contemporary alternatives. Personalised service, exclusive tie-ups with local craftsmen and Instagram-worthy images are just some of the added benefits that lure their customers, who look to them for solutions that aren't your run-of-the-mill bouquets. Yes, #flowerporn is a thing, and we'll show you where to start.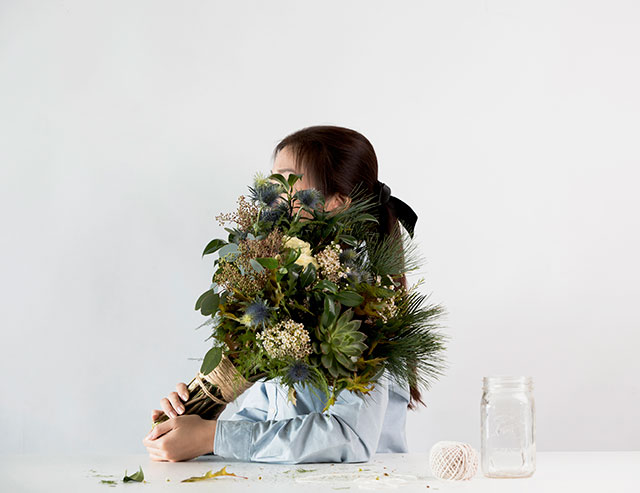 The go-to place for rustic bouquets, Rachel Xu gets her inspiration from the books she reads, places she's visited and art that she's stumbled upon. They also specialise in unique pieces, handcrafted wedding favours and bouquets. 
Why the sudden peak of interest in floral styling?
There is a counterculture or perhaps nostalgia to go back to what is tactile and that is why more people are hoping to do something with their hands. Increasingly, we are witnessing a resurgence of craft industries in developed consumer markets where 'old' craft forms like pottery making and leather-crafting are being given a new lease of life by our generation. Flowers are so intrinsically tied to how we comprehend beauty in nature; I think that is why it's something that a lot of people take to easily.
What's unexpected about the way you arrange flowers?
I think people have very fixed notions about how floral arrangements look like, for example as bouquets and centerpieces. I like to challenge this by incorporating elements into the styling that are unexpected, like the using spices or even origami. Also, when it comes to event styling, I approach it more from a set design perspective so I don't feel constrained to using just vases — I toy with ideas like suspending huge branches from the ceiling and laying carpets of moss on the table.
What properties of flowers does an aspirational florist need to know in other to arrange flowers?
You would need to know the types and seasonality of flowers. Understanding the perishability of each type of flower is also very important in our climate because you need to know what would be the best types of flowers to work with if you are creating something that would not have a water source like a hand corsage. Aside from that, I think understanding the form of flowers is not really something that can be taught but an eye for it definitely helps with the composition of arrangements.
Started by three friends Natalie Seng, Kristle Kwok and Chow Lai Yew in September last year, the florists operate their business online with occasional pop-ups at spaces such as Tripple, who match different craftsmen together. Their collaborations include flower pins and brooches with Blauhof, makers of silver jewellery, as well as beers from 32 Via dei Birrai, a small artisanal Italian brewery. They also work with Naiise to curate boxes.
Why do you think floral artistry has risen in popularity in the past year?
I think it's a backlash of technology. People now crave for the simplicity of nature.
What are the challenges in starting a florist business in Singapore now?
The margins are very low. Everything is imported in Singapore, so the prices are very high. Singapore has one of the most expensive flowers around the world! So you have low supply with very high demand.
How would you like With Every to grow?
We don't want flowers to be an afterthought; we want to view floral arrangement as an art. Our dream is to have a floral bar and café, which allows people to choose their own flowers buffet-style...like a yong tau fu stall.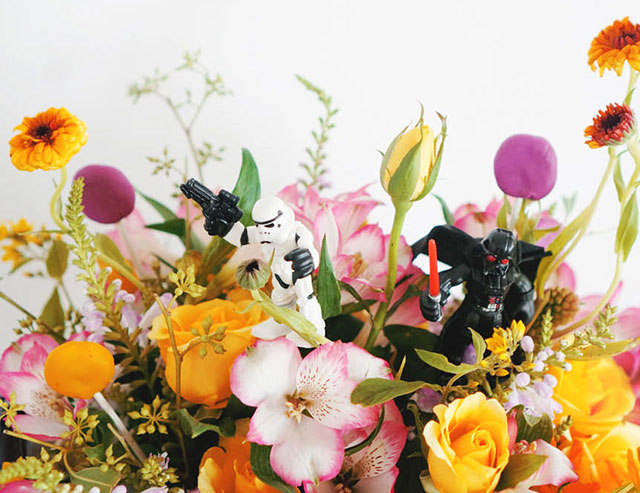 Flower therapy is just what the world needs now — and Pauline Ho has the right answers, by taking flowers from mere bouquets to whimsical levels in Japanese pots, fairy light-filled glass bowls and old biscuit tins. Fleurapy customises bouquets, hair crowns and the occasional bonsai according to your tastes. Even if you've got a hankering for Stormtroopers, Ho delivers. 
Who is an artisanal florist?
A florist is artisan when he/she knows the plant he/she is working with beyond its name, and he/she uses it in a way which is respectful and reflects nature in a unique way so much so that it can move its recipient or viewer. Have you watched Jiro Dreams of Sushi? After watching that, who in the world would dare call themselves an artisan!
What properties of flowers does an aspirational florist need to know?
You must learn the strength and shortcoming of the flowers. It's important to pay attention to your surroundings always. An appreciation for the natural way of plants really helps I feel!