Trends and fads come and go easily but when something is just too good, it sticks with us and becomes second nature. From pilates to HIIT, we all love a good workout variation. One particular one, however has earned somewhat of a cult status: spinning. And as far as viable players in the market, there are a few gyms in Singapore. But Hollywood darling CRU is about to step up their game — in a big way. And perhaps, apt for this pandemic-ridden climate.
Comparable to the acclaimed Peloton, say hello to the CRU TV Bike. This is no ordinary bicycle. It has an in–built TV along with a 12-month subscription-based fitness platform featuring exclusive content by CRU, a complimentary bike mat, and a pair of weights. This is the first fitness technological venture by the company that already has two studios in Singapore, which provides spin and boxing classes.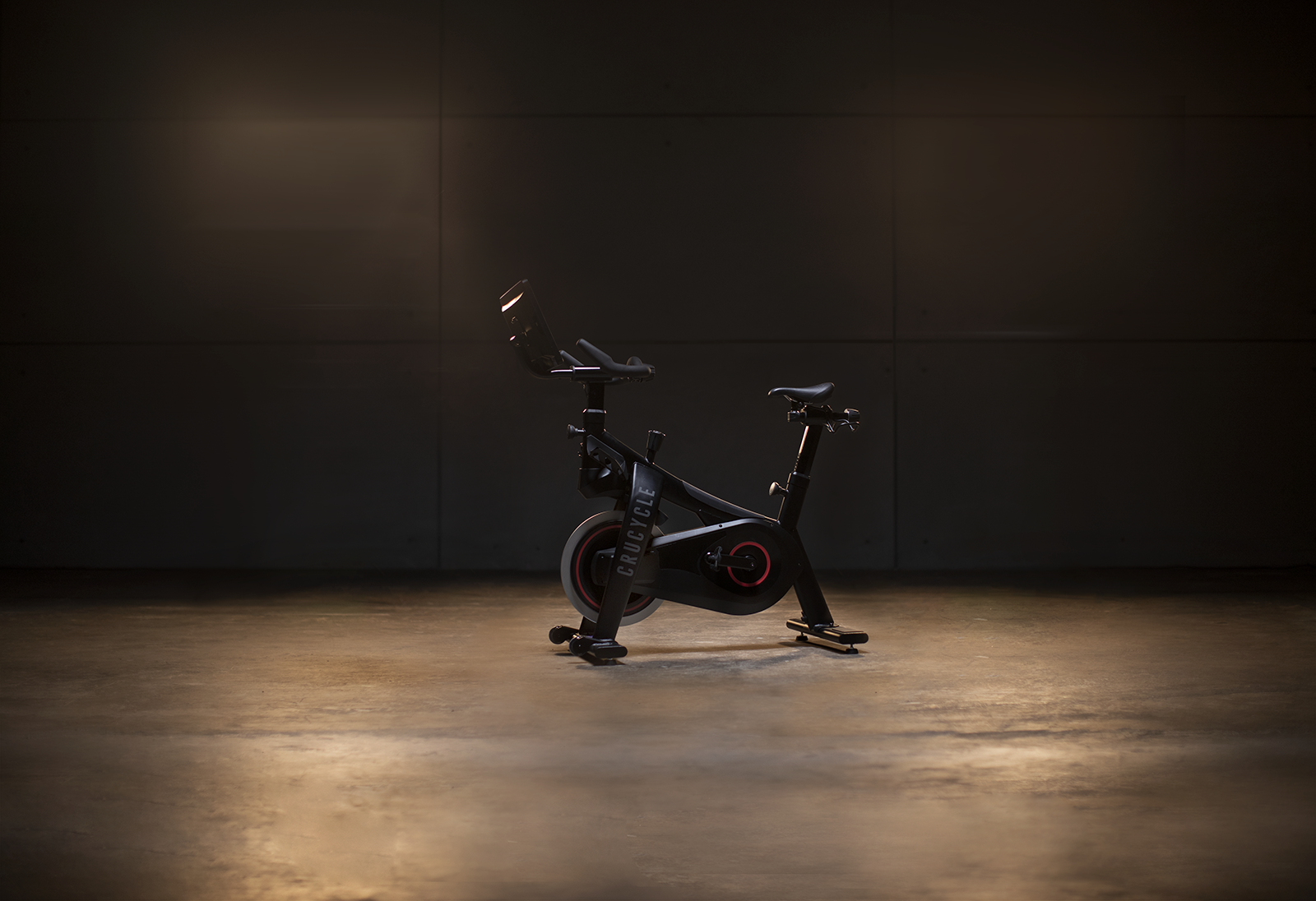 "We are psyched to be launching the CRU TV Bike after months of extensive research and development. As the first fitness studio to revolutionise the indoor cycling scene in Singapore back in 2014, CRU has always been an innovator at the forefront of the fitness industry. As we tap on technology-centred solutions, we hope to offer users an exceptional home workout experience like no other," said Valerie Ding, co–founder of CRU.
The smart indoor bike combined with the CRU app was developed to offer an elevated home workout experience that is customisable to each individual. Anyone can take full charge of their fitness goals as the bicycle is capable of monitoring your fitness activity and data as you ride.
tracking your distance, cadence, power output and average calories burnt, the machine will optimise and analyse the workout based on the key fitness metrics used by professional cycling teams. Yes, you won't have to worry about forgetting your activity tracker mid-workout.
The main star? A 180° rotating 21.5-inch touchscreen monitor set in between the handlebars of the carbon fibre bike, providing an immersive live studio cycling experience in the comfort of your own home. No more bookings are required – just throw on your gym clothes and hop on the CRU TV Bike.
With unlimited access to the on-demand video library of classes including boxing, HIIT, yoga, and meditation, simply spin the monitor around or use your smart devices to stream. Start exploring other forms of exercise that you might not have had the chance to try before. After all, you gotta make full use of the content created by CRU's master instructors, right?
The bike is available for purchase at $3,800 and we know it is an investment. But fret not, the magnetic resistance modulation ensures that the appliance would only require low maintenance throughout its lifetime.
Click here for more information on the CRU TV Bike.