If you've been keeping track of all the happenings on the latest season of RuPaul's Drag Race (that last lip-sync battle though), you would've noticed American brand Coach making an appearance. The maxi challenge for episode five required contestants to create three different looks for what the show called, 'The Bag Ball'. And one of the three, involved the personalisation and inclusion of a massively oversized Coach leather purse: the Tabby.
Now, the Tabby is not exactly a new design by the brand; the bag is referenced from a '70s style that's part of Coach's archive, and has spawned several different interpretations of late. Its defining features include the rigid structure and a front flap decorated with that signature Coach hardware.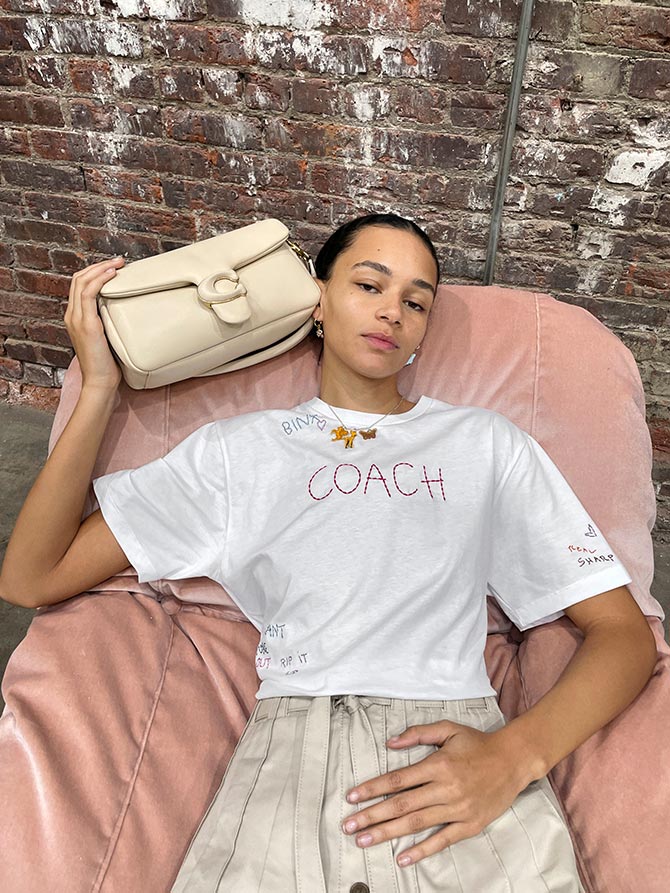 The latest interpretation of the Tabby however, is something we haven't quite seen from Coach. Entirely crafted in soft, Nappa leather is the aptly named Coach Pillow Tabby. Its pillow-like softness and construction may be a departure from the Tabby bags of the past, but it still retains the same features and details of the rectuangular-shaped Tabby shoulder bag.
For one, the interior sticks to the same configuration of a sufficiently roomy space separated by a zipped middle compartment. The Pillow Tabby also comes with a detachable shoulder strap as well as a longer crossbody strap for added versatility.
Aesthetically, the Pillow Tabby is a mix of elegance and playfulness. The Tabby's rigid shape tends to give off a more serious vibe—a piece one could easily bring to a formal dinner, no problem—while the Pillow Tabby is definitely less stuffy but chic all the same. And we love that it's completely done in one colour and branding is subtle yet still iconic.
The Coach Pillow Tabby comes in only one size for now (the 26, which equates to 26cm in length), but in the irreverent spirit of the brand, a series of blown-up versions were featured as part of the campaign. While they're pretty comically sized (Jennifer Lopez could probably fit in one; what can the lady not do?), we also wouldn't mind one. Where do we submit our pre-orders, Coach?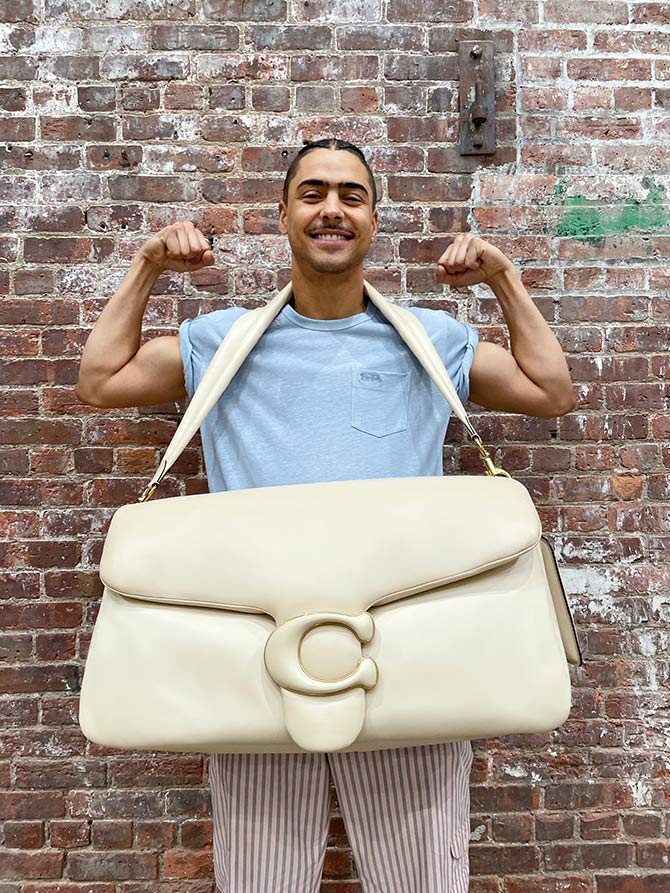 The Coach Pillow Tabby is now available in Coach boutiques.