As opposed to what most baby boomers might think, most of us aren't born to be "something". We're not wired to save lives by the time we're old enough to learn the concept of pain nor are we made for public relations just because we're able to hold a conversation. Determining your career path while at the tail end of your education might seem like the biggest, life-altering decision you have on your plate — further exacerbated by societal expectations and the constraints of your GPA. Little did we know, it doesn't have to be.
As we slowly live out the course of our career, some might experience a growing dread that stems from discontentment while ploughing through the first year of what seems to be the rest of our lives. The realisation then hits: "This isn't the right job for me."
In the last of three real-life experiences, we speak to Haslee Hanafi, director and barista of The Wired Monkey, a humble cafe down on Dunlop Street where people pop in for a good cuppa. Those that do tend to return — for good reason — a consistent pour coupled with warm service no matter how busy it gets. On most days, you can find Hanafi behind the bar, decked with a smile and a penchant for recognising his regulars. But before his journey with coffee officially began, he worked as a nurse for about a year after graduating with a Diploma in Nursing and Psychology. But even when he was still a student, Hanafi had already dabbled in the dark arts of coffee, caffeine, and al lthat jazz — sparking his love for the happy drug through part-time shifts at Starbucks and Coffee Club. His posting during National Service ended up being something non-medical, which was when his interest in nursing started to wean off.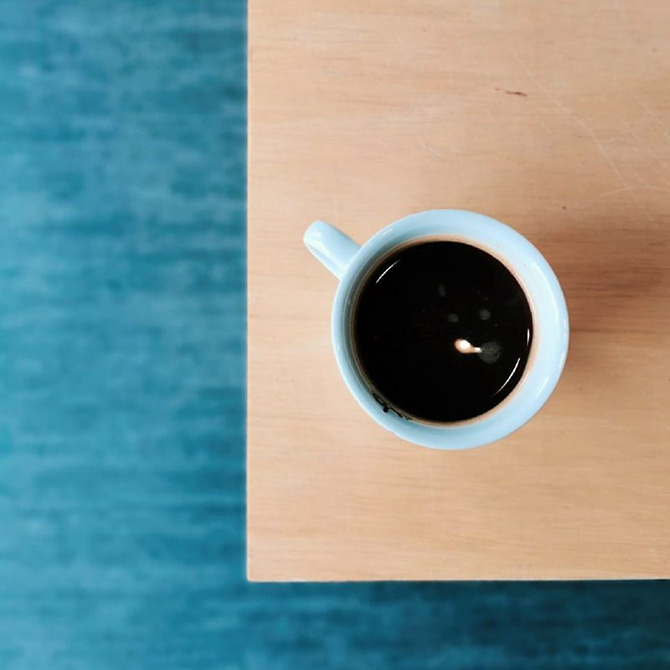 What determined your initial decision to be in nursing? Were you passionate about it?
I actually wanted to be a paramedic. But at that time, the closest to getting a medicine-related diploma was Nursing, as my grades couldn't qualify for Pharmaceutical. Add to that, my mom works as an assistant nurse for a private clinic. When I was younger, I would wait for her to finish work at the clinic and read some medical books to pass the time.
Why did you decide to make the switch? And what was the process like?
It was quite a smooth process as I already had the background training as a barista before nursing. The toughest obstacles that I had to face was the family's reaction to leaving a stable and secure industry into a world of coffee. Financial considerations definitely played a part in my mind as being a barista isn't going to make you a millionaire anytime soon. However, as much as I want to make a difference in someone's well-being and recovery, I figured I could use that same determination to make someone's day brighter by being behind the bar.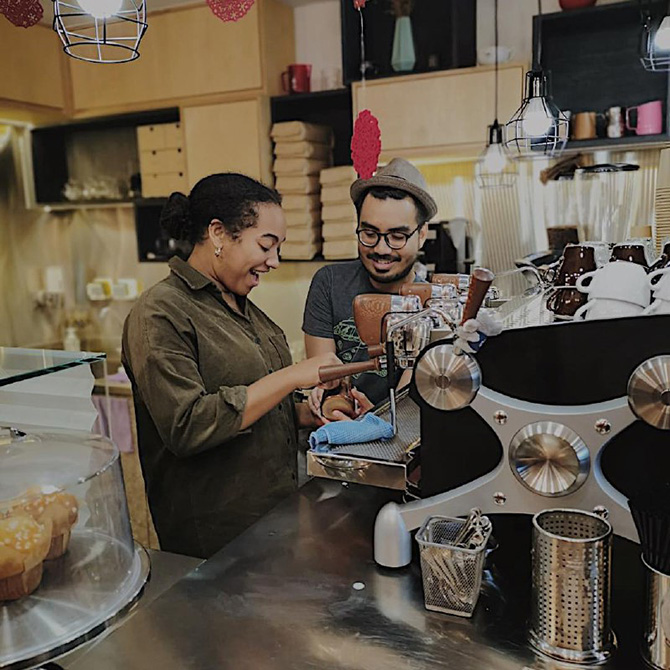 What do you love most about your job now? Do you look back and regret making the move?
With coffee being an addictive substance, I definitely love seeing all the regular customers who have become more than just customers. One of the goals I wanted to achieve at the coffeehouse was to make customers feel at home, regardless whether they were locals or tourists. During this current difficult situation of the pandemic, I do regret that I'm not able to help my fellow nursing friends. In fact, I was actually wheeled into an ambulance two weeks ago due to appendicitis. The medic who was helping me looked exhausted. While on the stretcher, an idea came to my head. Maybe I will sign up as a part-time medic to lend a hand to our healthcare workers.
What lessons have you learnt from the process of changing industries? Do you feel that you wasted time while studying so hard at the beginning?
Follow your dreams. Be stubborn. I didn't feel that I wasted my time because I believe that you can always learn something from anywhere and apply that to mould yourself to be a better version of you. Being a nurse helped me learn about empathy and patience when conversing with the elderly, to understand and read body languages, and to manage expectations when dealing with relatives of a sick patient.
Most students can't exactly determine what they want to do in the future, even when they have to pick a major and they're afraid to be stuck in a set career path for the rest of their lives. What's a piece of advice for them?
Don't be afraid of what's ahead. Take it like a lifelong journey where you will utilise the set skills you have learnt and perhaps bring it to the next level or apply it in a new journey.
For more adulting stories, click here.
Visit The Wired Monkey (where takeaways and drivethrough options are now available) at 5 Dunlop Street, #01-00, Tel: 9069 4569