Ambitions are essential, ambitions are the key to the future — so we're told while growing up. But what we were never schooled on was that these dreams didn't always come naturally, especially when you're a terrified 16-year-old who's told to choose your path and major right then and there. Some get lucky and get hit with a divine epiphany, while others simply have to make the decision based off the expectations of our parents or subjected to our grades.
But as we slowly live out the course of our career, some might experience a growing dread that stems from discontentment while ploughing through the first year of what seems to be the rest of our lives. The realisation then hits: "This isn't the right job for me."
In the first of three real-life experiences, we speak to Victoria Martin-Tay of boOm Singapore. She co-owns the functional fitness/boxing studio (with her husband, Bryan Tay), where she also teaches on a regular alongside a healthy pool of spirited young instructors. Since its opening, the gym has racked up its own loyal fan base (yours truly, included) amidst the competitive climate of boutique studios in Singapore.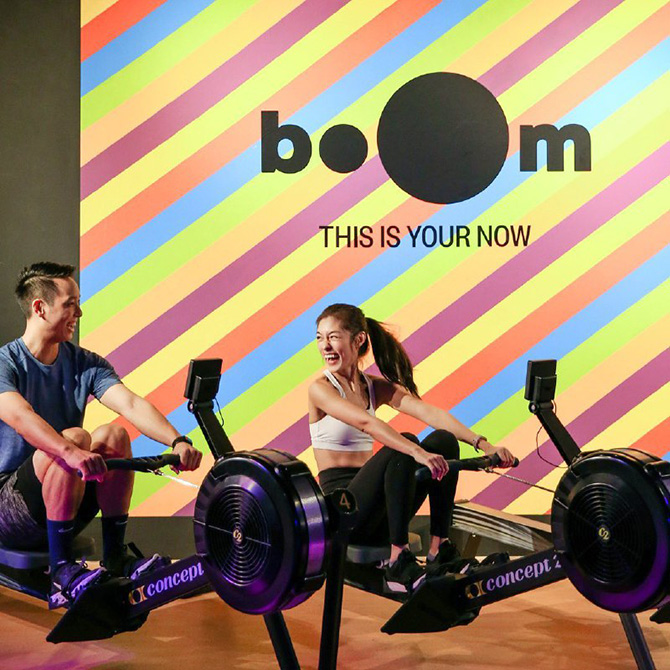 All of this wouldn't come to frutition if the Harvard graduate didn't make the leap from engineering and business to entrepreneurship and fitness. Despite having a masters in Environmental Engineering, Martin pursued another career paths in various companies (including Uber) and had a go at areas of strategy, sales, operations, planning, and procurement all within six and a half years. While navigating the rat race, she was a part-time fitness instructor, which was ultimately the initial match that lit the flame for her current course.
What determined your initial decision to be in engineering? Were you passionate about it?


I had loved math and problem solving all my life, so for me Chemical Engineering felt like a good fit. I loved studying it, and the idea of it. But I quickly realised that while engineering might be one of the most important functions in a company, engineers are often the most underappreciated. It's a sad truth!
What was the process of making the switch to owning a fitness studio like?
It wasn't very noteworthy. My husband, Bryan, and I made the decision, and we started getting our ducks in a row to make it happen.
Were there any obstacles that folllowed after? How did you overcome all of that?


Financially, as a couple, we had to put many things on hold — including buying a home together or having children. We live with my parents, who love having us around (I hope), but sometimes as a young couple, we'd also love to build a nest for our own family unit. Our parents and immediate family were supportive, but some people in our greater social circle would make unpleasant comments behind our backs, adding that we should not quit our full time jobs for this. In addition, starting a business can be quite isolating, in the sense that at the beginning, your friends and loved ones may see much less of you. Between the less-than-pleasant comments and having to sacrifice time with loved ones, we just became more determined to make it work, to make sure that the sacrifices we had made were not all for naught.
Back when we had full-time jobs and had good and steady incomes, we used to just spend money without hesitation. But when you're an entrepreneur and you work so hard to build something from scratch, it puts things into perspective and made me think twice about my thoughtless spending. Whatever money we made, we would still want to pump it back into the business.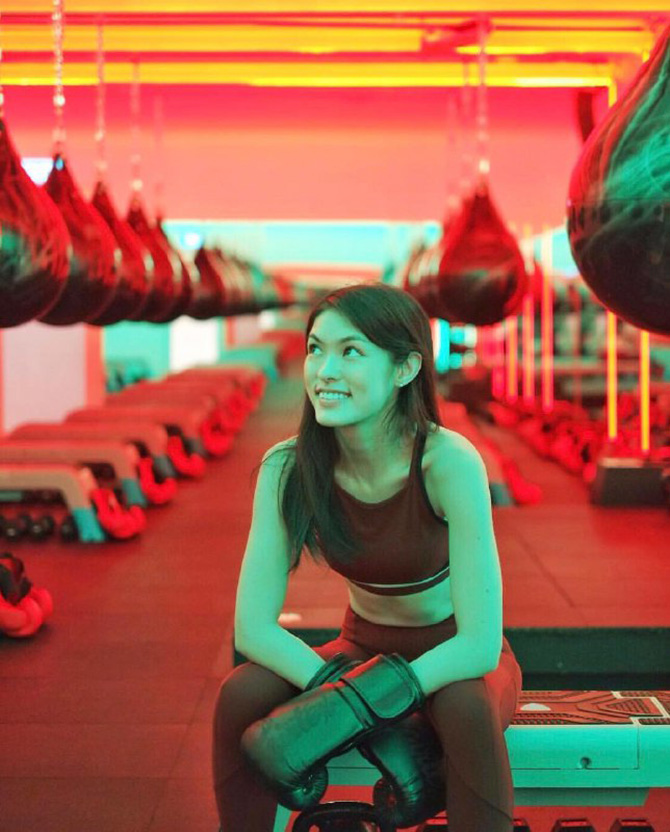 What do you love most about your job now?

Seeing the community we've built — including staff and students — has been so heartwarming. Also, being able to witness the transformation in the instructors we've trained as well as the progress in students we teach, that feeling is incredibly rewarding.
What lessons have you learnt from the process of changing industries? Do you feel that you wasted time while studying so hard at the beginning?
Industries may change, but skills can last a lifetime. That means, whatever you do, no matter how mundane or how small, do it well. You never know how the experience that you've gathered or the skills you've developed can come in handy in the next job, or phase of your life.
I definitely did not waste my education. Studying hard or working hard will never be a bad thing. It helps you develop a good work ethic! An engineering degree is the ultimate test of problem solving. It's about taking what seems like a complicated and abstract problem, drawing from whatever experience or knowledge you have, then breaking it down in the most logical way to find a solution. Would I be able to run my business without the education and experience I had? Probably not without a lot more difficulty. If you're a business owner, or if you're in an operationally-heavy role, you know that fire-fighting and problem solving are a big part of the job, and the more effective you get at it, the better. I would be significantly less effective had I not gone through the educational and career path I had.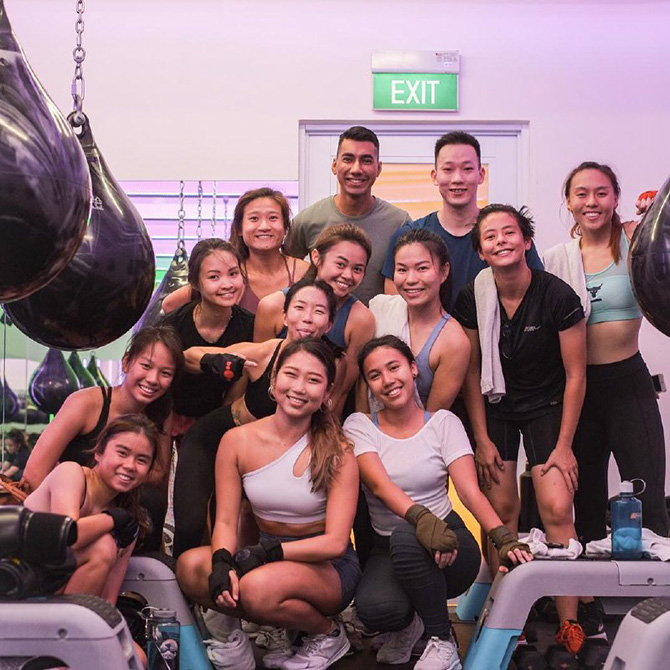 Most students can't exactly determine what they want to do in the future, even when they have to pick a major and they're afraid to be stuck in a set career path for the rest of their lives. What's a piece of advice for them?
Whatever you study, try to make it relevant and don't waste it by not giving it your best. If you don't love it and feel like you're stuck in it, just make the most of it until you're done. At the very least, you learn a skill that you can transfer to something else later on. At the same time, make an effort outside of your field to gain some experience in other things — maybe things that you're more passionate about, or things that can teach you important skills you may need to brush up on. Never use "being stuck" as an excuse for not pursuing something you're passionate about. I am a big advocate for good ol' hard work and hustle. So don't make excuses for yourself, don't be lazy. If you want something, if you love something, just go out there and find a way. Nike really says it best when they say, "Just Do It".
Book a class at boOm today. Right now, you can check out their IGTV for at-home workouts during the circuit breaker.