These days I'm busy with making the most of the time that I have on hand as a freelancer. That includes thinking up of ways to improve and expand the Global Mat Soul Kitchen repertoire, picking and choosing possible collaborations for the near future and sharing the knowledge I've picked up by way of culinary education sessions. The constant stream of lion and dragon dance performances also keeps me pretty occupied.
A hawker stall I would queue for doesn't exist. I don't believe in the hype factor of a queue. If there's a stupidly long queue there, I'll just choose something else. Time is precious. The stomach can make do.
I'm a regular at the Royals Cafe for their Mee Siam. Apparently, it's voted the best Mee Siam in Singapore and although I do believe there is an elusive version out there that could beat this; I'm pretty happy to get my fix here for the time being while I hunt for something better.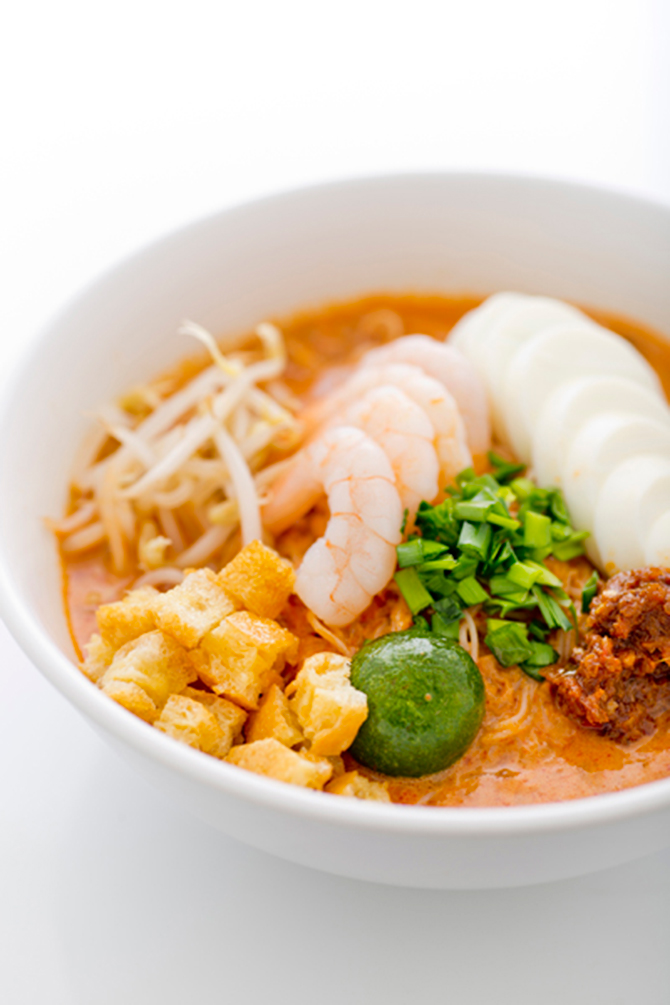 When I need to eat clean, I cook at home. Very simple stuff like chickpeas with roasted peppers and grilled chicken. But these days I rarely eat clean.
My guilty pleasure is Maggi assam laksa cooked just a little over al dente, with a reduced gravy & an egg stirred in to further thicken it. The residual heat cooks the egg just enough so I don't die from salmonella. It has been my celebratory meal since I was a child.
My go-to supper spot is Mas Ayu Restaurant at Upper East Coast Road. The cooks here are Malaysian and they've got a certain feel about how they do their "malay zi char" stuff that I have yet to taste anywhere else. You cannot go wrong with their kway teow goreng ayam — my customized order has it cooked "merah, tak mau sayur, pedas biasa & lembab" — which means red, no veggies, normal level of spiciness and damp. Not wet but damp. The damp bit is f***ing important.
For weekend brunch with friends, the concept of brunch is something that is foreign to a proletariat like me. While others can afford the time and disposable income to indulge in fancy avocado toast with poached eggs and then post overly filtered pictures of their dining experience on Instagram, I usually spend those hours performing with Teochew clan associations or behind the stoves. No glam factor in either one of those activities — only sweat and more sweat.
The best drink to pair with nasi briyani is whatever that rocks your boat. I'm all for the freedom of choice so drink whatever you want. Even if it's some stupidly expensive Islay single malt poured over a hand-carved crystal clear ice diamond or a diabetes-inducing sweet as hell fizzy soda and everything in between.
The best place to get a meal with seafood is not something you should ask me. I'm hardly the typical Singaporean who goes berserk over shellfish & seafood so I don't understand what's special about it. The Assam Pedas fish at Sari Ratu and House Of Minang is pretty wicked though.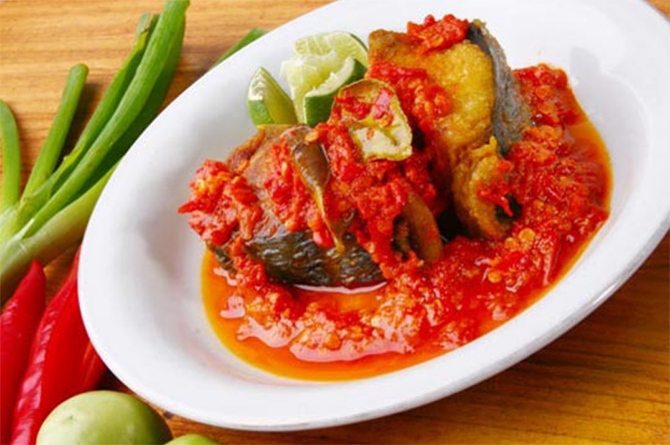 For special occasions, I go to nowhere. If it's special enough, I'll actually cook for you.
My all-time favourite restaurant is not something that I can readily tell you outright. The truth is as a Muslim, the halal dining scene in Singapore is a bit sad and saturated with the same sort of food being served by everyone all at the same time. It's dictated by nonsensical fleeting trends and somehow there's this idea of drenching everything in sauce and more toppings somehow makes it "good". I don't f***ing understand it. Most of the awesome food I've eaten here are at hawker stalls (with the exception of the Royals Cafe, but that hardly counts I suppose).
An exceptional international dining experience that I've had recently would be at the Grande Mosquee de Paris Restaurant — the decor, ambience, service and food was memorable and left quite the impression. And if anyone is in Jakarta, Ayam Bakar Taliwang is something everyone should have. Just remember — if it burns on the way in, it will burn on the way out.
I grew up eating very simple, home-cooked food by my mother and late grandmother. And a copious amount of nasi ayam sambal from a stall that has since closed down & whose sambal is untouchable.
For dining with family, a potluck is best. Nothing says "I love you" more than taking the time to cook something from scratch & sharing it with the ones that are closest to you.
The food scene in Singapore is… pretty damn exciting if you're not a practicing Muslim that sticks to halal options only #sorrynotsorry
To view more recommendations from other F&B insiders, click here.