We get it, you've been burned before. The last few years had Millie Bobby Brown pretending to use her new line of skincare products in an IG video, Sunday Riley being exposed for sham reviews, and Kylie Jenner's infamous foundation-stained towel after using her "ultra-potent" Foaming Face Wash. We hate to say it, but false claims and exaggerations now run rampant in the skincare industry, leaving consumers feeling unsure of who to trust in this dog-eat-dog sphere.
That said, we can't blame you for eyeing this article with a (healthy) amount of scepticism, though we'd like to believe that we've a stellar track record in delivering reliable, relatable reviews that have earned your confidence. In fact, that's pretty much our thing as you can tell from our regular series, Buro. Beauty Club. Just remember: no matter if you're a cynic or loyal reader, we're not here to convince you of anything — but rather, to share our expertise and experiences with the latest and greatest in skincare. Whether you choose to take our word for it is entirely up to you. Now, let's get down to business, shall we?
Estée Lauder Advanced Night Repair Eye Concentrate Matrix Synchronized Multi-Recovery Complex
We'd dub this bad boy a morning pick-me-up for dark eye circles and puffiness; a soothing and nourishing blend that wicks away signs of exhaustion in a matter of minutes. This is credited to its custom-designed cryo-steel wand, which helps increase micro-circulation to grant brighter, more radiant skin. A godsend after you spent all night bingeing yet another K-Drama on Netflix? No doubt about it. We also observed a slight lightening of fine lines along the delicate eye area with two weeks of sustained use.
Sachi Skin Complexion Clarifying Accelerator
Hormonal-related breakouts are made more tolerable with this powerhouse on our side. Comprising powerful salicylic acid, manuka honey, and glycerine, Sachi Skin's Complexion Clarifying Accelerator skillfully eradicates stubborn breakouts without causing any sensitivity or irritation. We observed lightened pigmentation marks, too, thanks to its gentle exfoliating abilities. Its unique dispensing packaging also ensures that you get the perfect amount each time, reminiscent of the pump found on Drunk Elephant's cream formulas. In short: Convenience at its finest. A round of applause all around, please.
Clinique Even Better Clinical Serum Foundation
Arguably, this is more of a skincare-makeup hybrid, but we'd say it's complexion capabilities warrants it a spot on our list. You see, its formula encompasses three one-of-a-kind serum technologies that hydrates, smooths, and even outs your skin tone, ensuring flawless skin despite long hours of wear. It proved easy to blend with just our fingers, and didn't get cakey or wear off on the inside of our masks; a must-have amidst a pandemic. Its current shade range is a tad limited, though — a mere six shades — so let's hope that's something they'll expand upon in the future.
Nudestix Hydra-Peptide Lip Butter Avocado + Shea
Because your pout deserves some pampering too. This lip mask stands out largely due to its tube packaging, which allows for more hygienic handling (no double-dipping into pots!). Its hydrating blend of avocado butter, sheer butter, and peptides is nothing to sneeze at either — we woke up with instantly hydrated lips the next morning, paired with a glossy sheen that would look amazing atop a matte lip. Win-win.
July
Ole Henriksen Dewtopia 20% Acid Night Treatment
Its thick, custard-like texture might serve as a deterrent to most folk (bearing in mind our ridiculously humid climate), but we found that this baby's fast-absorbing capabilities belied all of that. Coupled with its potent retexturising and hydrating properties, and you have a serum for the ages; an offering that deftly fades the appearance of dark spots and fine lines while granting an ethereal glow. One for keeps? Most definitely.

Chantecaille Purifying and Exfoliating Phytoactive Solution
To say that this bad boy got our complexion back into fighting-fit shape would be an understatement. Think of it as a lightweight, all-in-one solution: it exfoliates, clarifies, and even moisturises; a booster that improves numerous aspects of one's skin in a single swoop. Sustained use over two weeks revealed a brighter and clearer visage, where it successfully demolished stubborn blackheads that have plagued us for weeks with ease. Incorporate it into your regimen, stat.

Guerlain Abeille Royale Advanced Youth Watery Oil
Damaged skin barriers are sure to benefit from this calming and hydrating oil. This is credited to its revolutionary inclusion of royal jelly, ouessant honey, and aland honey, whereupon it encourages the formation of new, more active cells. Sweet. This, consequentially, led to our skin feeling softer and bouncier with each use. We didn't experience any ramifications post-application despite our sensitised complexions either — rather, it brought down inflammation caused by a case of cystic acne, allowing for rapid healing in a matter of days.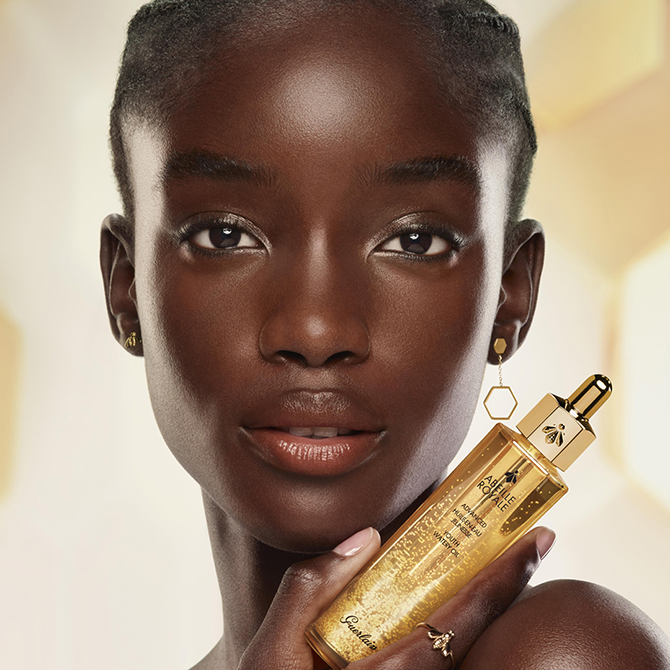 Anessa Perfect UV Mild Milk SPF 50+ PA ++++
There is hardly any plausible reason out there for skipping out on sunscreen. Japanese sun-protection label, Anessa, is well-aware of that – though it seems they're taking it a step further by ensuring all skin types can benefit from their SPF-containing formulas. Their Mild Milk variant is developed for sensitive complexions; a labour of love five years in the making that has birthed a super-gentle, lightweight blend safe for babies from six months of age to use. We're fans of its milky texture that dissolves in seconds, alongside its complete lack of fragrance or irritants.
June

Dermalogica Clear Start Aqua Cooling Jelly
Breakouts are par for the course seeing how we're still sporting constricting masks well into 2021. We've been utilising Dermalogica's latest moisturiser to combat that — an intensely-hydrating formula comprising blue tansy flower oil, blueberry extract, and a self-proclaimed "retinol-like" bioflavonoid complex. Its potent ingredient list is tempered with nourishing minerals and vitamins, meaning you won't incur dryness or flaking despite its powerful capabilities. This comes through in the form of a lightweight jelly that calms and cools inflamed skin all while subtly brightening it; a skincare MVP perfect for anyone struggling with both sensitivity and acne. One for the books, indeed.
Glow Recipe Watermelon Glow Hyaluronic Clay Facial
A word of advice? Don't buy entirely into the dry, stripping claims that follows typical clay mask offerings. Glow Recipe's iteration, for instance, proves to be an exception; a gentle and smoothing treatment that refines skin texture without depriving miens of moisture. Its inclusion of fruit enzymes also means you can expect rejuvenating benefits in the long-run, where our complexions sported a healthy glow within its third use. Be sure not to overdo it by utilising it daily, though — we gleaned optimal effects from using it three times a week, and washing it off after two minutes.
Dr. Dennis Gross All-Physical Lightweight Wrinkle Defense Broad Spectrum Sunscreen SPF 30
Eyebags and wrinkles not looking so hot? Lucky for you, DDG has added another product to its roster to bolster your anti-ageing routine. This physical SPF pulls its weight with an oil-free formula that blends almost instantaneously into skin, slowly working its magic on sun-damaged patches and freckles. We observed the lightening of dark spots on our third week of use, with the absence of new growths in the next few days only assuring us further of its efficacy.
Skin Inc Body Sculpt Fit Serum
Yes, because body masking is fully a thing now. This one has more of a lightweight texture but delivers just as much hydration as aided by the horde of peptides within its formula. The addition of licorice certainly helps things, too, where we noticed dry, irritated patches calming close-to immediately after application. Pair with the brand's latest Tri-Light Body Sculpt Fit to sport an all-over glow.
May
Fenty Skin Butta Drop Whipped Oil Body Cream
Bad gal RiRi's skincare arm has just come up with the perfect complement to the fan-favourite Body Lava; a moisturiser crafted to provide instant and all-day hydration to scaly elbows and rough skin. Its rich, whipped texture blends like a dream, absorbing quickly despite the thickness of the formula. Don't expect any lingering tackiness either — instead, all you're left with is a subtle sheen reminiscent of the notable dolphin skin trend. It does, however, contain a hint of fragrance (as with most Fenty Skin goods) so be sure to do a patch test if your complexion is on the sensitive side.
Guerlain Abeille Royale Eye R Repair Serum
We trust you've seen Angelina Jolie's provocative National Geographic shot featuring, uh, one heck lot of bees. As it turns out, this was actually a joint initiative between UNESCO and Guerlain in an effort to "restock bees and support female beekeepers." The humble insect does, after all, produce the star ingredient in Guerlain's new-and-improved eye serum: honey and royal jelly. This translates to a lightweight liquid that grants a pearlescent touch to skin, with sustained use — two weeks, in our case — reducing signs of fatigue such as dark eye circles and fine lines. Talk about an eye-opening experience, indeed.
Caudalie Vinoperfect Serum
She's back — and better than ever, it seems. The label synonymous with French Girl Beauty has come up with version 2.0 of the cult formula; 2021's rendition contains a new biomimetic emulsifier that allows for its nourishing ingredients to be better absorbed, optimising its effects with 3.9x more effectiveness. And while it's impossible to boil down its results entirely within a week of use, we did observe lightened dark spots and freckles; brighter skin; as well as a smoother complexion. In short: all pros, no cons.
Ole Henriksen Cold Plunge Pore Remedy Moisturiser
It's unlikely that you'll be experiencing the therapeutic effects of a Scandinavian sauna anytime soon. Still, we say you'll get pretty close with Ole Henriksen's moisturiser variant, which encompasses hydration, shine-control, and detoxifying capabilities. Its lightweight texture serves as an apt choice for those with oily to combination skin, whereupon it soothed and eradicated dry patches without slicking up our miens. Pro tip: pop it in the fridge before each use to see it work some serious magic on extended pores.
Spa Esprit Plantation Shower Cures
We'd go as far as to dub this a shortcut to self-care. No time for a full-on massage and body scrub? How about a range of nine shower gels containing essential oils and medicinal herbs instead; a collection designed to clarify and rejuvenate skin in a pinch. Think heady fragrances that mimic the experience of an actual spa, all of which are developed to rid your body of stress, negativity, and anxiety. The cherry on top: it contains no pesticides, preservatives, or synthetic additives to allow for an ethically sound — and guilt-free — wash.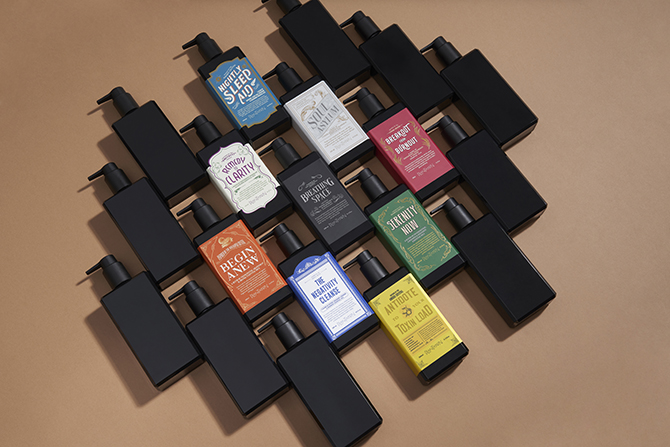 April
La Prairie Pure Gold Radiance Cream
You know what they say: all that glitters is not gold. Unless you're a Swiss beauty brand renowned for amalgamating breakthrough technology with decadent formulas, that is — which, in this case, has turned the sentiment entirely on its head with their latest Pure Gold range. The Radiance Cream was the standout of the lot; a soothing rich cream that nullified all forms of redness and inflammation within minutes of use. We witnessed a brighter, more radiant complexion too, where its gold tint infused hints of warmth to our mien. A precious metal and addition to our vanity? That's for sure.
Dior Capture Totale Super Potent Eye Serum
There's power in a name. Call it a placebo effect or perhaps just supreme confidence in their formulae, but there's no doubt that Dior's latest offering lives up to its claim. Its efficacy — or, well, potency — shines through with each swipe; a lightweight gel brimming with nourishing ingredients in the vein of hyaluronic acid and active rye extract. Beyond that, its spankin' new metal-tipped applicator comes with a flexible neck, allowing for users to really massage its formidable blend in with ease. Just two weeks of use depuffed designer eye bags and lifted the delicate area — no easy feat, indeed.
Eve Lom Rescue Mask
If both your moneymaker and general well-being has been put through the wringer as of late, we'd suggest incorporating a complexion-boosting treatment into your regime. Translation: a versatile masque that hydrates, cleanses, and calms in equal measure. This bad boy certainly met all of our expectations, smoothing out skin blotchiness while nipping dullness in the bud. We'd recommend this for anyone who can't quite seem to pinpoint the exact reason behind any sallowness considering its extensive array of functions.
Ole Henriksen Banana Bright Vitamin C Serum
For those unaware, the cult beauty label has made a triumphant return to our shores bearing a horde of brilliant inventions. At the top of the list: the Banana Bright Vitamin C Serum, which utilises exfoliating acids and banana powder-inspired pigments to illuminate and protect visages against the powerful effects of pollution. Dark spots were nowhere to be soon, and pores were practically non-existent. Wins all around, we say.
Chantecaille Pure Rosewater
Uplifting in both scent and capabilities, we found ourselves spritizing Chantecaille's Pure Rosewater with increasing frequency this month. Not only did we emerge feeling a tad more invigorated than before, it showed on our miens, too, where it appeared smoother and clearer in the days after. And while it doesn't in a mini-size just yet, we have hopes for its inception when travel is finally made possible. Fingers crossed.
March
Nudestix Nudeskin Vegan Bamboo-Derived Cleansing Cloths
March has come to an auspicious close with the launch of a new sub-label. For those unaware: Nudestix — the brand known for their hassle-free, easy-to-use cosmetics — has brought their no-frills philosophy to skincare. Welcome Nudeskin; a comprehensive four-step regimen comprising cleansers, toners, and more. We favour their version of makeup removing wipes, a vegan variant that banishes impurities whilst moisturising in equal measure. Cloth is the right word for it, with each piece made of a hardy bamboo eco-fibre that won't fall apart even after you exert pressure on it when scrubbing at your mien. Not that you'll be doing much it, seeing how its potent formula eradicates oil and debris in just a single swipe. Convenience at its finest, alright. We found that it paired especially well with…
Caudalie Instant Foaming Cleanser
… this bad boy. The expansion of Caudalie's winning Vinoclean range has birthed version 2.0 of the Instant Foaming Cleanser; a delightful, light-as-air concoction that feels as if we're bathing our moneymaker in swathes of clouds. Stellar efficacy otherwise, we are pleased to report that its formula doesn't contain synthetic ingredients or harsh chemicals either — making it a perfect fit for anyone with highly sensitised skin. Based on personal experience, it works spectacularly on combination skin, too, where it nourished dry patches while mattifying oily zones.
Dr. Dennis Gross Rescue Super Serum
Another month, another Dr. Dennis Gross release — of which tops the last, we might add. The latest B3 Adaptive Superfoods Range features a winning recipe encompassing microencapsulated niacinamide, superfoods, and adaptogens. This, thus, was conceptualized to combat stress-induced skin ageing in the vein of breakouts and inflammation. Its Rescue Super Serum just does that, calming our finicky, unpredictable complexions within hours all while restoring radiance. We also found that it provides a firming effect to saggy parts of our mien; a direct result of ingredients such as avocado, kiwi, and Kakadu plum. A jaw that could cut glass? It's a possibility with this baby in our arsenal, we say.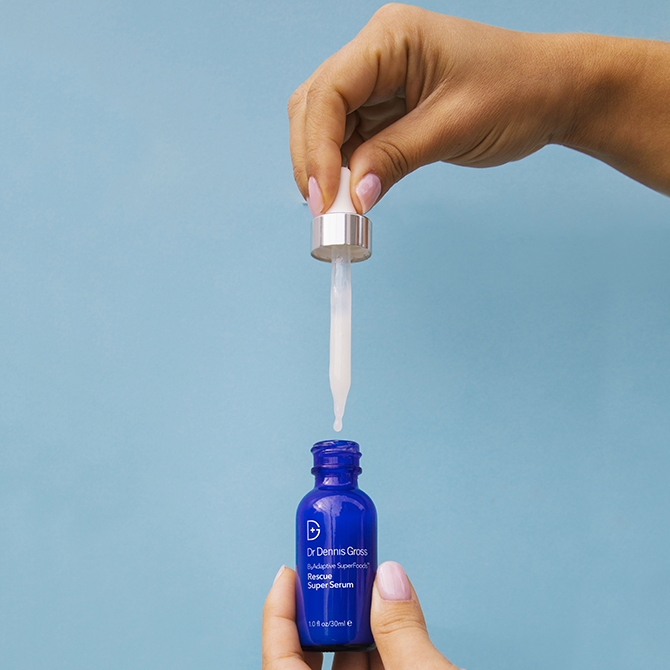 Estée Lauder Perfectionist Pro Rapid Brightening Treatment Ferment 3 + Vitamin C
Speaking of serums, we've another to add to the Hall of Fame: Estée Lauder's brightening alternative, which made significant work of the splattering of freckles and sunspots on our visage. Powered by an exclusive brightening complex, we're told that it works as a preventative product where the treatment "blocks" an overrun of melanin before it forms visible pigmentation. Cue the applause, please. While we'll have to use it for a longer time to see if it works in that regard, it certainly delivers on eliminating existing dark spots. Pro tip: pair it with the complementary Essence Ampoule to witness optimal results.
Nu Skin Age Loc Boost
There's no better way to maxmise the capabilities of your skincare products than with a facial device. Particularly one that is crafted to optimise and activate your complexion so as to ensure your current routine reaches its full potential. How so? Through microcurrents, it seems. Nu Skin's release sends intermittent pulses to your moneymaker up to eight times per second so as to improve skin tone and promote radiance. We used it after cleansing and toning; a soothing experience that made it felt as if our mien was being kneaded and pounded to perfection by a professional spa therapist. Incorporate it into your next self-care day, stat.
February
Ohiohoo Re'Juice Wash Off Beet Mask
In the spirit of total honesty, we'd admit to being guilty of several questionable lifestyle choices. See: one too many late-night Netflix binges; overindulging in processed snacks; and/or falling asleep with a full face of makeup. Lucky for us, a skin saviour arrived in the form of Ohiohoo's quick-fix masks. The on-the-rise K-Beauty label has several in their arsenal, with our favourite being the Beet variant. Infused with nourishing persimmon leaf, pumpkin, and plum, it abated the nasty effects of swelling and water-retention within 15 minutes. In sum: just what you need after pulling an all-nighter where you subsisted on nothing but cup noodles. One de-puffed, glowing mien, coming right up.
Glow Recipe Plum Plump Hyaluronic Serum
You heard it here first, but it seems the next it-ingredient within the beauty sphere might very well prove to be plum — seeing its inclusion in the latest and greatest formulas, that is. K-Beauty label, Glow Recipe, is clearly in on this with their recent Plum Plump Hyaluronic Serum; a silky, lightweight blend that locks in moisture all while diminishing fine lines and wrinkles. We sampled it and are pleased to report that it delivers on its promises, where it granted a subtle sheen to our skin with just two weeks of use. Another bonus: no stickiness or lingering tackiness after application, which we find to be a common pitfall amongst many hydrating serums. Score.
Innisfree Derma Green Tea Probiotics Cream
We trust that you've heard of the many benefits of probiotics with regard to your complexion. Beyond barrier-strengthening, it also helps battle symptoms of skin ageing. Innisfree proves well-aware of that with their latest drop, a green tea probiotics cream that does just that while moisturising and soothing irritated visages. And while it feels a tad heavy on skin upon first-application, we found that it absorbed relatively quickly without leaving behind a gummy film. Instead, we witnessed plump, healthy-looking skin after a whole month of use — a solid indicator of a recently strengthened skin barrier and balanced pH levels. Just what the doctor ordered, indeed.
Foreo Iris
Technically, Foreo's Illuminating Eye Massager is hardly a new release — but we've only recently had the pleasure of giving this baby a test-drive, and were way too impressed with the results not to share. Powered by soothing T-Sonic technology, it gently revives tired peepers without damaging the delicate skin of the area, reducing puffiness all while banishing dark circles. Equipped with two modes (Spa and Pure), we preferred the former for its wave of gentle tapping sensations that made it feel as if our eye creams were being pressed into our skin with very tiny, very soft hands. In short: a transformative experience comparable to being at an actual spa. What's not to love?
January
Glow Recipe Papaya Sorbet Enzyme Cleansing Balm
The cumbersome act of makeup removal is made easy with this plush cleansing balm. Unlike typical liquid variants, this bad boy is both time- and energy-saving where you don't have to waste precious minutes saturating a cotton round or applying an ungainly amount of pressure onto your mien to get makeup residue off. Instead, simply scoop out a small helping onto your fingers, rub 'em together, and apply it to your visage. What precedes is jaw-dropping in its efficacy, with all that meticulously-applied face paint literally melting off. And there you have it: a squeaky-clean complexion acquired with minimal effort. There's also the added benefit of its light, fragrant scent that (aptly) smells of papaya.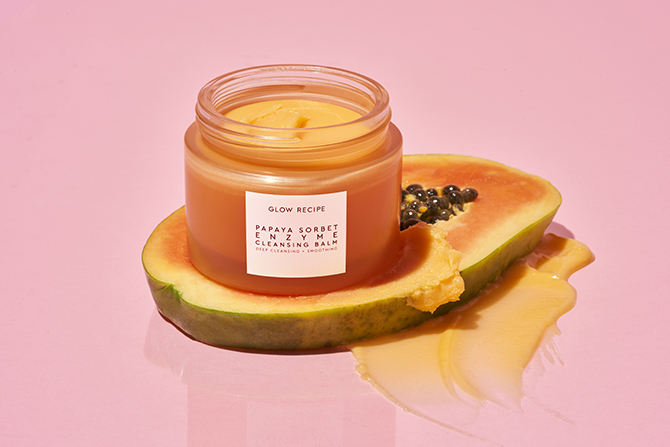 Skin Inc Custom Recovery Sleep Mask
Correct us if we're wrong, but sleeping masks are seemingly designed for busy bees and overachievers who loathe the fact that there are a good eight hours spent in an immobile state of slumber. Its creation, thus, ensures that no time actually goes to waste: you might be asleep, but you are still working to make sure you emerge with a radiant complexion. It's a clever concept as only — with Skin Inc further improving upon it with their latest iteration. The Custom Recovery Sleep Mask is as it sounds: a personalised sleeping mask catered to your needs and wants. Prior to purchasing a set, it is recommended you take a quick online quiz to determine exactly what works best. You'll then receive a base (in either a cream or gel texture) and two serum booster shots meant to be injected and blended into said base. Once that's all done, apply, and get some shut eye. It doesn't get any simpler — or smarter — than this.
Dr. Dennis Gross Alpha Beta Exfoliating Body Treatment
Everyone's favourite chemical peel can now be used beyond the moneymaker. This translates to bigger sheets to cover a larger surface area; more potent ingredients than ever; and a dermatologist-approved formula declared safe for use even for those suffering from skin conditions such as keratosis pilaris. We observed optimal effects when using it three times a week, with the dry, flaky patches on our elbows dissipating soon after. Bear in mind that each box only contains eight sheets, though, unlike the daily peel which contains 30.
The Body Shop New Drops of Youth Bouncy Jelly Mist
It stands to reason that a global pandemic has brought about a whole host of complexion issues. Maskne aside, we've also experienced fatigued, dehydrated skin thanks to an increased exposure to blue-light. To counteract the debilitating effects of countless Zoom meetings, digital presentations, and e-mail checking, we suggest keeping a facial mist ready-at-hand. This one by The Body Shop ticks all the boxes: it hydrates; shields skin from dust; and repels all forms of environmental aggressors including blue light and pollution. Spritz away, we say.
Porcelain Spa Skin Perfecting Moisturiser
Its revamped formula promises more benefits than before. Light-as-air texture aside, this moisturiser also contains SPF and formidable antioxidants to keep skin-dryness at bay. Even better: the inclusion of antarcticine within its blend; an ingredient revered for its ability to reduce pore congestion while promoting cell regeneration. And while we haven't observed this just yet — what, with it being a long-term effect – our complexion did appear clearer within two weeks of use. Score.