You might track the latest makeup releases like it's your job (technically it's ours), but even the most thorough devotees are prone to slip-ups. Whether it's missing out on a limited-edition mascara drop or purchasing a primer that is more dud than stud, we get it — and are here to help. In the interest of saving you time, money, and disappointment, we've gathered the most hyped new releases of the month for your viewing (and buying) pleasure. Stay tuned for regular updates — and ready the plastic.
Anastasia Beverly Hills Norvina Pigment Palette Vol. 5
The latest iteration of the cult-favourite offering harbours 25 bold hues in a variety of finishes. That is: matte; multi-layered metallics; duo-chrome; pressed glitter; and more. A light sweep is more than enough to dispense its pigment-packed formula onto lids, where it proceeds to stay on for hours after. In sum? A "wearable, every day to night palette" that is "pretty girly, super-fun," and contains a "broad range," as recounted by Norvina herself in a press release. Sign us up.
Available 26 August.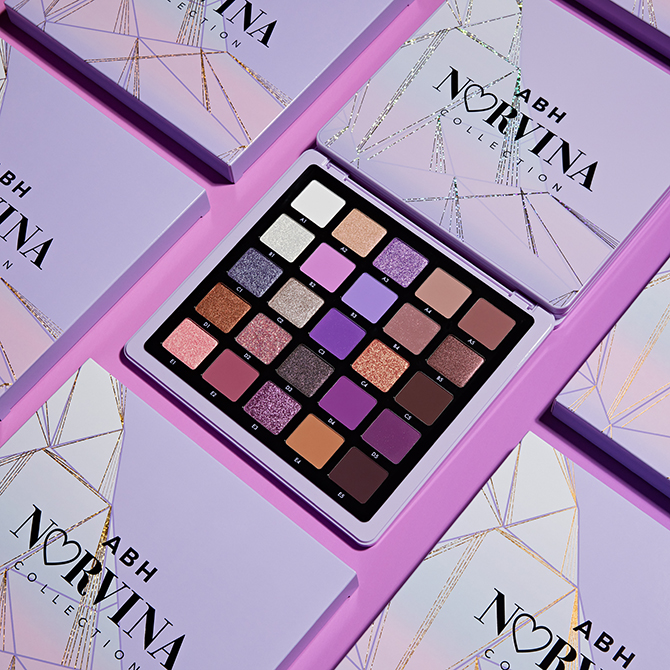 Guerlain Rouge G Luxurious Velvet
Touted as the brand's most refined velvet-matte formula yet, the Guerlain Rouge G Luxurious Velvet is the epitome of luxury; a highly-saturated formula that drenches pouts in both colour and hydration with minimal smudging involved. Another plus-point: Its up-cycled cases, which are adorned in patterns befitting of the Parisian style it drew inspiration from. Choose between 15 diverse shades spanning from brick red to deep burgundy.
Available 1 September.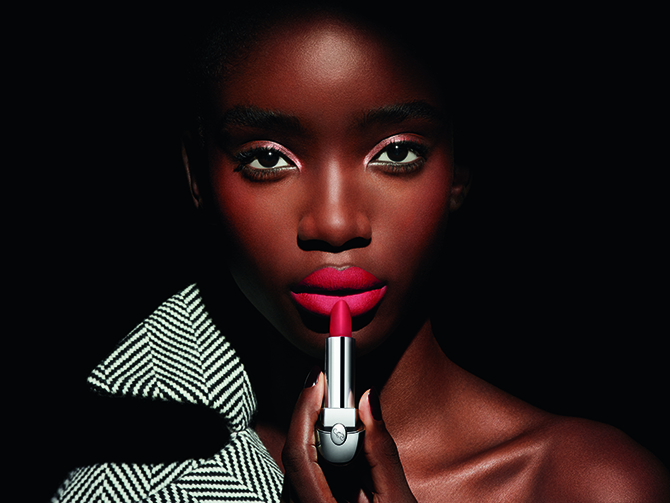 Laneige Neo Foundation
The brand's famed Neo Cushion rendition has been remastered to a classic foundation. Much like its predecessor, it is available in two variants: Neo Mint and Neo Pink, which provides a matte and glowy finish respectively. Said goods also come equipped with SPF16 PA++; a 48-hour wear-time; and shields skin from both blue light and particulate matter (i.e. pollution). It currently comes in seven hues.
Available 1 September.

Rouge Dior Natural Balms
The MLBB wave isn't going anywhere — and we're glad for it. The prestigious fashion house is the latest label to jump on the bandwagon, whereupon they have crafted a lip balm in three different finshes: satin, velvet, and matte. Creative and Image Director, Peter Philips, likens them to radiant, nourishing formulas that grant a "soft veil of colour"; the perfect accompaniment to be layered under a complementary Dior lipstick. As you should, obviously. Head down a Dior boutique to scope out the 12 available hues, stat.
Available 1 September.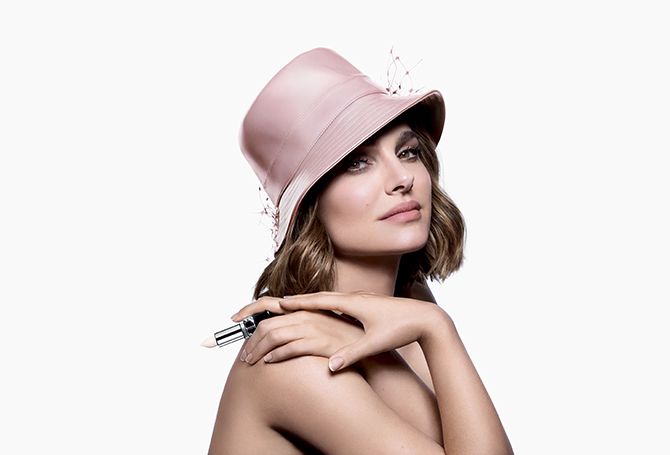 Estée Lauder Pure Colour Whipped Matte Lip Colour
No mask is going to stop us from adorning our pouts in all matter of striking, saturated hues. Estée Lauder gets it — seeing how they'll be dropping an all-new liquid lippie range come September. This one comprises a whipped texture that leaves lips looking blurred and smooth; a lightweight, conditioning option that is no slouch in the pigment department, either.
Available 1 September.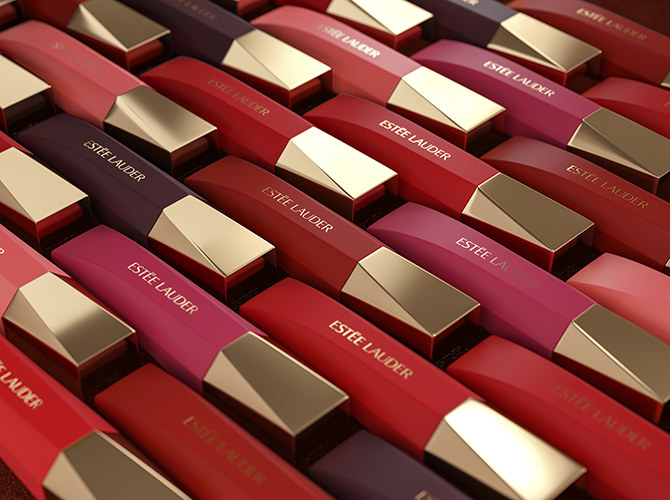 August
Chanel Rogue Allure Laque
The mask-wearing mandate isn't going away any time soon, but that's not to say you shouldn't indulge in a good lippie. Chanel, at any rate, aims to tempt you with an expansion of the cult-favourite Allure Laque range; a water-resistant liquid lip equipped with a high-shine finish. August sees the arrival of six new hues that are "sure to become timeless." Choose between burnt coral, dusty beige, terracotta brown, and more.
Available 6 August.

Tom Ford Soleil Summer SunLust Lip
And for those looking to simply enhance one's natural lip colour, we'd suggest you try Tom Ford's Soleil Summer SunLust Lip on for size. This clear, shimmering gloss glides onto puckers with ease, providing much-needed hydration and nourishment while also evolving into a shimmering rose-gold hue. In short: The skincare-makeup hybrid of dreams.
Available now.
Anastasia Beverly Hills Stick Blush
We love a good blush that goes on with nary a fuss. ABH's latest offering does just that with a creamy, extra light-weight formula — where its highly convenient stick-packaging is further amplified by a built-in synthetic brush. Pick between five naturally-flattering shades designed to be layered on top of makeup without causing smearing or smudging. Score.
Available 26 August.

Drunk Elephant O-Bloos Rosi Drops
The brand's first foray into makeup melds powerful antioxidants with foolproof pigment. That is, a hydrating mix of white tea, grapeseed and cocoa extract that keeps cheeks looking smooth and hydrated while also delivering on a light wash of colour. Pro tip: it can also be mixed with your bronzer or moisturiser seamlessly so as to receive a full-face of skin-benefits.
Available now.

July
Dior Forever Skin Glow Cushion
The Internet hasn't quite gotten over its obsession with damp, glistening skin just yet — a fact of which Dior gets, if their latest launch is any indication. The newest addition to the Dior cushion family is touted as a "technological feat"; a lightweight, long-lasting formula capable of powering through 24 hours of wear all while dispensing a dewy glow upon miens. The addition of SPF50 is the cherry on top, catapulting it from "impressive" to "must-have." Get your mitts on it, stat.
Available 1 July.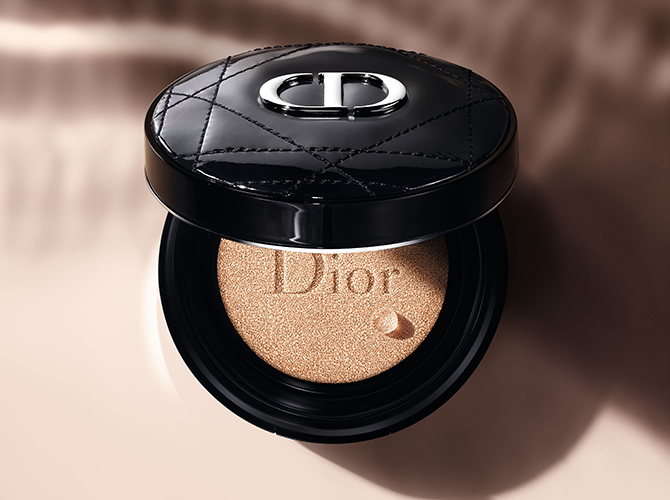 Chanel Le Stylo Yeux Waterproof
Y'know what they say: The eyes are the windows to the soul. The fashion house is well-aware of the adage, clearly, seeing how they've just launched an eye campaign focused entirely on ultra-resistant products. It's a common refrain as any — but still, that's not to say that users should expect conventional picks. The Le Stylo Yeux Waterproof is now available in seven new shades, varying from mallard green to golden khaki; a versatile powerhouse capable of withstanding humidity, water, and sebum without smudging. In short? Just the companion you need to tide through Singapore's heat. Sign us up.
Available 1 July.

Colourpop Cherry Crush Collection
The label is (seemingly!) taking a break from pop culture-inspired collections. Instead, they're going back to doing what they know best: colour-focused ranges that allow users to fully utilise their favourite hue in a variety of finishes and textures. Such is the case for their Cherry Crush drop, which boasts a nine-pan eyeshadow palette; two glossy lip stains; two crème gel liners; two cheek dew serums; and cherry-adorned hair clips. Everything, naturally, comes in shades of vivid reds and pinks.
Available 1 July.

Bite Beauty Power Move Soft Matte Lipstick
Talk about a labour of love. Bite Beauty's latest lippie variant is a project three years in the making; a dedicated effort to craft a range — totaling 20 hues, to be exact — of vegan, clean, and pigment-packed lipstick for the ages. Armed with a matte finish, it promises to grant hydration to pouts thanks to its inclusion of nourishing ingredients such as cocoa butter. The end result: velvety-soft lips with a heck lot of colour payoff. Win-win, we say.
Available 12July.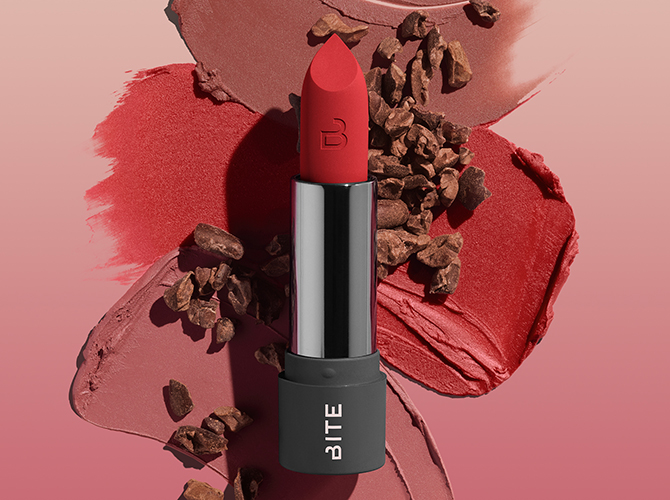 June
Charlotte Tilbury Instant Look In A Palette
Versatile, romantic hues take centrestage in CT's latest collection. We're talking dusty rose tones and shimmering champagnes suitable for work and play; colours and textures guaranteed to last the test of time. Choose between two renditions: Pretty, Blushed Beauty and Glowing Beauty. The former harbours a rose-tinged influence while the latter focuses more on a summer-kissed glow – both of which includes three eyeshadow shades; bronzer; highlighter; blush; and Charlotte's iconic Airbrush Flawless Finishing Powder. A good deal? You betcha. And that's not all on the face palette front this June…
Available now.

Anastasia Beverly Hills Face Palette
It's convenience at your fingertips with this three-in-one palette; a triple threat comprising a bronzer, highlighter, and blush to get that mien looking snatched. Available in two hues — Italian Summer and Off to Costa Rica — it boasts super blendable formulas which can be applied with both your digits or a brush. In short: mark this down as a suitcase-essential the second travel is permitted.
Available now.

Chantecaille Flower Power Collection
It's blooms abound with Chantecaille's summer line-up. The label's appreciation for flowers shines through with their product assortment: an ultrafine and weightless finishing powder set in the shape of petals; a powder blush that comes in a pink hue reminiscent of roses; and the glossy Lip Chic encased within a poppy-orange vessel. Fitting, indeed.
Available now.

Christian Louboutin Beauty Abracadabra La Palettes
It is a momentous occasion as this marks the brand's first foray into eyeshadow and face products. Treat your peepers to three distinct 6-pan eyeshadow palettes or a 3-pan highlighter and blush trio. Naturally – and as with most fashion-house derived beauty brands – each option comes in a signature spiked clutch that doubles as a statement-worthy accessory. Refills are available for ease of use. How thoughtful!
Available now.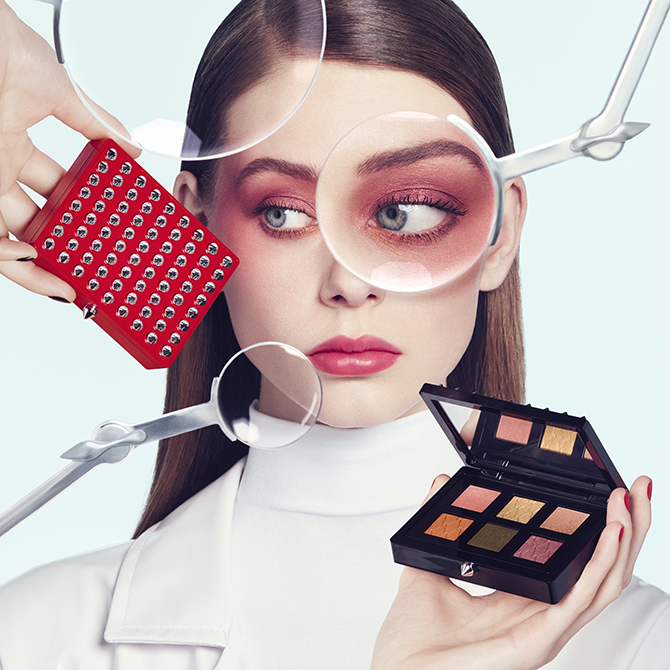 Dior Diorshow Kabuki Brow Styler
Yes, that's a full-on Kabuki brush you spy on the other end of this nifty gadget. Its super-soft bristles mean users will be able to blend out its pigment without breaking a sweat, while a waterproof formula promises that it will stay on despite copious amounts of perspiration. We'd declare this a win-win.
Available now.

May
Hera Sensual Fresh Nude Tint
The MLBB trend is back in full force with Hera's latest range of tints.
This one, however, distinguishes itself from other variants thanks to its long-lasting capabilities — where it has successfully adopted the tech behind highly enduring mascaras and eyeliners. Neat. You can bet that we'll be sporting one of its six hues underneath our masks in the month of May — and well beyond that, too. And that's not all on the lippie front…
Available now.

Rouge Dior Star Edition
Now, this is one lipstick to add some serious street cred to your stash. Touted as a homage to the world of film, the Rouge Dior bullet comes adorned in a series of stars and sparkles that creates the impression of being "lit up like a dazzling spotlight." It is available in two familiar finishes — velvet and metallic, with iconic hues 999 and 100 comprising a part of the line-up. Get your paws on 'em, or on the three new shades (558 Velvet Grace; 626 Metallic Fame; and 741 Metallic Starlette) developed just for the collection.
Available 15 May.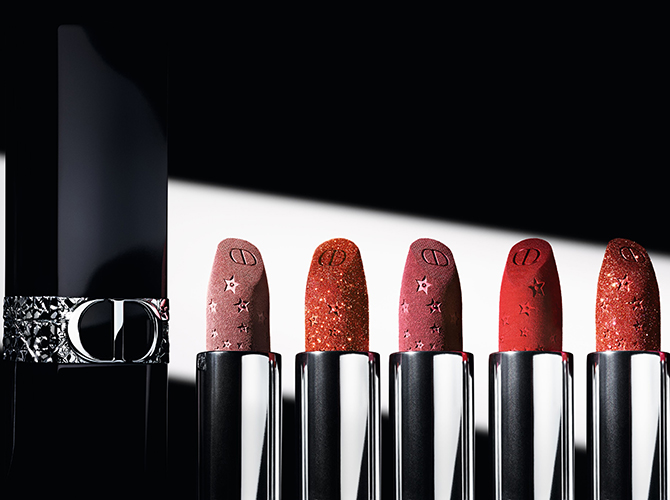 M.A.C. Cosmetics Cruella Collection
A Disney movie remake warrants yet another collaboration with M.A.C., naturally. Drawing inspiration from the punk and new wave era of the early '80s, users are treated to an array of lipsticks, blush duos, and face brushes decked out in two-toned packaging reminiscent of the character's hair. And not just that — the villainous treatment is extended to single eyeshadow pots; eyeliner; and falsies, too.
Available 13 May.

Charlotte Tilbury Brow Cheat
An ultra-precise tool versatile enough to be used on thick and unruly arches as well as sparse ones? Yup, it seems Charlotte Tilbury has achieved the impossible once more. Beyond that, it also harbours capabilities ideal for Singapore's climate; a smudge-, humidity-, and water-proof pencil that boasts 16-hour wear. Sign us up.
Available now.

Bite Beauty
While there aren't any new releases per se, the American label is making its debut on our sunny shores. Expect to find clean, vegan, and cruelty-free goods in the vein of whipped blushes, extremely long-lasting liners, and plumping glosses — all of which can be purchased via Sephora's e-store.
Available 13 May.

April
Chanel Rouge Coco Bloom
Talk about a lippie that is optimised for social media flexing. This bad boy is equipped with a unique twisting system that allows for beautifully drawn-out vids in slow-mo — with said movement unveiling a high-shine, pigment-packed bullet. Users can choose between 20 vibrant hues that boasts long-lasting and hydrating capabilities. In short: a pucker that stays in tip-top shape throughout the day. We're sold.
Available 7 April.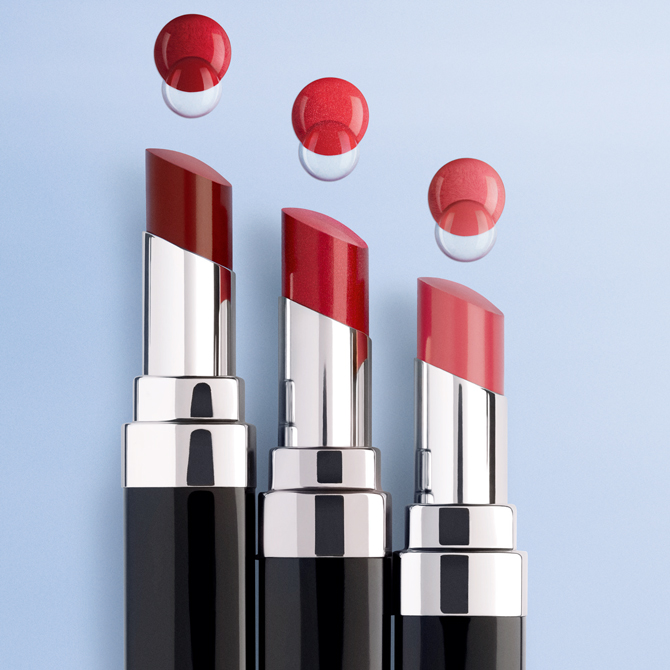 Rose Hermès
You heard that right: the iconic fashion house is branching out beyond luxe lippies. Still, that's not to say they've abandoned their artistic sensibilities. What comes next is a silky blush encased within an objet; a wide, disc-shaped pan complete with a glossy finish meant to mimic "the twill weave of Hermès scarves." Aesthetical value aside, it is also a sustainable option where you'll be able to opt for refills after hitting pan. How thoughtful. There are eight shades total ranging from apricot to plum, with Rose Poivré (a discreet Persian pink) being an Asia exclusive. Snap 'em up, stat.
Available 15 April.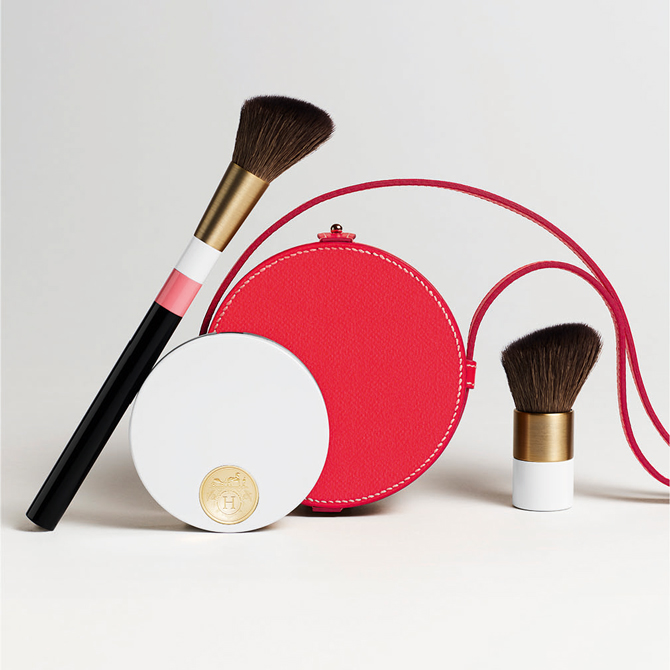 Supergoop! Re(setting) 100% Mineral Powder SPF 35
A setting powder, but make it better. The sun care label is certainly living up to that promise with the inclusion of SPF alongside hydrating glycerins to ensure your mien stays moisturised. And as if that wasn't appealing enough, it also harbours coated silica spheres to disperse light all while creating the illusion of smaller, less-obvious pores. Not forgetting, of course, its travel-friendly design which allows for you to pop it into your purse — yes, brush and all — and sweep it on with ease while on-the-go. Convenience at its finest, indeed.
Available 1 April.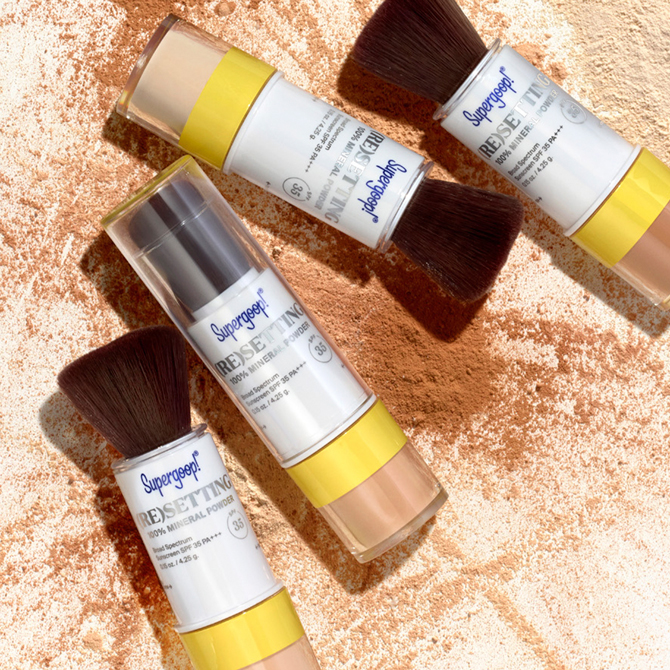 M.A.C Cosmetics Love Me Liquid Lipcolour
If there's anyone making a case for sporting lipstick under your mask, it's M.A.C Cosmetics. Its latest formula promises rich, vivid colours alongside budge-proof coverage; a liquid lipstick that stays on without forgoing comfort and hydration. Essentially, the formula of dreams in these mask-mandated times. A comprehensive selection comprising 20 saturated shades seals the deal — we foresee cult-favourite status in the months to come.
Available 1 April.

Limited Edition No Sebum x Dinotaeng
While its technically not a new offering, April sees the arrival of a packaging refresh that is sure to delight. The product in question: Innisfree's fan-favourite No Sebum Powder, which now features designs by the renowned illustrator behind Korean lifestyle label, Dinotaeng. Each piece — five, in total — features an adorable assortment of characters accompanied by a dessert-inspired scent. We're talking Lemonade, Grape, Peach, Vanilla Pudding, and Mint Candy. We're all for adding this sweet treat to our arsenal.
Available 1 April.

March
Clé de Peau Beauté Radiant Fluid Foundation Natural
The "your skin, but better" tagline is well-epitomised by Clé de Peau Beauté's latest foundation launch. Equipped with a light-empowering enhancer technology, this bad boy is said to help bring out your complexion's natural radiance while concealing all manner of imperfections. Even better: its capabilities can last up to a whopping 24 thanks to the brand's Lasting Control Function. Available in 12 shades and best complemented with The Sponge; a high-performance, marshmallow-soft applicator crafted specifically to give the airbrushed finish of dreams.
Available from 1 March.

Fenty Beauty Body Sauce Body Luminizing Tint
Raise 'em paws if it feels like it was just yesterday that RiRi dropped her Body Lava Collection. Yeah, us too. Still, time waits for no (wo)man, and it seems she's already moved on to the next item on her body care agenda: a skin-enhancing tint to conceal imperfections; nourish dry patches; and extend that pearly, highlighted sheen from your mien to the rest of your bod. This one comes in seven hues to suit a wide variety from skin tones, from light pearl to deep chocolate. We expected nothing less.
Available from 5 March.
Innisfree 2021 Jeju Colour Picker Camellia Edition
Scarlet camellia blooms take centrestage in Innisfree's latest range. Vibrant petals aside, the flower was picked to due to its underlying symbolism of true love and loyalty amongst lovers. Shades of red, beige, and nude — as seen on the actual camellia flowers — are meticulously weaved into a nine-pan eyeshadow palette, two blushers, three lip tints, and a lip oil. Love at first sight? We don't doubt it when it comes to these babies.
Available from 1 March.

Dior Forever Skin Veil SPF 20
The fashion house's first-ever primer boasts extreme-wear and -hydration capabilities, going beyond extending makeup wear by smoothing and nourishing your moneymaker at the same time. An infusion of illuminating oils and enriched wild pansy extract promises radiance to dull complexions as well; an all-in-one skin perfector to boost the performance of your foundation and concealer. And to sweeten the deal: SPF 20 to shield against Singapore's harsh sun rays. We fail to see any cons, here.
Available from 1 March.
Chanel Perles De Lumière
Loosely translated, Perles De Lumière is in reference to the reflective, translucent quality of pearls. More specifically, Japanese Akoya Pearls, which are said to glow every shade of white and pink. This is accurately captured in the brand's latest highlighter, which comprises a creamy texture and subtle champagne shimmer that can be swept over the entire face without emitting a blinding sheen. Shine bright like, well, a glossed and high-shine pearl, we suppose.
Available from 5 March.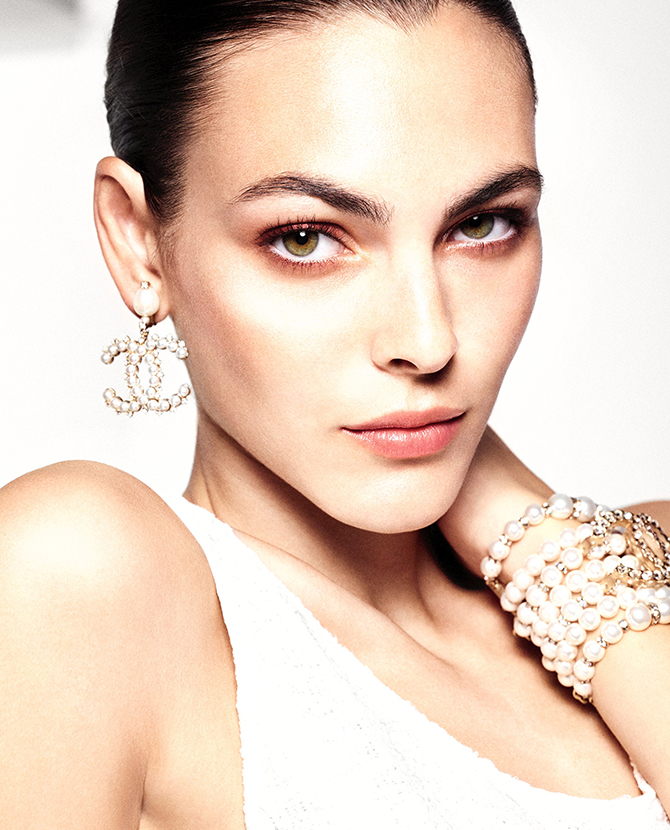 February
Chanel Le Rouge Duo Ultra Tenue
It's improbable that a single lipstick is able to meet your lofty requirements, but Chanel's Le Rouge Duo Ultra Tenue sure comes close. Its slim, compact tube houses a liquid formula on one end and a high-shine gloss in the other; and ideal companion for users looking for a long-wear lippie that packs a punch in both pigment and finish. February sees the arrival of eight new hues: 164 Chic Beige, 166 Timeless Beige, 172 Light Mauve, 174 Endless Pink, 176 Burning Red, 180 Passionate Red, 182 Light Brown, and 184 Intense Brown.
Available from 26 February.

Clarins Lip Comfort Oil No. 14
The brand's Sakura Limited Edition Collection introduces a new Lip Comfort Oil to the mix. While its signature hydrating formula remains unchanged, this latest variant comprises a pale-pink hue reminiscent of cherry blossoms — all of which is paired with a subtle, flowery scent. The packaging, too, isn't spared from the Sakura treatment, where the cap includes an adorable motif of said florae in bloom.
Available from 13 February.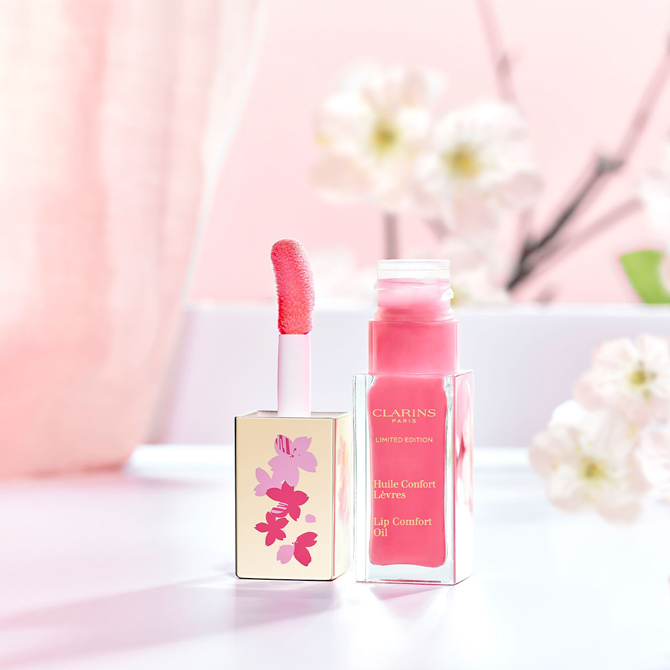 M.A.C. Cosmetics x Harris Reed
This highly-anticipated team-up entails a nine-pan eyeshadow palette; a cheek tint duo; a rosy lip trio; as well as a metallic eye liner. Said high-performance products harbour Reed's interpretation of glam-rock romanticism — that is, Renaissance-style paintings featuring iconic imagery of pop culture legends Mick Jagger and David Bowie. Add the full line-up to your stash, stat.
Available from 18 February.

Charlotte Tilbury Hyaluronic Happikiss
Lip products may have taken a backseat in 2020, but they're back full-force in 2021 — and yes, this is despite the fact that mask-wearing is still mandatory in most countries. And while most of us have turned to matte-finish variants for longevity purposes, CT is going the other way with a rendition that combines the conditioning capabilities of a lip balm with the blinding finish of a gloss. In short: the perfect pout-pampering companion to don during WFH. Choose between eight universally-flattering hues that range from warm peach to cocoa brown.
Available 4 February.


January
Rouge Dior
New year, new look. The cult-favourite is now housed in a refillable case embellished with a silver trim and boasting a sleek 'CD' logo. Beyond that, its comprehensive shade range is also available in two new finishes: an extra matte velvet as well as metallic. A lipstick for all occasions, indeed. For those new to the range, we recommend you try your hand at iconic hues such as 999 Velvet, 100 Nude Look, 080 Red Smile, and 525 Chérie.
Available now.
M.A.C. Cosmetics Powder Kiss Liquid Lip
Speaking of revamped classics, it seems M.A.C. is in on the game as well with the addition of nine new shades within the Powder Kiss Liquid Lip family. Its long-wear and hydration capabilities remain unchanged, as does its mousse-like texture that blurs out imperfections seamlessly. You can, however, branch out from conventional picks and try something in blue (Good Jeans) or mauve (Ferosh!).
Available now.
Charlotte Tilbury Matte Revolution and K.I.S.S.I.N.G Lipsticks
Then there's the CNY limited edition goods. This translates to three new lip colours on CT's part: a matte brick-red (Rose Wish); matte cherry red (Lucky Cherry); and a satin rusty rose (Sweet Blossom). No word yet as to how long they'll be available for, though we can say for sure that the red-and-gold studded encasing is probably going to be an auspicious hit for the upcoming Lunar New Year festivities.
Available now.
Estée Lauder Pure Colour Illuminating Shine
You'll get those heads turning every time you shed that mask with these bad boys in your arsenal. Its gleaming, high-shine finish is striking enough, made especially so when paired with its bold pigment that instantly sculpts, plumps, and adds dimension to any pout. Choose between ten shades that varies from vibrant coral to brick red.
Available now.
Tom Ford Beauty Traceless Soft Matte Foundation
This foundation release is definitely in adherence with the makeup minimalism trend we've witnessed in 2020 — and foresee continuing in 2021. Think a matte, second-skin finish that weighs next to nothing on your mien; an ultra-blendable and -buildable formula infused with hyaluronic acid to boost your complexion's precious moisture barrier. Take your pick between the 10 available shades.
Available now.