Believe it or not – lobster was considered a poor man's meal back in the early 1800s because the waters were abundant with these crustaceans. Now, they have become a benchmark when it comes to the exquisiteness of any seafood restaurant in the 21st century. Hence, the birth of the lobster roll. The easiest and ironically, a casual way to enjoy the sweet and savoury chunks of flesh. In recent years, many joints in Singapore have added lobster rolls to the menu to cater to our ever-growing love for this particular sea critter. We've scoured the island and found a few tantalising rolls worth mentioning in a condensed list below — enjoy.
Burger & Lobster's Brunch Rolls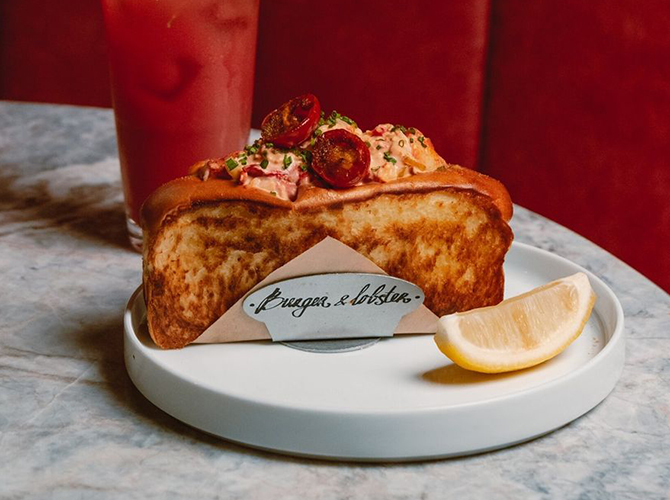 Hailing from the United Kingdom, this highly-raved restaurant has a few lobster roll flavours on its daily menu but the standout can only be found during weekend brunch. Starting from Fridays, the menu features a Bloody Mary Roll, which comprises Nova Scotian lobsters coated in spicy tomato mayo and garnished with celery salt and cherry tomatoes. Could there be anything more brunchy than a cocktail-style lobster roll?
328 North Bridge Road, Tel: 6971 6127
Opening hours: (Sun-Thurs) 11am-9:30pm, (Fri-Sat) 11am-10pm
The Market Grill's Lobster Roll with Tobiko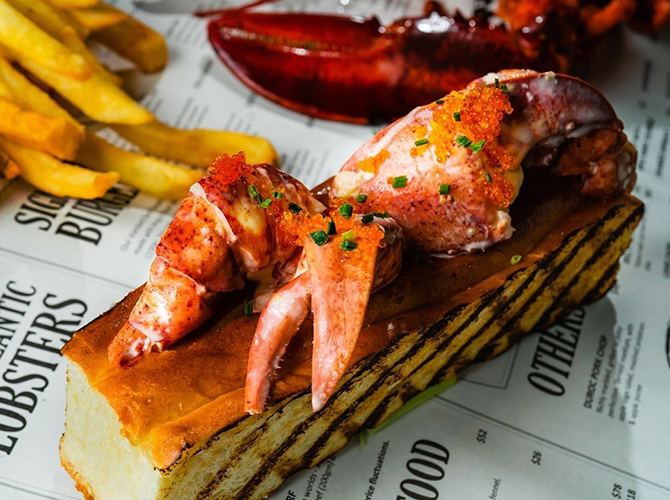 Nothing is worse than having a mushy, shredded lobster – we need the texture and that slightly chewy bite to round up our experience. The Market Grill uses whole lobsters in its rolls, glazed with an earthy Pommery and herb mayonnaise, and a sprinkling of chives and tobiko for an extra oceanic punch. If the tobiko isn't enough for you, top up $8 for an additional portion.
208 Telok Ayer St, Tel: 6221 3323
Opening hours: (Mon-Sat) 11:30am-2:30pm, 6-10pm
Luke's Lobster X Thevar's Curry Lobster Roll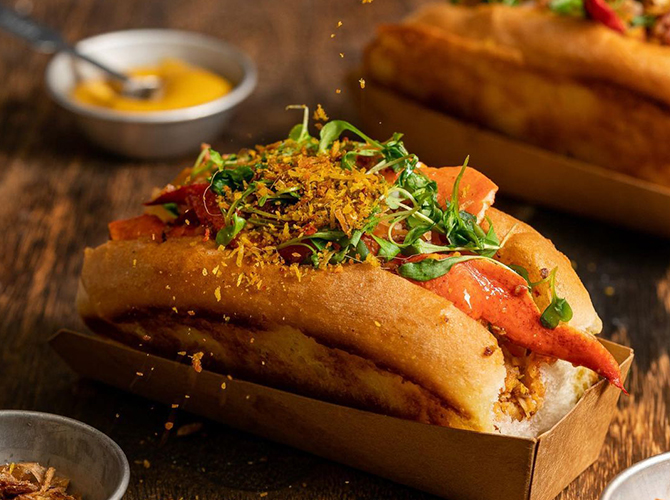 In celebration of their first anniversary in Singapore, Luke's Lobster has teamed up with chef Mano Thevar of 1-Michelin Thevar to create a spicy, local twist that is sandwiched in between a brioche roll. Inspired by Goan curry, lobster chunks are tossed in a sweet curry aioli and topped with coconut chutney, diced tomatoes, onions, fried shallots, and coriander. We can feel our mouths salivating already.
1 Kim Seng Promenade, #01-152, Tel: 6269 9600
Opening hours: (Mon-Fri) 11am-9:30pm, (Sat-Sun) 10am-9:30pm
Chunky Lobster's Flavoured Rolls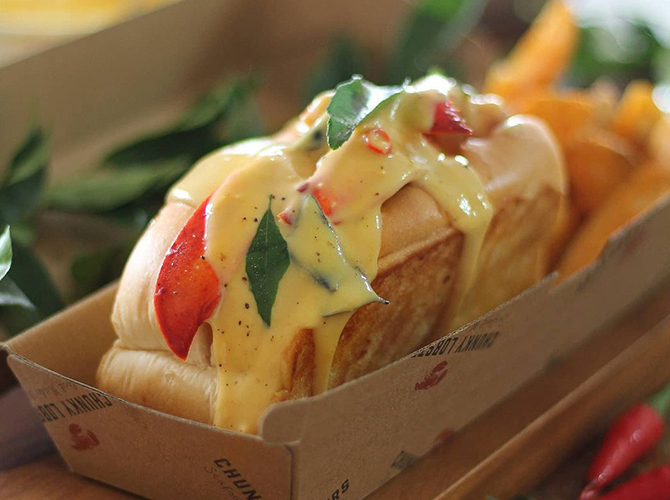 If curry isn't one of your preferred choices, Chunky Lobster has a wide selection of flavours to choose from: cheese, mentaiko, salted egg, and chilli crab sauce. The rolls come in three different sizes that go from $18 to $33, depending on the flavour. Chunky Lobster also aims to be one of the most affordable go-to places for a quick seafood fix.
200 Victoria Street #B1-K10 Bugis Junction
Opening hours: (Sun-Thurs) 11am-9pm, (Fri-Sat) 11am-9:30pm
Tipsy Flamingo's Lobster and Crab Roll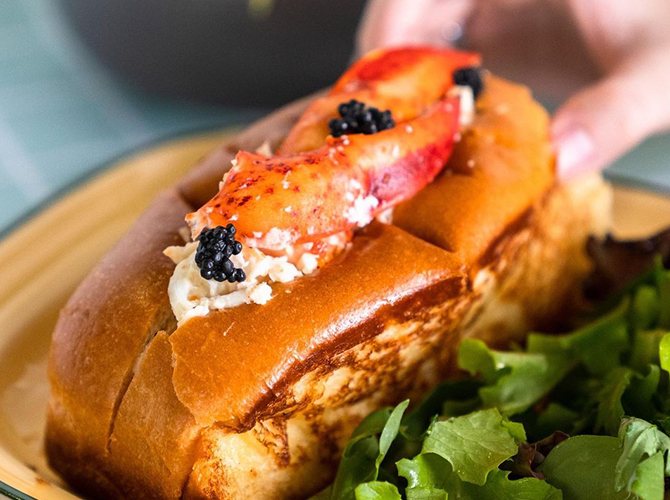 Lobster is an opulent ingredient as is but Tipsy Flamingo ups the ante by adding fresh crabmeat into the mix, alongside a hefty serving of tobiko and smoked herring caviar. Just when you thought that it couldn't get better, this dish comes with a side salad and truffle fries. Seriously, lobster, caviar, and truffle all on a single plate? Who says you can't have it all.
252 North Bridge Road, Raffles City Shopping Centre #01-17A, Tel: 9010 0348
Opening hours: 12-10:30pm