It's easy to imagine yourself working out on a weekday, but executing the fantasy can be hard. Of course, the chances are higher if you already work within close parameters to a good gym. Be it for the mornings, lunchtime or the golden hour evenings, your last excuse just went out the window with these gyms planted in the Central Business District.
Ground Zero
Its newest outlet means a bigger and better one. Think 45 to 50-minute workout sessions aimed at different areas of your body. From spinning to punching it out on a bag. Who knew the combination of futuristic neon lights married with adrenaline pumping music could maximise our performance — this much? After a long and strenuous workout, you can bathe all that hard work away in one of the six available shower stalls — a massive upgrade from the Carpenter Street outlet — and pamper yourself by using their very own Dyson hairdryers.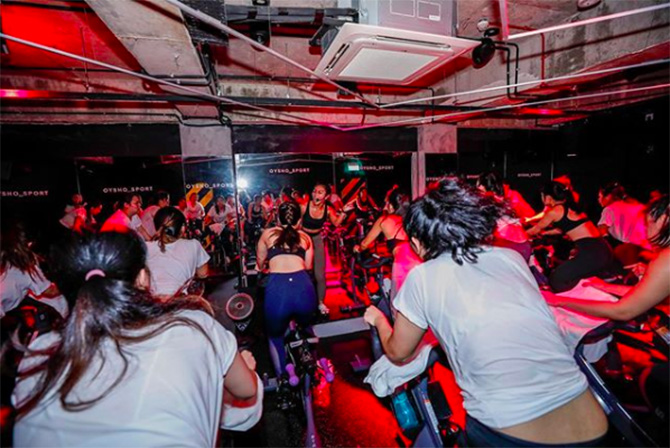 Name of session(s): Resistance; Ride; Rumble
Usual timings for early birds: 7.30am-8.20am, 7.15am-8am, 7.15am-8am
#B1-120, 18 Cross Street, Tel: 6226 0083
Book here.
Gravity
Looking to spice up your workout routine with a fun and challenging workout? Gravity may be the gym for you. Known as one of the most exclusive gyms in the CBD district with only 1,000 memberships being offered, Gravity's 60-minute Dynamic Yoga workout will push you to your limit with intense, strength-building positions. And with their service team of in-house doctors including osteopathic doctors, nutritionists and massage therapists, Gravity takes care of not just your physical training needs but also your nutritional health. Plus, the added bonus of relishing in the temperature-controlled infinity pool and jacuzzi is what dreams are made of.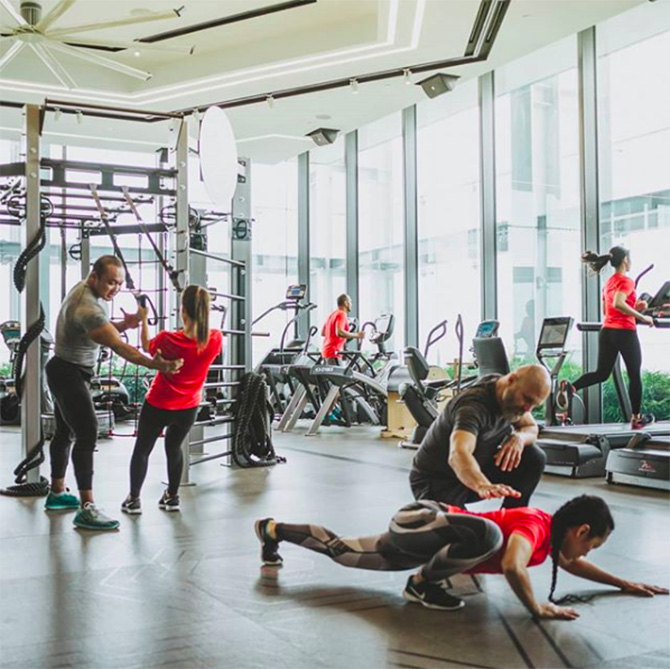 Name of session(s): Dynamic Yoga; High Performance Training; Pilates
Usual timings for early birds: 11am-12pm, 7am-7.30am, 7am-8am
#38-01, 138 Market Street, Tel: 6653 9988
Book here.
Ritual
For all our time-sensitive readers out there, Ritual is branded as a 20-minute workout expert. Combining strength training and cardio, this heart-pumping workout promises to build muscle and burn fat — and realistically, who doesn't want that? Although this quick workout may sound intimating at first, Ritual utilises only free weights and body movements, making it a great alternative for some to get back into it without the added equipment pressure.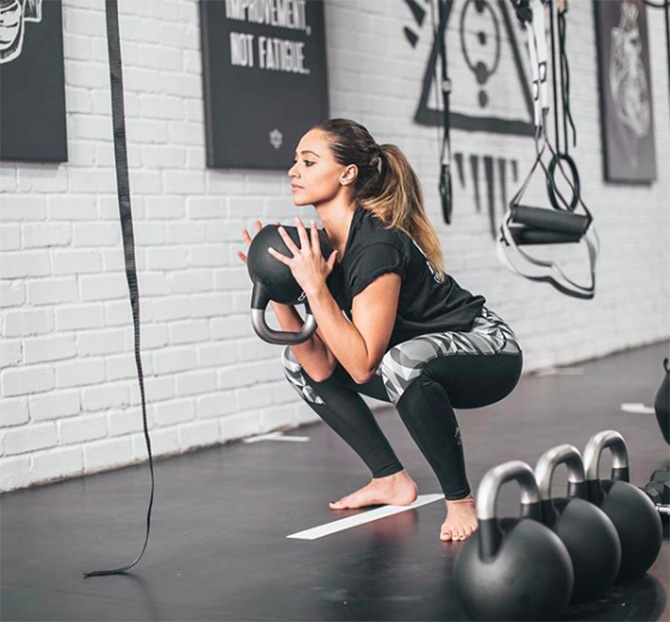 Name of session(s): Level I; Level II; Level III
Usual timings for early birds: 6.30am- 6.50am
#03-01, 140 Robinson Road, Tel: 6584 9469
Book here.
The Yoga School
When it comes to the kind of workout that puts a gentle smile on your face and resets your mind's center, yoga's your go-to. No sounds of cars honking will disturb your focus towards achieving inner peace – a state that eluded even Master Shifu – in The Yoga School's "sanctuary in the sky". *Inhale, exhale.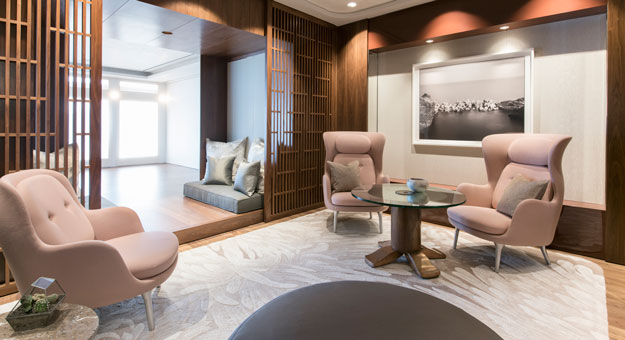 Name of session(s): Flow; Dharma II; Universal Yoga; Build
Usual timings for early birds: 7.30am-8.30am
#39-01/08, 65 Chulia Street, Tel: 6532 8228
Book here.
Off Duty Pilates
Reformer meets TRX suspension ropes – such is the match made in heaven to be found in Off Duty Pilates' hybrid sessions. Their take on traditional pilates is mixed with cardio-focused exercises; a more intense version of weighted stretches and core-engaging poses await the early riser there.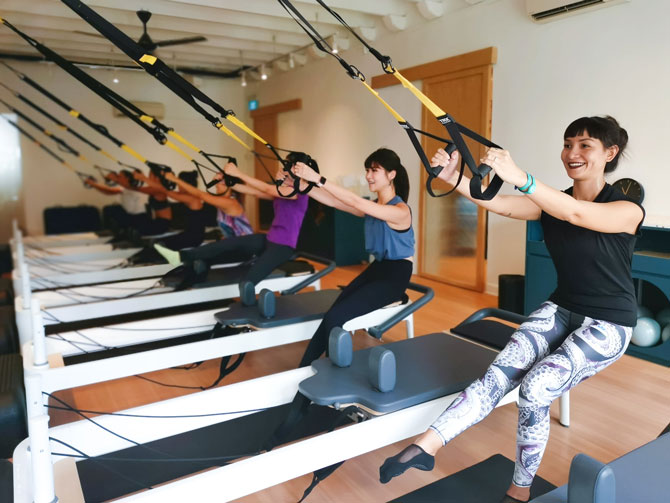 Name of session(s): Restore; TRXHIIT
Usual timings for early birds: 7.30am-8.25am
Level 2, 5A/6A Craig Road
Book here.
BEATX Studio
If heart-pumping is what you're looking for, BEATX Studio is where you'll find it. Technically, it's their Hybrid Training HIIT-style session that's all the rage (read our review here) but they've done us a solid and created a morning boxing session – conducted by founder Joel Tan, no less – just as intense and perfect to get you pumped up for the workday.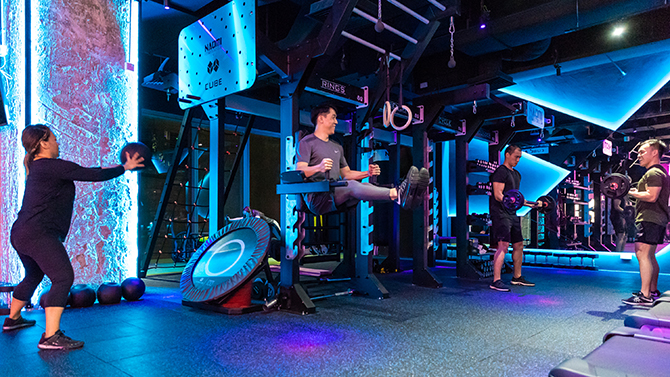 Name of session(s): Battleground (Rush Hour) – Boxing Edition
Usual timings for early birds: 7.30am-8.05am
#06-03, 20 Cecil Street, Tel: 6535 3572
Book here.
Barre Lab
Don't be fooled by the seeming simplicity of exercising by an innocent-looking barre – the workout draws its philosophies and teachings from the well-loved practices of ballet, pilates, and yoga, culminating in a fat-burning, body-sculpting session guaranteed to work targeted muscle groups to their limits. Barre Lab helps you get in touch with the dancer in you, and even if you're a complete beginner, you're bound to feel empowered from going through that exquisite combination of technique and mindfulness.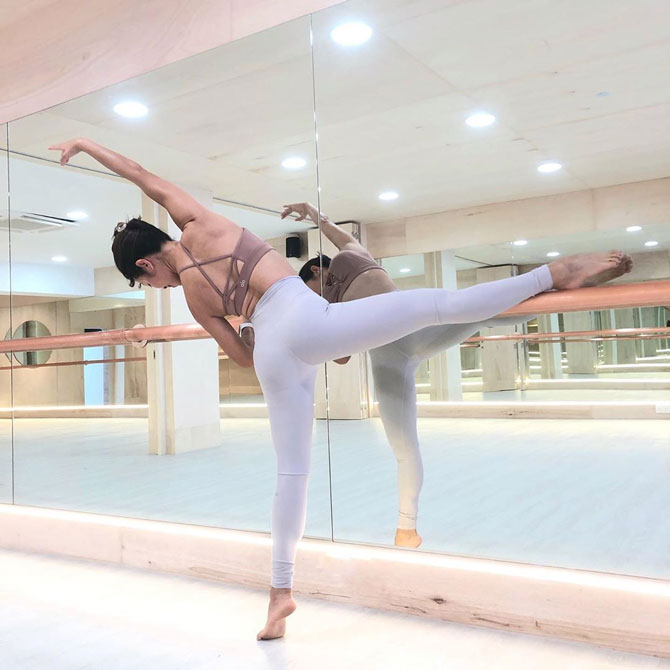 Name of session(s): Barre Power; Barre 101
Usual timings for early birds: 7.15am-8.10am, 8am-8.55am
60B Duxton Road, Tel: 9646 7209
Book here.
Barry's Singapore
We're greedy when it comes to fitness (among other things) – just put both cardio and strength exercises in the same session, and we're completely sold. Barry's Singapore switches around their workouts of the day, so you'll never have to worry that you have too many upper body gains while your lower body slacks off.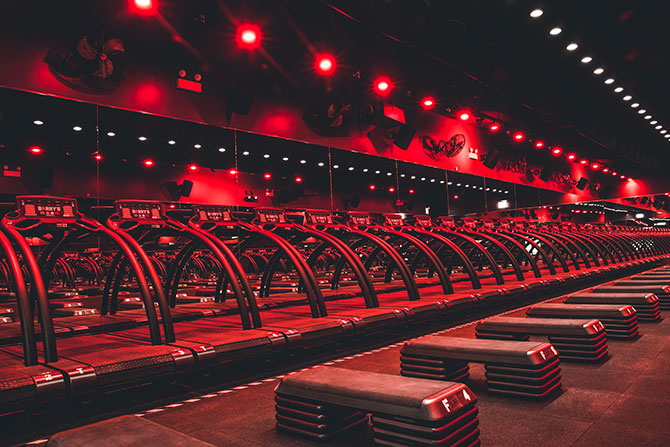 Name of session(s): (Mon) Arms & Abs; (Tue) Full Body–Lower Focus; (Wed) Chest, Back & Abs; (Thu) Abs & Ass; (Fri) Total Body
Usual timings for early birds: 7am-7.50am, 8am-8.50am
#03-03, 18 Robinson Road, Tel: 8666 0303
Book here.
Uppercut
Last year's aqua boxing fitness trend still packs as much of a punch in 2019 – and what better way to release some of that pent-up frustration (work-related or not) than to box it out in a stylish boutique studio? Uppercut's non-combative format classes and accompanying tunes promise to get the aggression out of your system, before or after an exhausting day in the office.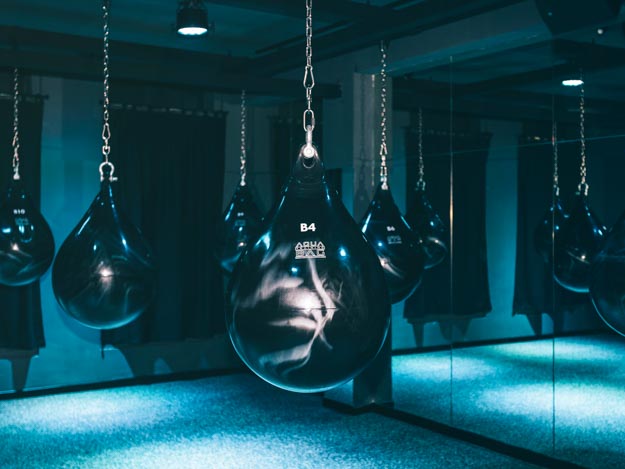 Name of session(s): Undercard; Overthrow
Usual timings for early birds: 7.15am-8.05am
Level 2, 155A/157A Telok Ayer Street, Tel: 6224 1157
Book here.
Absolute Cycle
You know the saying "love what you do, and you'll never work a day"? Cliché as it may be, it does happen to be very applicable to working out. By our own accounts, rhythm cycling at Absolute Cycle does the trick, its signature class a combination of traditional spinning and getting your groove on. Just tune all your senses into the heart-pumping music played throughout the class, and 11 songs later, you'll still be bopping your head to a phantom cheery beat as you power walk through the hustle of your day.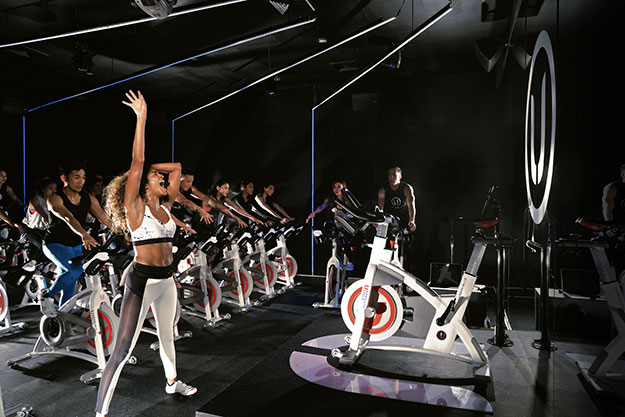 Name of session(s): Absolute Beats
Usual timings for early birds: 7am-7.45am
#02-01 OUE Downtown Gallery, 6A Shenton Way, Tel: 6220 2688
Book here.
boOm Singapore
Eye-catching name aside, boOm Singapore is another contender for aqua boxing smack in the middle of CBD – only this one combines that popular style of boxing with HIIT workouts, all within a 45-minute session. And they promise variety in every class conducted to make sure you're always on your toes – so if you're bored of the drab repetitiveness plaguing some days of the week, at least your morning sessions can offer a silver lining in the form of fresh, sweaty relief.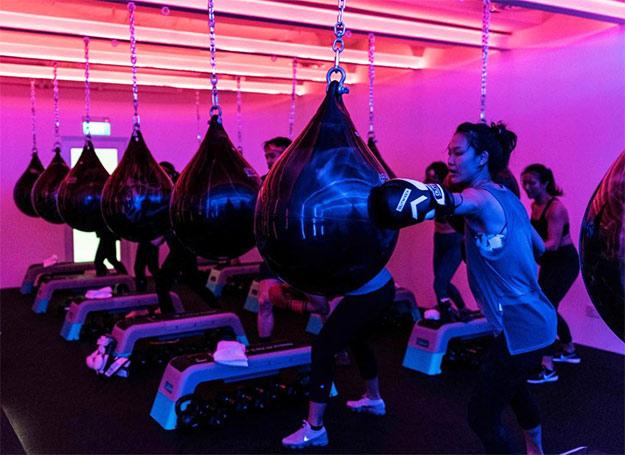 Name of session(s): BoomCIRCUIT; BoomBox
Usual timings for early birds: 7.10am-7.55am; 7.15am-8.00am; 8.20am-9.05am
B1-00 TPI Building, 62 Cecil Street, Tel: 6224 0323
Book here.
*For the most updated class timetables, visit the gyms' websites regularly. Timings stated here do not account for weekend mornings.