What makes a good gin bar? Is it the interior grandeur, the extensive list of gin selection that leaves you spoilt for choice or having chic front row seats to the preparation of your cocktail? Whatever is your definition, we bring together the best of in Singapore that will definitely tick one of your boxes, if not all.
The best way to drink gin? With a breathtaking view, of course. Take a break from the usual opulent dimness of a bar, and instead hit the bottle at Gin Parlour, located at the al fresco area of The Clifford Pier at The Fullerton Bay Hotel Singapore. Hosting a premium collection of over 200 labels of gins from around the globe, sip your gin — however you like it — over the notable waterfront views of Marina Bay. There's also a current Happy Hour service taking place from Monday to Sunday, 5pm to 8pm, so be sure to take advantage of the affordable G&Ts for your much needed after-work drink.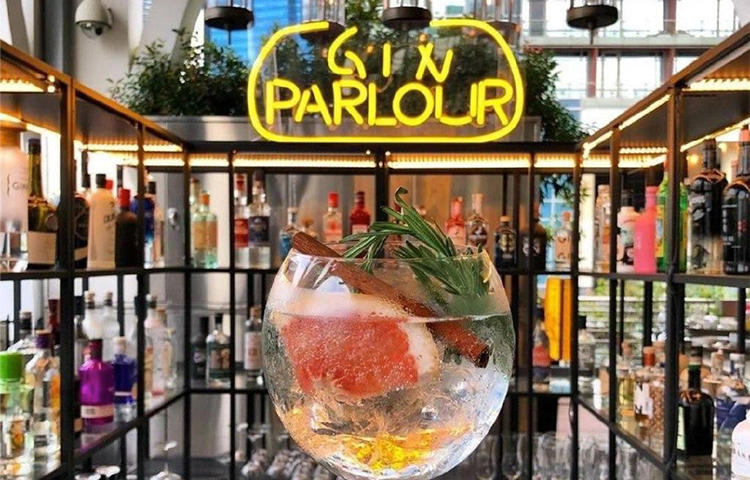 80 Collyer Quay, Tel: 6597 5266
Opening hours: (Mon – Sun) 5pm – 10.30pm
A coffee house by day and bar at night, The Spiffy Dapper is a no-frills bar one can settle in without any pretentiousness. Originally a dive bar located at Boat Quay, the bar made an upscale move to its current iconic location at Amoy street. With a selection of over 150 types of gins, the quirky and fun bar is perfect for those looking for a tipple. The bar also has a food menu that you can line your stomach with before knocking back a gin cocktail. If it's your first time, try asking the friendly bar staff for a recommendation — you won't be disappointed.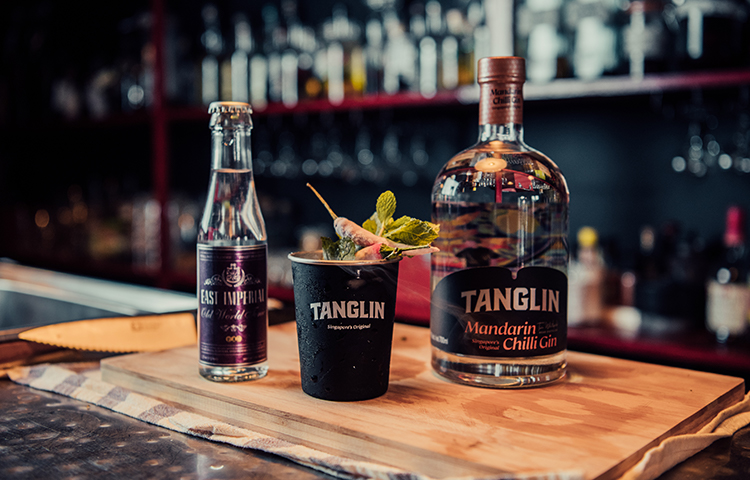 73A Amoy Street (2nd Floor), Tel: 8742 8908
Opening hours: (Mon – Fri) 5pm – 12am, (Sat) 6pm – 12am, (Sun) 7pm – 12am
If you're looking for a cozy, welcoming space to have a G&T, Tonic is your best bet. Tucked away in the corner of JW Marriot Hotel, enjoy a nightcap at this lavish speciality gin bar. With a collection of speciality gins handpicked from all over the world — from America to Belgium to Finland — you're sure to find a G&T pairing or a gin cocktail to your liking.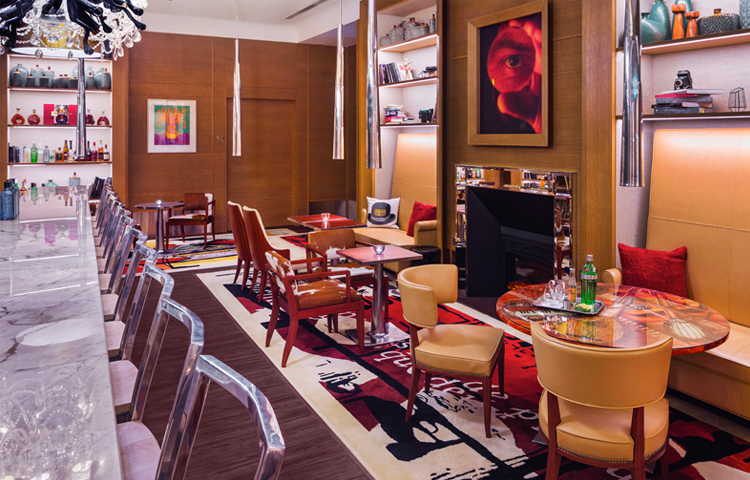 30 Beach Road, Tel: 6818 1888
Opening hours: (Mon – Sun) 11am – 10.30pm
Gin enthusiasts will find this bar congenial, where they'll have the option to choose from a considerable 56 gin brands line-up. Located on Jiak Chuan Road, Six Grey Bar & Gin has been touted by die-hard gin fans as one of the best gin bars in town. Have a go at the ever-popular French Grey Earl Gin, a beautiful blue gin with fragrant earl grey notes, or imbibe in quirky gins such as the Wasabi Gin.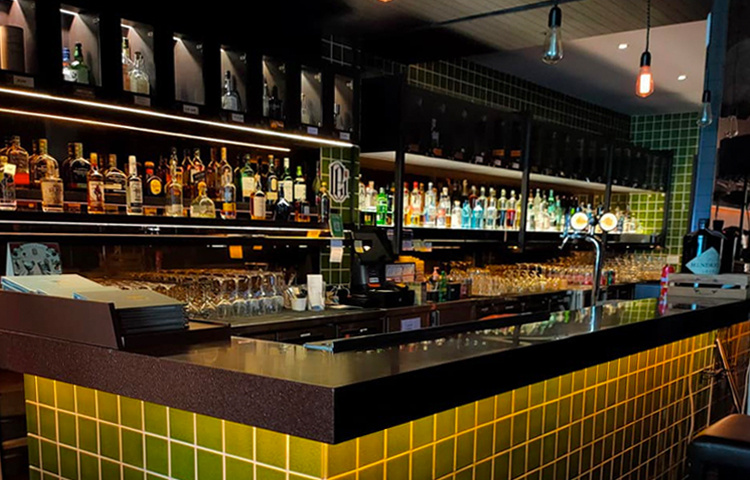 6 Jiak Chuan Rd, Tel: 8228 5112
Opening hours: (Mon – Fri) 5pm – 12am, (Sat) 6pm – 12am
The Great Gatsby comes to mind when you first set your eyes upon ATLAS. Just like the movie, be greeted by astounding high ceilings, opulent décor decked in gold and a gigantic gold gin tower that features more than a thousand varieties of gin; some dating back to as early as 1910. Their extensive collection has earned them the accolade as having the world's largest gin collection, allowing you to pick whatever gin you want from the ATLAS collection and pairing it with a burma tonic. Modern European grub is proudly served on the food menu, where the selection is separated into appetisers, small plates, mains and desserts.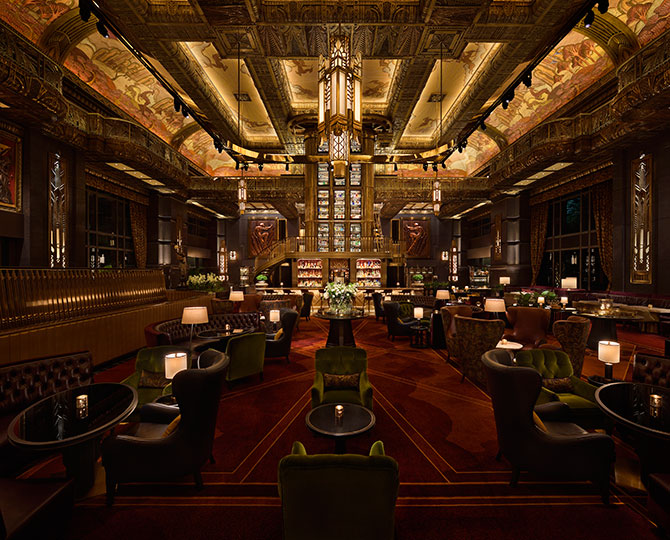 600 North Bridge Rd, Tel: 6396 4466
Opening hours: (Mon-Thur) 10am-1am, (Fri) 10am-2am, (Sat) 3pm-2am, Closed on Sundays
Previously located at Amoy Street, Jigger & Pony has now found a home in Tanjong Pagar. Keeping its mahogany interior, the new space features more textures with a myriad of seating arrangments, including the sensual use of velvet swivel chairs. A must-try is their rendition of the Singapore Sling which has been touted as one of the best in the country. Forget what you know about your usual cloying Singapore Sling, the addition of lapsang souchong (smoked black tea) provides a smoky hint, while rhubarb brings out a natural tartness — giving the iconic national cocktail a renewed repertoire.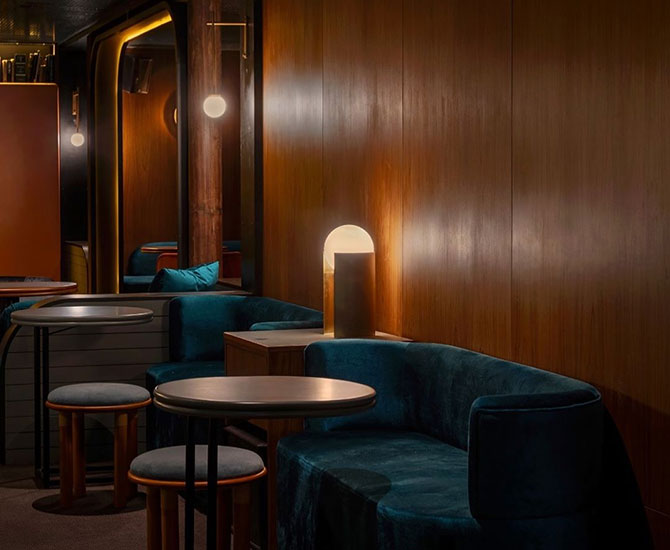 165 Tanjong Pagar Rd, Tel: 9621 1074
Opening hours: (Mon-Thur) 5pm-1am, (Fri-Sat) 5pm-3am, (Sun) 5pm-1am
You can say that Brass Lion Distillery is the very pride of our nation, having produced our very own Singapore dry gin. A project that took six years in the making — the distillery is Singapore's first multi-concept craft spirits distillery that showcases a tasting room for cocktail enjoyment, a research and development lab, a herb garden and retail space. Another variant that pays homage to our city is the butterfly pea gin that assimilates the beautiful flower and lavender to give its distinct deep blue hue.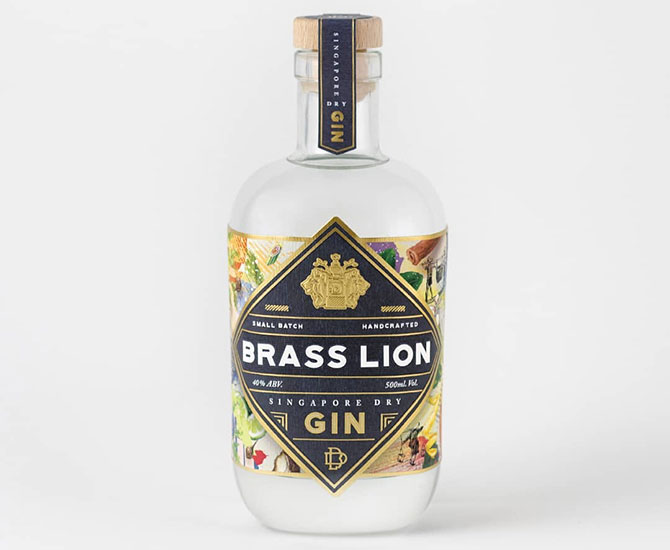 40 Alexandra Terrace, Tel: 6954 0602
Opening hours: (Tue-Sat) 5pm-12am, (Sun) 2pm-7pm, (Sat) 3pm-2am, Closed on Mondays
No bar embodies the spirit of #SupportLocal and #GoGreen better than Native bar. Every detail of the establishment — from the furniture adorning every corner to the wall paintings and music played — have been locally sourced and curated. Sustainability is another key factor that drives Native, where every part of the fruit is fully utilised in a drink and where dried lotus leaves are repurposed as table coasters. For those with an adventurous spirit, have a go at their Antz cocktail, which has locally foraged weaver ants and Thai-imported ants as garnishes. Identities close to home are also evident in their food and beverage list with most ingredients scoured from nearby gardens and countries like Sri Lanka.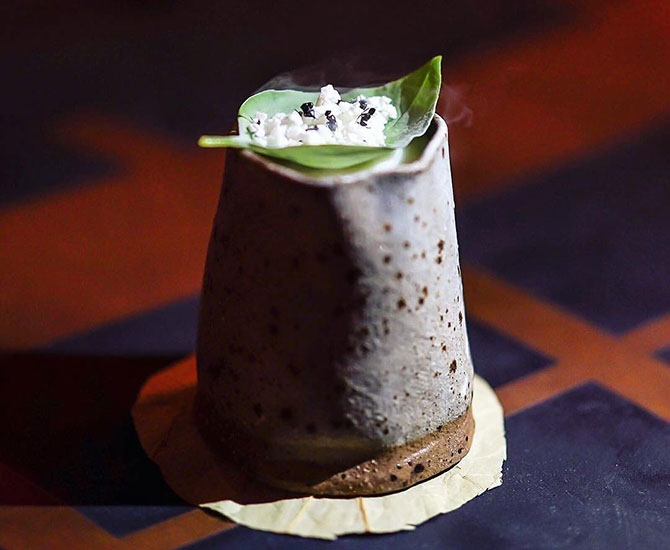 52a Amoy St, Tel: 8869 6520
Opening hours: (Mon-Sat) 6pm-12am, Closed on Sundays
For more ideas on where to imbibe, click here.