The sensation is all too familiar: You feel an itch, peer down and find nasty red bumps swelling on your skin. They ache, burn, or sometimes both — but you have no clue as to what insect could've been the culprit. A shame, really, because this means you can't even put a name to the offending critter responsible for your discomfort. Most bug bites look kinda similar, which is why it might be difficult to tell which insect got you unless you actually catch it in the act. Though most cause nothing more than a mild itch, some bites can be life-threatening if you have severe allergies.

So, it can be helpful to know what the different types of bites are and steer clear of those pesky bugs. After all, prevention is the best way to stay safe. Lucky for you, it is possible to identify bites by observing the surrounding area on your skin (and places you've visited). Here are some common clues to look out for, plus how to relieve the pain.

Mosquito bites

Also known as: The bane of our existence. These small, puffy bumps appear not long after you've been bitten, and they are usually speckled around the backs of knees and necks, ankles and hairlines. Red and swollen, mosquito bites are normally painless at the very start, then soon develop into a complete itch fest. There may or may not be a small dot in the middle of the bumps. A thing to note: Monitor for a fever or cold after getting bites because some mosquitos carry diseases such as dengue and malaria. To mitigate the itchy sensation, give your skin a wash and then apply any natural oils, lotions or creams containing hydrocortisone.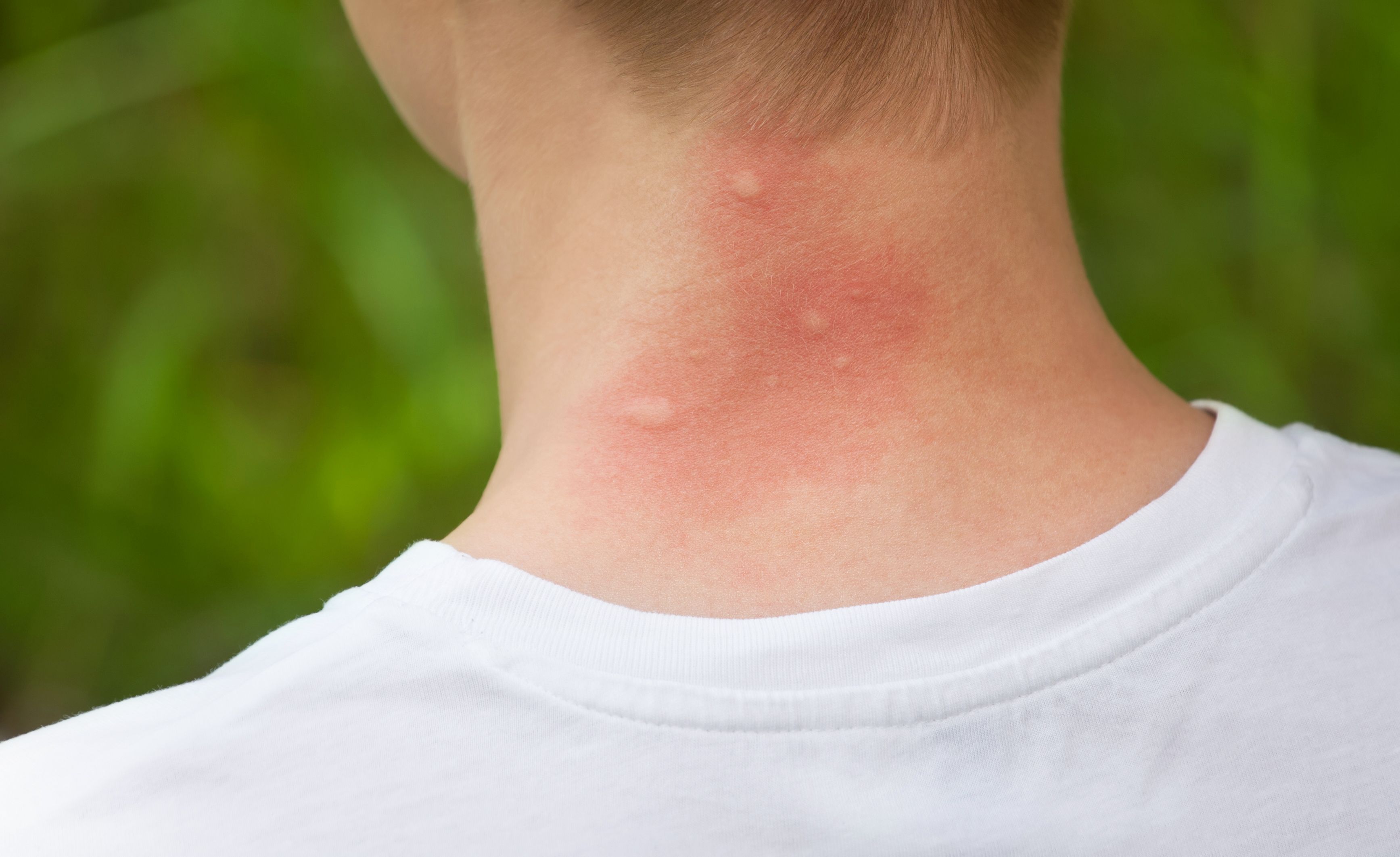 Flea bites
These type of bites are surrounded by reddish halos. They are visible in clusters or lines on feet and ankles, as well as warmer areas like your groin and armpits. Flea bites are smaller as compared to other bites, and they can become very itchy. But don't scratch them no matter how tempting it is — it'll only worsen the symptoms and make your skin prone to infection.
Bedbug bites
Sleep tight, don't let the bed bugs bite — but if they do, look out for clusters of small, red, swollen rashes on exposed areas not covered by clothing (like your feet, hands or neck). They have distinct dark-red centres and usually come in three bites or more. Make sure to eliminate bed bugs from your home ASAP because they'll continue to bite you you unless they're gone. Examine your room closely: you'll see the bugs and their droppings at the corners of your mattress.


Fly bites
Painful, inflamed blisters, and welts serve as evidence of fly bites. They are generally innocuous, but some can lead to severe allergic reactions or spread diseases. To prevent these bites, spray some insect repellent and wear long-sleeved tops.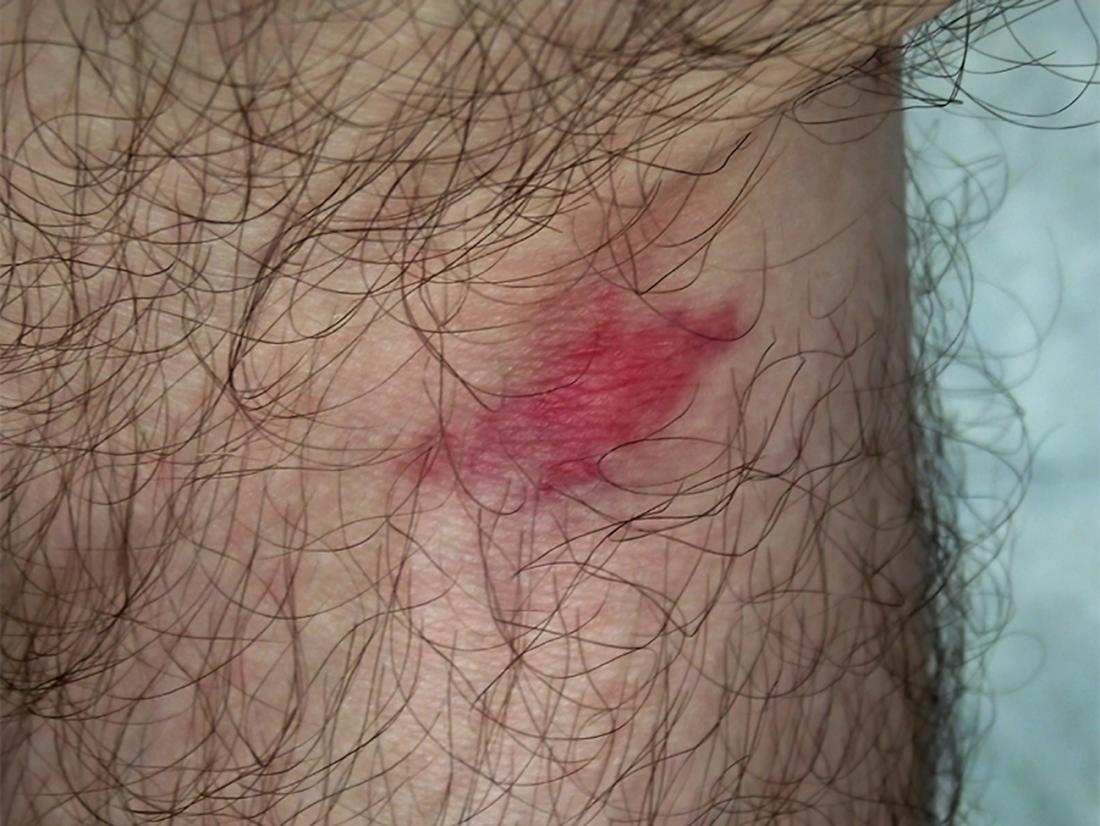 Bees
You'll most likely get stung by bees if you stumble into a hive at parks and forests. As per normal, itching and swelling will happen, but what makes bee stings distinct are the white spots where the stinger punctured your skin surface. Honeybees can only sting once because the barbed stinger will lodge into the skin, but carpenter bees and bumblebees can give multiple stings. To treat bee stings, pull the stinger out (if any), clean the site and apply ice. You can pop a painkiller if the pain persists.
Tick bites
The easiest way to identify tick bites is to discover a tick attached to your skin — they can linger for up to 10 days as they slowly feed on your blood. But tick bites themselves are distinct. They do not appear in groups and you be able to observe a large ring around the bite area. Ticks prefer biting at warmer, moist body parts such as hairlines, groins or underarms.


Lice
There are three types of lice: headlice; pubic lice; and body lice. These are parasitic creatures that leave red patches of abraded skin. They draw blood and cause tiny bites — but our bodies' immune reaction to them will make the bites grow bigger. Sometimes, you may even see tiny lice eggs and nymphs on your skin. These look like small specks similar to dandruff. To get rid of them, take a trip to the clinic for prescribed medication, comb the lice outta your body, and thoroughly cleanse your bed sheets and clothes in hot water.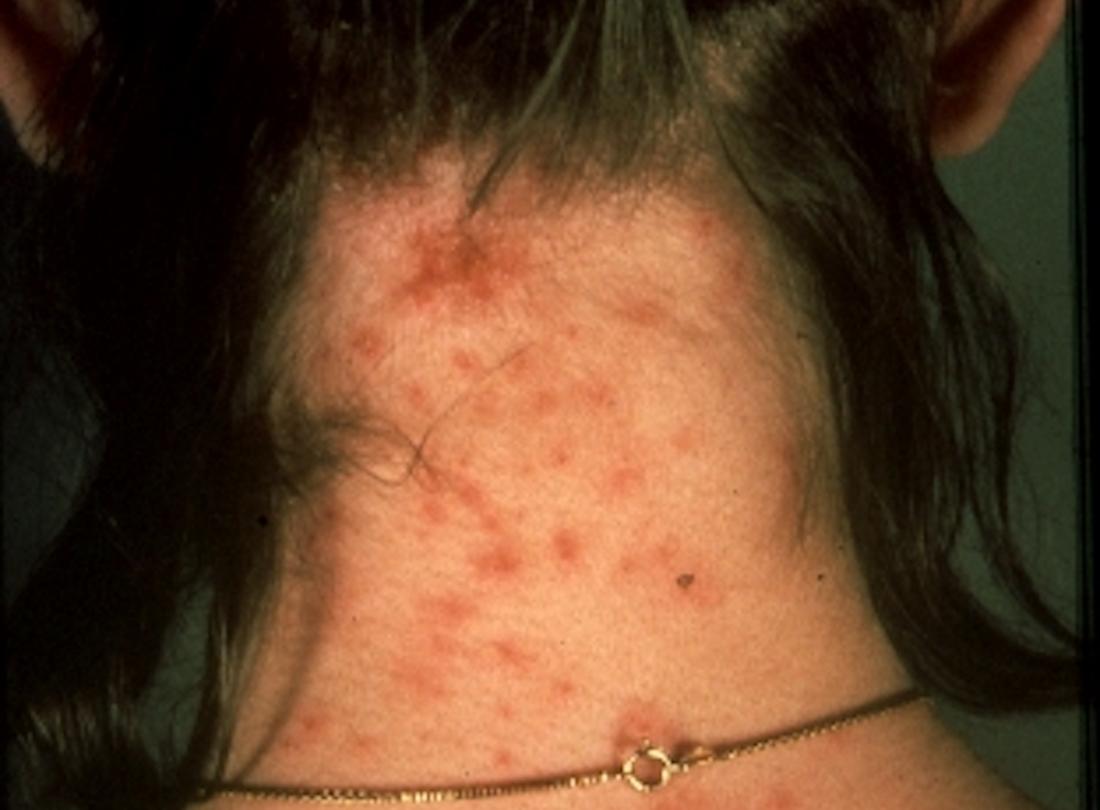 Spider bites
If you see a pair of small puncture marks on your skin, you'll know that you're dealing with spider bites. Harmless spider bites will only cause mild irritation but watch out for dangerous spiders such as the black widow or brown recluse — their bites will cause lesions and pustules to appear, accompanied by muscle spasms and nausea. Seek medical attention immediately if you suspect that you've been bitten by those two types of spiders.