Forgive the bad analogy — but if we'd liken skincare to any type of running, it'd be a marathon. We trust you've heard the platitudes about it: consistency is key; patience advised; while proclamations of "instantaneous" results are met with at best, skepticism, and at worst, scorn. It's why we had our doubts when we first heard of Aesop's Sublime Replenishing Night Masque; by design, it is touted as an overnight skin-enhancer that grants immediate moisture to parched complexions.

No wash-offs required — simply slather it on, and witness its (wondrous) effects in the morning after. It's an intriguing concept, though certainly one we have our reservations about. Lucky for us, Aesop was game enough to help put those misgivings to rest. Our thoughts on this miracle mixture, below.
The promise
Product: Aesop Sublime Replenishing Night Masque
Uses: A lightweight gel-cream crafted to provide rapid hydration and relief for skin that is "dulled or fatigued by life's excesses." We can relate.
Price: $160
The people
Emily Heng, Beauty Editor
Disciplined as I might be about my skincare, I am prone to the occasional slip-up. In this case, though, I'd claim it divine intervention seeing how I wouldn't have witnessed the full efficacy of this night mask otherwise. You see, its results aren't quite as distinct on days when I've been stringent with my serum-moisturiser combination — it has, however, proven its worth on occasions when I've pulled late nights. Instead of a dull, sallow complexion, I awoke to the sight of a radiant visage.
Its lightweight texture also guarantees no stickiness, where I found it comparable to the regular gel-type moisturisers in my rotation. It's not typically what you'd expect from a mask, but I'd deem it a welcome occurrence. And while I'm not a fan of fragranced products, Aesop's variant was mild enough for me to overlook. All in all: I'd consider it a (permanent) new addition to my vanity to whip out whenever my skin is in a pinch.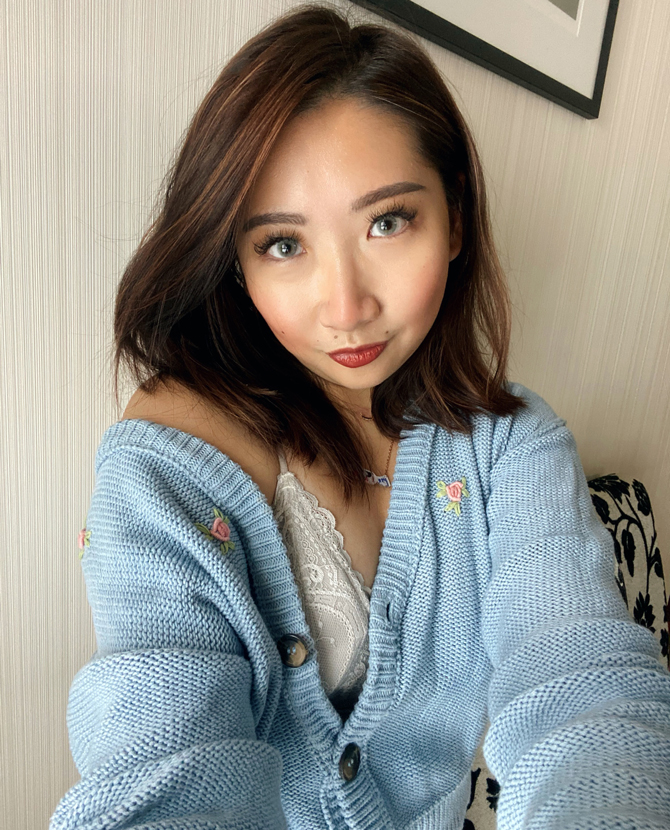 Natasha Damadoran, Marketing Director
I went through a phase where I used a whole host of products on my skin in the last year, which, in turn, stripped my skin barrier and left my complexion looking vulnerable and dry. So, I reduced the steps within my skincare regime by culling some of my favorite products. Essentially, this means that a night time moisturiser is not something that I tend to mess around with. The good things, first: I loved how divine the masque smelled. Using it made me feel as if I was being whisked through a floral field, and I didn't expect anything less from the brand. It is surprisingly lightweight, too, where a thin layer proving adequate for my whole mien.
The next morning, I woke up with glowing, healthy skin that felt ridiculously soft to touch. Its glass jar is definitely a keeper on my shelf for now, but I'm hoping sustained use — beyond a month, that is — would unveil even more pronounced results.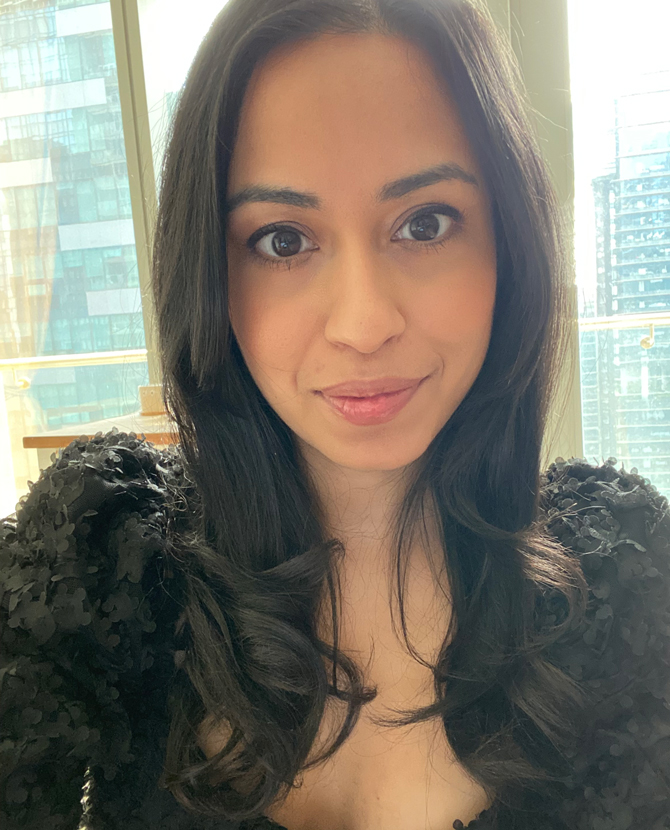 Erica Leong, Early Childhood Educator
It's hard to provide an entirely balanced viewpoint, seeing how I'm a huge sucker for Aesop stuff. But still, I'd say the product speaks for itself — calming and refreshing scent aside, the Sublime Replenishing Night Masque was a dream to apply, where it didn't feel greasy or heavy on my skin. Pro tip: refrigerate it, and pop it on at night after a long day. Not only did it help me feel a thousand times more rejuvenated, it also made my skin look brighter and smoother than before. I used it several times a week for a full month, and witnessed a more even skin texture after. Sweet.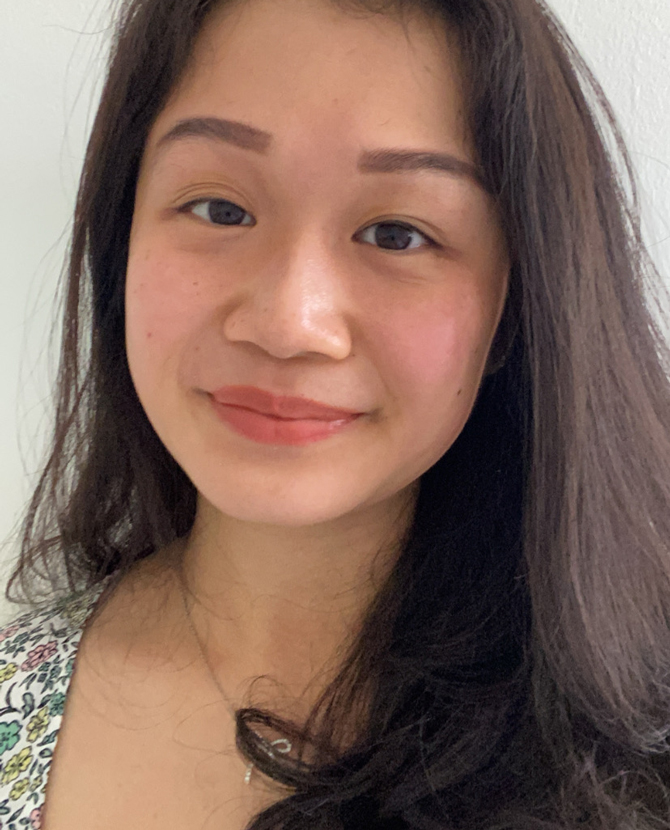 Shadira Natasha Bte Jusri, Practice Manager
Here's some context: it's fasting month — which essentially equates to severe skin dehydration for me. Ignoring my ingrained pea-sized dollop protocol, I applied a copious amount evenly all over my visage and neck and left it overnight as instructed. Simple and hassle-free, alright. The next morning, my face wasn't as greasy — a clear indicator that my skin has absorbed most, if not all of the product. After cleansing, my complexion was noticeably suppler and more moisturised than before.
My makeup application glided on smoothly and didn't dry out to reveal a cakey texture; a norm I've experienced when my skin's parched. Three weeks in and a religious routine of overnight masking every 4-5 days later, and I can safely say that definitely adding this to my arsenal of holy grail products.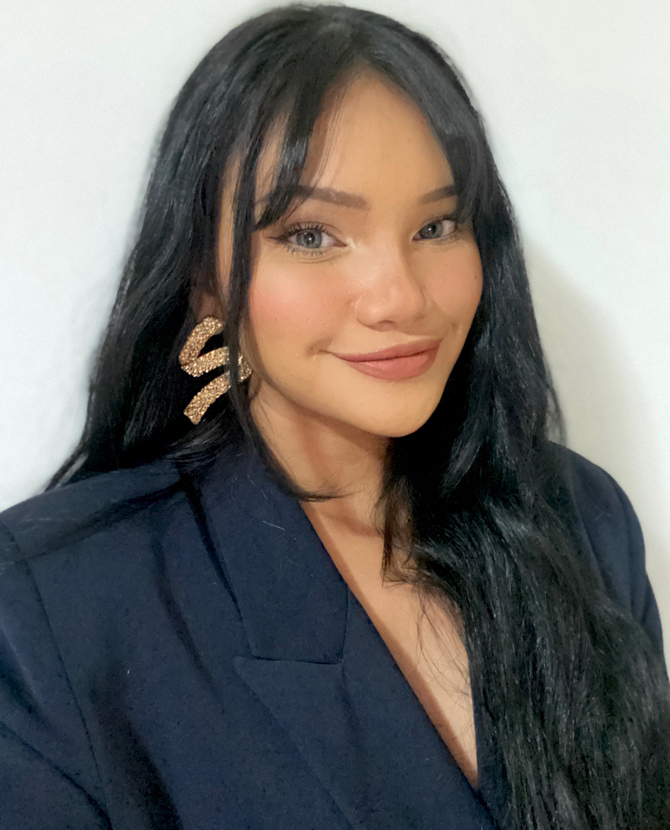 The payoff
Talk about a night mask for the ages. Its nourishing, hydrating, and fast-acting capabilities ticked all the boxes. We would, however, be remiss not to point out that there's a slight fragrance to the offering, and that those with sensitive complexions should probably do a patch test first before using it on their moneymaker.
Join in the fun: sign up via this form to join our Buro. Beauty Club. Then, send an email to [email protected] expressing your interest in trying out this week's find. We'll invite you to swing by our office to test-drive the goods for yourself. Naturally, you'll get to bring the product home. We'll contact you a week later so you can send in your final thoughts. Easy-peasy.