"I paid my way through makeup school in L.A. with modeling," mused Petra Strand, the brains and brawn behind Pixi Beauty. An unexpected treasure trove of anecdotes and beauty factoids aside — "my first client was my grandma when I was five" — here was a woman who launched her own company two decades ago simply to pursue the clean Swedish beauty aesthetic she grew up with. Now a phenomenon, it was sorely absent at the time. And believe you me, Strand knows what she's talking about, as her obsession and passion for all things beauty began from the makeup chair during her years in front of the camera, where she unapologetically poked her way around the kits of the pros.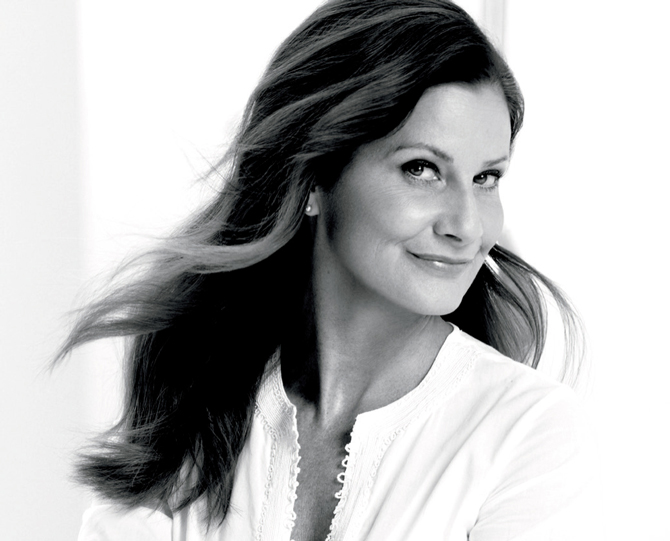 Twenty years on and one re-location to Singapore later, Pixi Beauty has grown its presence in Southeast Asia to become a mainstay among beauty junkies and makeup artists on this side of the equator. From pioneering icons such as the Glow Tonic liquid exfoliator to influencer makeup collabs, the rave reviews just keep coming in.
So what's on the agenda for this cult brand which grew from one humble shop in London off of Carnaby Street to stocke shelves in Sephoras all over the world? We chat with Strand to unearth the origins of Pixi Beauty, her (major!) plans for 2019, and the true nature and meaning of looking good. 
You were once a  model. How do you think fashion has influenced your perception of beauty? Has that bled over? Do you marry both makeup and fashion into Pixi Beauty?
You know, I think so. Fashion is telling a story about who you are, right? It's about how people dress in a certain way to express how they feel, and who they are. You can read a lot into people based on how they dress — it's the same with makeup.
Makeup is really a fashion accessory; the same way you wear your earrings is like how you have your hair. So yeah, fashion was a good training ground for me to know the seasons, how things change and evolve, and what appeals to people at different times of the year. Also, fashion is very fast-moving and it's the same at Pixi. We were always a company that kept renewing collections. It is really fast, which I like, otherwise I would be so bored!
Why the name Pixi?
Pixie is a little fairy that's a mischievous, magical thing which lives in the forests according to Swedish folklore. I grew up with fairies and pixies, and I played on that: my heritage and the natural beauty aspect.
Everything has been about clean beauty from the start. It's not something we invented later on because it's trending now. It's also a nudge to the personality of the brand. You don't need to take it so seriously; you can just put it on, and wash it off if you don't like it. It's makeup. Like, everybody chill out and relax. Go ahead and try some new things. Put some glow on, put some fairy dust on, put some glitter on, you know, and just have fun with it.
And before that you were a makeup artist?
Let's see... my son Felix was three when I took him to L.A. and I went to makeup school. I paid my way through it with modeling, and then I went back to Sweden where I did makeup for 10 years.
Do you remember your first client?
My grandma, when I was like, five, was probably my first client. Even way back, I was obsessed with makeup! And my brother too, poor thing (laughs). I was putting makeup on him, as well as doing my grandma's hair. My interest started long ago, then I fell into fashion and into modeling. That was when I realised, "Wow, beauty is an actual job". Like, you can do makeovers on people and transform how they look and their confidence. I was in love. I knew this is what I'm going to dedicate my life to.
Obviously, the scene is very different now. What was it like then?
Well, you basically work for free. You worked for tear sheets so I've never said no to a job. I said yes to everything, paid or not. It didn't matter because it was a passion, you know. And then once you've built up your portfolio from all those tear sheets, you move on to some very well paid jobs; advertising jobs that were just phenomenal.
But there wasn't this much competition compared to now in terms of starting out. Now it's really hard, when every blogger and YouTuber is a self-taught makeup artist. It wasn't like that then. You went to school and you have to learn your craft. Then you had to assist on test shoots and find jobs, just trying to get those tear sheets so you can get an agency, and then get paying jobs. It was so different.
What do you find has changed in the beauty industry in the last five to ten years?
I think everybody is really a lot more aware, of the ingredients in products, of what they want from beauty products. The everyday girl or lady is suddenly super educated in everything. It wasn't like that before.
Back then we didn't have all these new brands coming up when I started Pixi. Sure, there were a few makeup artist brands but it was mainly the big heritage names such as Lancôme, Estée Lauder, and Clinique. The industry has changed, and the perception along with it. However, my own perception hasn't. It's still the exact same: I love a timeless, classic beauty. I love making every woman the best version of themselves, and giving them that confidence when they look and feel their best.
Let's talk about trends for 2019. What are you excited about?
For me, beauty is not a trend. Beauty is you looking your best. It's timeless and it's classic; that is what will always be in trend. In terms of the beauty market though, the natural beauty trend is just going to keep getting stronger in terms of the look, plus the ingredients and products being launched. That's really the only trend that has been sustainable for the last couple of years, I think. The glowing thing is also going to keep going. We'll be seeing a lot of sparkle.
Can you sketch for us what you think will be the look of the year?
What I think is going to be the look for 2019 is a base that's very second-skin and glowy, with pops of rose on the apples on the cheek and lips, complemented by nails in a bright, spring colour. Add big lashes and bright eyeliner to make you look awake, plus a little glimmer of nude eyeshadow — a very pretty everyday look.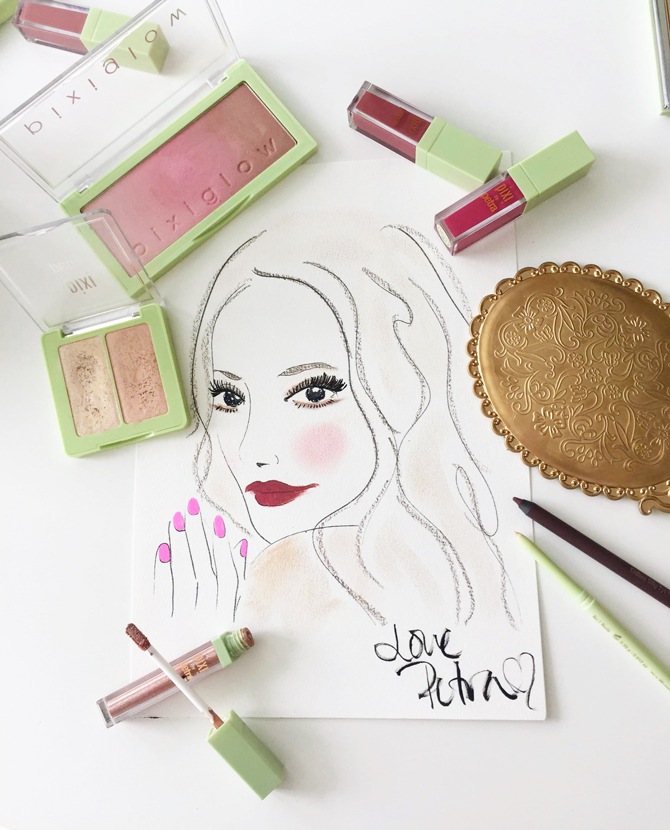 What are you allowed to reveal about Pixi Beauty's plans for 2019?
Because it's our 20-year anniversary, we are going to be launching 77 new products. There'll be some new categories; we are going into body care, which it is really exciting. And for the first time, we are going into sheet masks!
What do you want to see gone this year?
Well, I'm always simplifying. Those 12-step routines on skincare or makeup, well, see you later 'cause nobody has the time. It's fun to read about online but how many people actually do it at home? Yeah, we can say bye-bye to that. Let's simplify women's lives, so we have time to do all the things we need to do that's more important.
What are some of the best things a girl can do for her skin?
Glow Tonic. That's it. It has five percent glycolic acid, so that will take care of all the dead skin and your open pores, or if you have blemishes. If you live in a polluted city, it will just help everything. That's the one thing I always say if you're going to do something this year to renew your skin. New year, new skin.
Highlighter or bronzer?
Nowadays, definitely highlighter.
Brow pencil or powder?
Brow pencil. It's just quicker for me, and it's easier to control the strokes.
Sunset or sunrise?
Sunrise. I kind of like to see the next day coming. I always look ahead, never back.
Wine or cocktail?
I'll go for wine. White. Can't do the strong stuff anymore!
City or beach?
Beach. The most beautiful place I've ever been was the Maldives.
Still or sparkling?
Still. Sparkling gives you kidney stones with the fizziness.
Roses or carnations?
Roses. We're rose-obsessed at Pixi!
Below, the Pixi Beauty products used to create Petra Strand's exclusive makeup look for Buro. Singapore:
Pixi Beauty is available at all Sephora stores and Sephora online.