I'd like to think that I have an infinite amount of patience for most things, but if there's a term that sets me on edge, it's "the new normal." This is in reference to the present: a nebulous period where the effects of a deadly pandemic are felt, but less acutely-so. It's a phrase flung about in think-pieces; a sentiment conveyed in songs; a recent phenomenon with whole TV episodes (see: The Bold Type) dedicated to it. And while I loathe, well, beating a dead horse, I'd grudgingly admit that it's an apt way to describe our current circumstances — a warped facsimile of the way things once were, but without travel and large social gatherings.
For me, I've found that said change is marked by a dramatic alteration of my self-care routine. In lieu of costly holidays and group hangs, I've redirected my finances to first-rate skincare, massages, and treatments — luxuries I once deemed extravagant but now find essential in such turbulent times. Hey, when times get tough, the tough get to pampering, right? Below, a rundown of my updated routine in 2021.

Skincare: SK-II Pitera Essence Limited Edition
To anyone who once preached the wonders of this miracle elixir to me, let me eke this out: I was wrong, and you were right. As assured by legions of its die-hard fans, the SK-II Pitera Essence delivers on a ridiculous amount of radiance and hydration; a game-changing formula that has rightfully earned its MVP title within my regime. Its scent proves to be the only drawback, a strange amalgamation of hot dog water paired with hints of floral notes. Still, it is a hurdle I've gladly overcome for my visage's benefit. Scoop up the limited edition rendition — dressed up in a bold Japanese kimono to add some extra pizzaz to your vanity.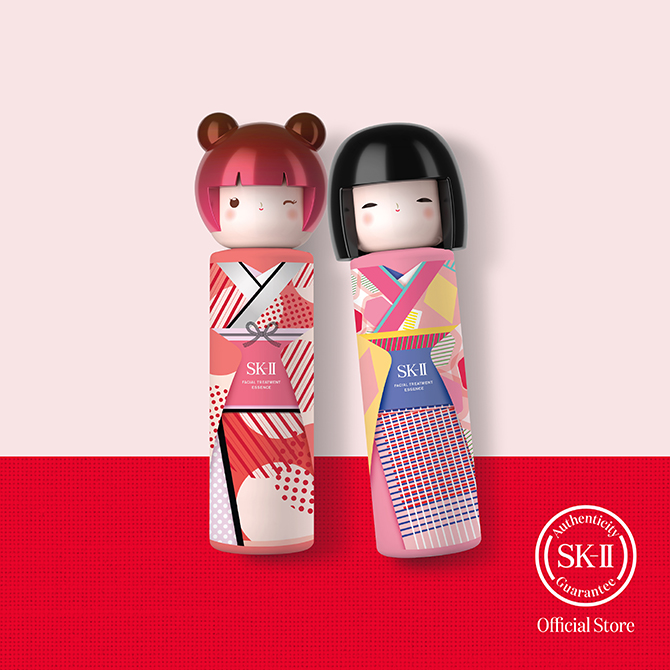 Hair: The Ordinary Multi-Peptide Serum for Hair Density
Ah, the wonders of TikTok will never cease. I first got wind of its winning formula after witnessing its potent hair-growth capabilities on the platform, where a 60-second video revealed this user's scattering of new baby hairs. After steady usage for a month, I've observed stronger strands; a well-populated hairline; and less itchiness along the scalp area despite our hot and humid weather. It sells out notoriously quick on the brand's official site, so I recommend scouring Shopee and Lazada for sellers. Be sure to verify the product's authenticity before purchasing, though.
Facial: Peachy Skin Bar You Make Meso Happy Treatment
Joyous would be a better word for it, but I digress. Think of this treatment as a needle-free alternative to acquiring a V-shaped mien; a combination of electroporation and microchanneling techniques that help lift and brighten the face. This — paired with the clinic's efficacious extraction process — means that you'll emerge with the sleek, glistening complexion of an aquatic animal (*cough* dolphin skin); a feat committed in just 70 minutes. On days when you're in need of an extra pick-me-up, opt for the 24k Gold Anti-Ageing variant which utilises a potent serum comprising nourishing herbal extracts and, yes, 24k gold.
Massage: Fullerton Hotel Asian Heritage Signature Treatment
The importance of massages has been lost on me until recently, where various aches and pains have emerged thanks to an elevated exercise schedule. This one by the Fullerton Hotel has proved key in rolling out tension knots and stiffness using a line-up of Espa products; a 90-minute session which can be tailored to target taut, tight zones. Be sure to indicate your desired intensity and areas of focus before your treatment so you can fully enjoy the stretch during.